What is Babassu Oil?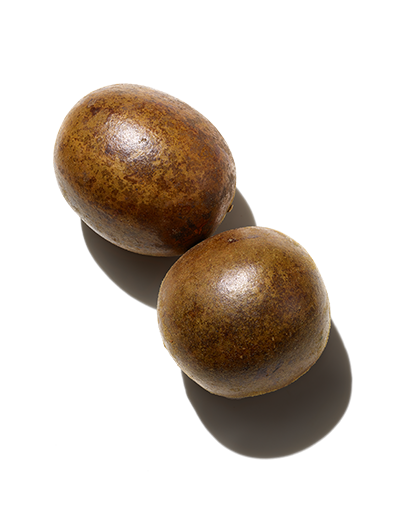 What is Babassu Oil?
Welcome to the "Ingredient Spotlight" series, where we teach you about the many ingredients found in our skincare. If you've ever read an ingredient label that you didn't understand, made you worry about what you're putting on your body, or you haven't the time to read while shopping, this one's for you! Every ingredient we will highlight is safe to use and those we will not are available in our AWARE LIST. 
(Note: These blogs are not meant to bash any company or brand that happens to use ingredients we do not allow in our products. They are solely meant to educate and further our mission to provide the most beautiful, conscious, and beyond clean brands this industry has to offer.)
First up is Babassu Oil:
WHAT IS BABASSU OIL?
Babassu, also known as cusi oil, is a light yellow tropical oil packed with healthy fats and antioxidants. Made by cold-pressing the seeds of the Babassu Palm Tree nut, it is similar to coconut oil and can be used in very similar ways. The 'Tree Of Life', as it is often called in Brazil for its many healing properties, is native to the area and can be found throughout the Amazon rainforest.  
COMMON BABASSU OIL USES:
Babassu oil and coconut oil are so much alike that the former is increasingly being used as a substitute for the latter. First, it is non-drying and can be used in cooking, cleaning, and even as medicine. It is also an effective carrier oil, conditioner, and emollient (moisturizer) which makes it perfect for skin and hair care. And lastly, it's plant-based and rich in saturated fats, making it solid at room temperature. Babassu is about 70% lipids (lauric and myristic acids to be exact); this means its melting point is about the same as our normal body temperature and will melt on contact with the skin. How cool is that?  
Another oil babassu shares health benefits with is olive. Both contain oleic acid, an anti-inflammatory, potentially immune-boosting, and moisturizing  monounsaturated fat.
BABASSU OIL BENEFITS FOR SKIN:
So what does it do once it melts into your skin? Well that rapid transfer of heat produces that cool, refreshing sensation many of us want from our skin care. Quick to vanish for even quicker moisture! Babassu oil also improves texture and reduces the bacteria that causes acne. In fact, babassu won't clog your pores, so it can't cause acne at all! This means it may be helpful in improving other skin conditions, like eczema. The naturally restorative oils found in babassu have been known to heal rashes and even reduce cellular damage caused by harmful chemicals.
(Try: Magical Babassu Face Oil by Earthwise Beauty)
BABASSU OIL BENEFITS FOR HAIR:
This natural oil makes daily styling a breeze! It moisturizes, repairs, softens, and adds shine all at the same time. You can use it as a smoothing agent to deter pesky flyaways. It can even add volume without leaving hair greasy or weighing it down. If you have dry, flat, and/or dull hair, babassu oil would make a great addition to your hair care regimen. It won't cling to the roots of your hair like its more famous counterpart will, so use as much or as little oil as you like.  
(Try: Conditioner by La Tierra Sagrada)
BABASSU OIL BENEFITS FOR BODY:
Remember how I said babassu oil reduces signs of inflammation? This property makes it - and other parts of the babassu plant for that matter -  ideal for various medicinal purposes. In South America, it is used for treating skin conditions, irritation, wounds, and stomach problems. Its antioxidant-rich nature helps to heal and reduce cellular damage caused by harmful free radicals, but that's not all. 
Babassu oil also has many health benefits, though studies remain limited. In addition to fatty acids and antioxidants, babassu oil is a great source of Vitamin E. A tablespoon contains just 120 calories, 0 carbohydrates, and 0 grams of sugar (yes, it is edible). It is also antibacterial; recent studies have even suggested that it can kill the harmful bacteria that causes staph infections and cancer cells! Other research has shown babassu oil can help lower total cholesterol levels in the body and aid in weight control.
POTENTIAL DRAWBACKS
As of right now, there have been no conclusive studies that link babassu oil to any potential side effect. That being said, it is always a good idea to consult a healthcare professional before using any new product if you are pregnant or nursing. 
SO WHICH IS BETTER?
Honestly, we love babassu and coconut. Both oils are natural, non-toxic ingredients used in a wide variety of products we carry. The only noticeable differences between the two are that coconut oil is a lot easier to find, and babassu is non-greasy and lighter in weight. If this is important to you in your skin care and you've been looking for an alternative to coconut oil, then babassu oil is a good way to go.
CONCLUSION:
A true multi-tasker in the carrier oil family, Babassu should definitely be on every beauty lover's radar. The benefits of Babassu oil are endless! We hope you enjoyed this first installment of the "Ingredient Spotlight" blog series and look forward to learning more about other unique ingredients we love in the near future.