Founder Feature: Anne Cheatham, founder of Nuele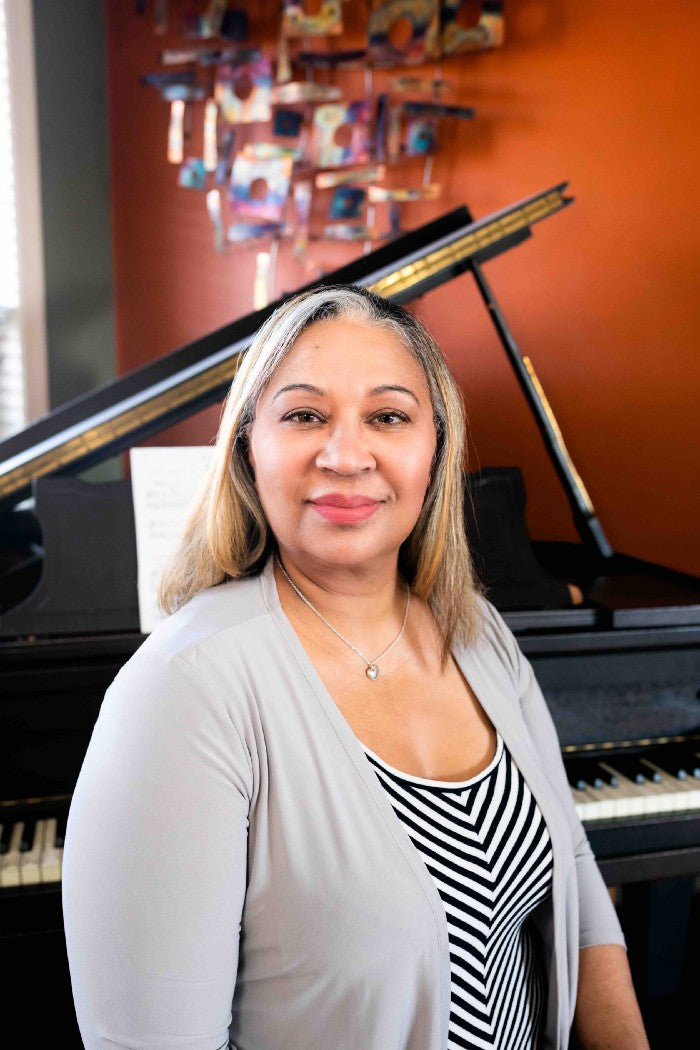 Founder Feature: Anne Cheatham, founder of Nuele
Happy Black History Month everyone! Every February, we celebrate the lives and achievements of Black inventors, performers, educators, activists, and more throughout American history. This year, we decided to honor our Black brand founders by sharing even more of their personal journeys with the world. In this way, we hope to inspire you, and that each and every one of them will be remembered for their commitment to providing the best products clean beauty has to offer. 
Anne Cheatham is the co-founder of Nuele Hair. She was born to a farm family of six children in rural Zambia. In spite of her many hardships, Anne would eventually migrate to the United States on a college scholarship. The importance of education and diligence was taught to her at a young age by her father, whom she regards as her #1 role model. 
"Growing up on a small farm with no running water, an outhouse, and only candlelight to study by, he taught us to work hard."
After putting all five of her children through private schooling and caring for her sick husband, who was diagnosed with brain cancer, Anne decided to go back to school. She was awarded a Master of Science in Nursing and a Post- Master's degree in Nursing Anesthesia from Villanova University, and both gave her the background she needed for what came after.
Cheatham met her best friend and business partner, Dr. Christine Martey-Ochola, at a church in West Chester, Pennsylvania. Dr. Ochola was a chemist from Kenya and the two would bond over their similar histories and goals, especially when it came to hair. 
"I was looking for a clean hair product that could replace the chemical straighteners and keratin treatments being used," Anne said. "Something free of toxic substances, ingredients, and that wouldn't have a detrimental effect on the environment. I knew they were destroying my hair and, furthermore, putting me in danger of health issues, such as uterine fibroids and cancer."
Anne decided to pitch the idea to Christine, who quickly got to work finding an answer.
After 4 years of testing and perfecting different concoctions together, they finally created their first product: a completely clean, organic serum for gorgeous, healthy, and strong hair! It also protects against heat damage, so anyone can rock their curls one day and straight hair styles the next without worry. The project went so well that they decided to share it with the rest of the world. All that was left to do was name it and launch their business.
So where did the name Nuele come from?  
"
Nuele in a nutshell means beautiful, well-nourished hair in Swahili,
" Anne explained. "
We wanted a name for our company that reflected our African roots, and Nuele Hair covered that nicely for us.
"
Despite a slow start due to the pandemic, NUELE has grown from a daily moisturizer and heat-protectant to manage Anne's very curly hair, into an award-winning brand with a steadily growing fanbase. They focused on building their brand recognition in 2020, and just recently added a second product to the roster - the NUELE Hair Mask - last year. Since its inception, the NUELE Hair Serum has won the 2020 Refinery29 Beauty Innovator Award, two silvers for Consumer Choice and Retailer Choice at the 2021 Beauty & Body Awards by Delicious Living, and the 2021 Harper's Bazaar Hair Award, just to name a few. With footholds in Australia, New Zealand, and more to come, Nuele's global expansion is just getting started.
Anne regards, "In all respects, as a small company, we have come a long way. My absolute favorite part of being a business owner is reveling in every inch of growth, big and small.  So many moments that call for celebration. Being in a position to support other black women-owned businesses who are entering their entrepreneurial journey is very fulfilling."
It was no secret to Anne that there weren't enough ethically-designed products on the market for curly-haired women. Most just accepted the mainstream products advertised to them without knowing the dangers of ingredients like parabens and phthalates. It was but another reason why clean beauty practices were a vital part of her brand from the beginning. So what did it take for NUELE to stand out in the clean beauty space and in the minds of their target demographic? 
"With time, we realized that there was a much broader market in terms of hair types - thin, dry, weak, breaking, etc. - that would greatly benefit from our innovations, too," Anne remarked. "[As a result] we've expanded our target market and increased our portfolio of products to embrace the diverse market we serve."
Spreading their wings was anything but easy, however. Anne and her team worked long and hard to gain funding, get their line onto shelves, stand out amongst fierce competition, and be recognized as a black-owned clean beauty company that produces great quality products.
"Engaging in this space as a black business owner often evokes an unconscious bias that the products are only developed for people with Type 3 or 4 hair. It has been exciting breaking into a broader market with our products and finding an opportunity to engage in a market that is often difficult to navigate."
This industry has been around for decades, but that doesn't mean it doesn't need improvements. We as consumers no longer have to cross our fingers and trust that what we're being sold is safe for us. We have the power to influence these older brands to offer better options, and to create/invest in new ones that want to be the change we see.
Anne Cheatham and Dr. Christine Martey-Ochola's commitment to stand by their original 100% clean position makes their business a minority amongst an explosion of businesses that claim to be just as consistent. At this rate, Anne says NUELE is just five years away from becoming a global company leading the way in clean/ultra clean hair care products, and we couldn't be prouder to be a part of it.