How to care for curly hair in the winter
5 tips for flawless curls in the Winter.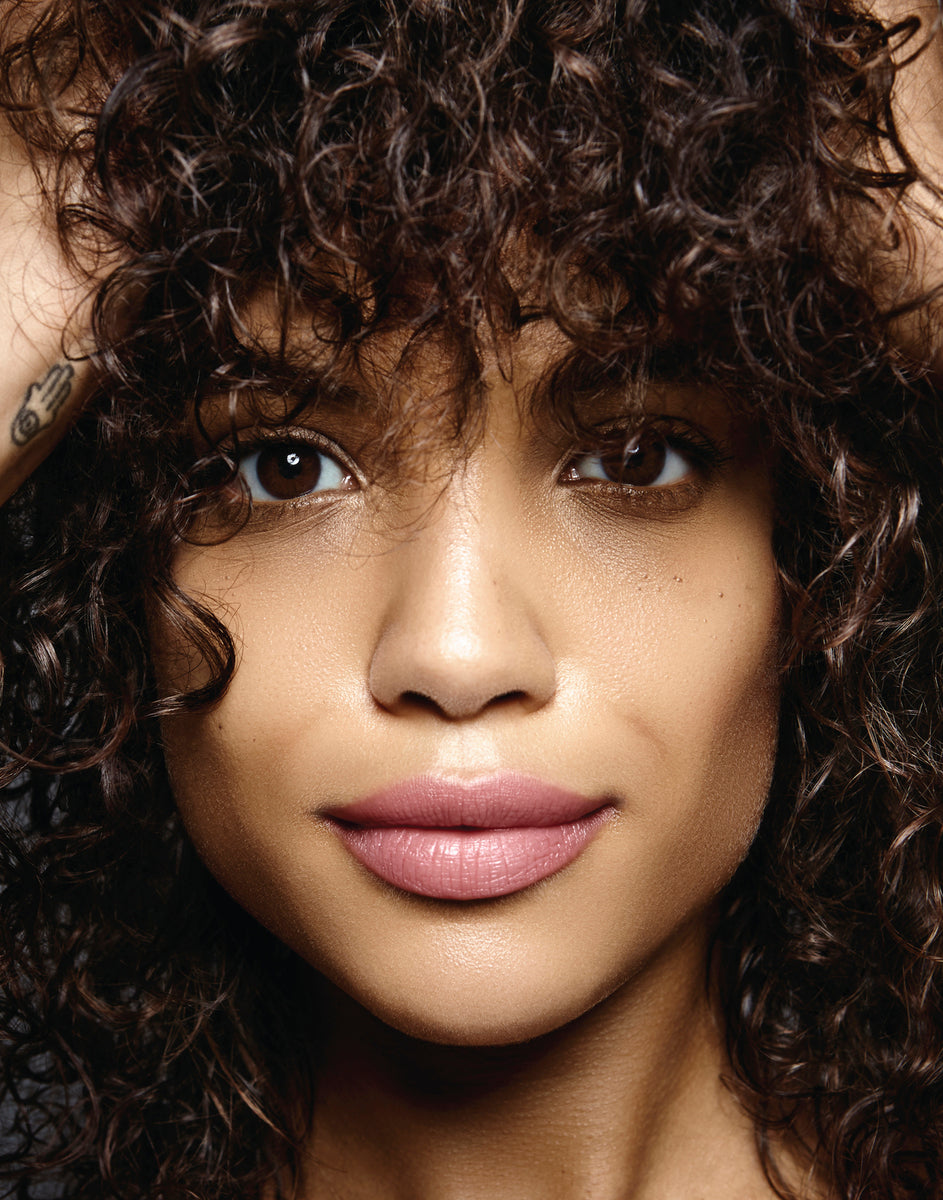 How to care for curly hair in the winter
If you're a curly or coily girl , then you've likely experienced the negative effects that winter weather brings along with it - dry hair and an even drier scalp. This is because despite our efforts, our hair craves moisture most of all. Kinky-curly hair is the driest of all the hair types and as a result, the colder the air is, the harder it becomes to retain moisture, keep every strand soft, defined, and tangle-free. 
How do we keep our curls popping when it feels like the weather is against us? Here are a few ways you can protect your curly hair from dropping temperatures:
5 Steps to care for curly hair in the winter
SHAMPOO LESS OFTEN -
Since the start of the natural hair movement, we've all heard just how harmful sulfates can be. Sulfates strip your hair of its natural oils and this can be even more damaging when moisture levels in the air are already low. Instead of shampoo, opt for a co-wash or try spreading your wash days further apart. This will help to counteract the dryness in the air by allowing your hair to produce what it already does naturally. Additionally, you can try curly girl approved shampoos that will deposit moisture while gently cleansing your hair.  
Try: 01 Shampoo by Holy Curls or Hydrating Cream hairbath by Innersense Organic Beauty
INTRODUCE NATURAL OILS -
Now that we're inside even more than usual, it is the perfect time to introduce natural oils to your hair care routine. Make sure your winter time products are packed with naturally moisturizing ingredients. Get a hot oil treatment or give yourself one at home. Doing this will help increase your moisture levels and keep
dry, frizzy hair at bay. 
Try: Serum hair treat by Honey Girl Organics, Nuele Hair Serum, or Jojoba by La Tierra Sagrada
HANG UP THE TOWELS -
Our towels are great for drying off after a shower or bath, but not so great for curly hair. Just like sulfates, towels rub and scrape at our coils, leaving them frazzled. A t-shirt or microfiber towel will absorb the excess water and prevent frizz at the same time.
USE LEAVE-INS, DEEP CONDITIONERS, AND HAIR MASKS MORE OFTEN -
Winter is also a popular time for curly girls to straighten our hair. This unfortunately leaves our tresses open to attack from the elements. If you're not wearing protective styles this winter, be sure to protect your strands by increasing the amount of times you condition a month. Adding a wider variety of leave-in treatments to your routine is also helpful. 
Try: Curl Mask by Holy Curls, Hydrating hair mask by Innersense Organic Beauty, 03 Cream by Holy Curls,  Quiet Calm Curl Control by Innersense Organic Beauty
MAKE SILK AND SATIN YOUR BFFS -
If silk scarves, satin scrunchies, and pillowcases are not already at-home staples for you, they should be. The smoother textures allow you to protect your hair without causing friction (a.k.a. frizz), and they won't absorb your hair's natural oils like cotton pillowcase do. Nowadays, silk and satin alternatives are not hard to find, so stop by your local Target or beauty supply and pick some up right away.
Winter weather may be harsh on our hair, but we don't have to succumb to it. Our efforts don't have to be in vain. There are so many things you can do to keep your hair moisturized all season long! With these steps, the moisture will remain intact and your locks are sure to look shiny and remain manageable.