Meet Rebecca Bakare, Founder of Mama's Creation Foods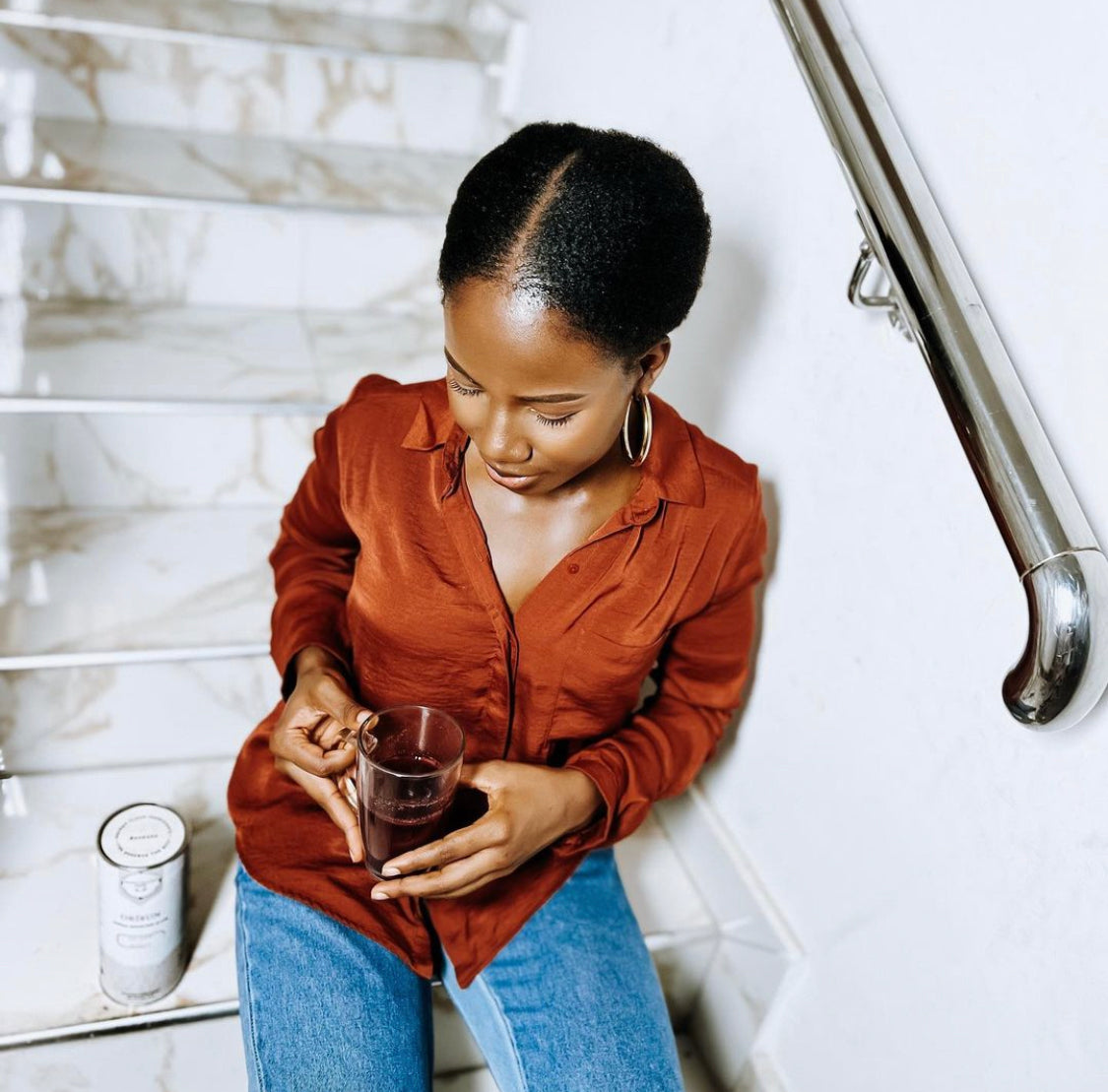 Meet Rebecca Bakare, Founder of  Mama's Creation Foods
The African continent is known for a multitude of things, but did you know a great majority of its people rely heavily on agriculture for their livelihood? Nearly 50% of all African farmers are women and not only do their time and efforts outnumber that of their male counterparts, but they dedicate themselves to supporting food systems across the globe as well. Despite all of this, they are continuously made to feel invisible to their own communities and their produce is restricted to a smaller pool of markets than men, making it harder to lift themselves and their families out of extreme poverty. That is where Mama's Creation Foods and its founder, Rebecca Bakare, come in. We got the chance to chat with Rebecca this month about her inspirations, drawbacks, and determination to make the world a better place.
"My mission has always been to make it easy and enjoyable for people to use African botanicals to lead a wholesome lifestyle while we give visibility to African women producers and empower them economically," said Bakare. "This mission remains the same and it guides us in all we do." 
The concept for MCF came from Rebecca's own wellness journey and her passion for empowering other women. Growing up in Nigeria, she was heavily influenced by her parent's teachings. Her mother showed her the power of resilience and determination, while her father taught her the importance of giving back and not buying into what society expects of a woman or a girl child. 
"Naturally, I am very independent, and a bit of a rebel in terms of dreaming big and daring to achieve those dreams that break gender norms. I also developed an appreciation for the natural world from a young age and had some knowledge about the importance of natural foods on health and wellbeing."
Unfortunately, Rebecca became disconnected from this appreciation when she moved away from home. This journey, however, would eventually inspire her to return to Gauteng (a province in South Africa) in 2021 to execute her business plan. 
"I battled with intense menstrual cramps and atopic dermatitis for years," Bakare recalled. "During this journey, I discovered the wellness benefits of African botanicals like hibiscus, baobab, and moringa. Empowered by these discoveries, I decided to launch a purpose-oriented wellness brand to share the wonders of African ingredients with the world."
The decision to go back did not come without a few reservations. 
Bakare remarked, "It took a lot of guts for me to finally make the move amidst the pandemic and remain committed when a lot of things were not working the way I envisioned they would. Adjusting to a new environment was also a bit difficult as I had to develop a new wellness routine based on what I had access to in my new neighborhood."
There were also the matters of funding and establishing a supply chain that truly tested Rebecca's commitment to sourcing directly from women producers. 
"Some of my funding plans fell through, so I had to improvise a lot in terms of product packaging, transportation, and overall production. Also, a few representatives of some grassroots organizations I wanted to partner with acted unethically at the last minute. While these incidences almost derailed our production timeline, they also confirmed the presence of the market access problems female African producers often face."
Thankfully, with emotional and financial assistance from family and friends, this process helped Rebecca develop the agility and motivation she needed to keep pushing and, eventually, discover the right partners for her brand. 
"I am so proud that we have successfully established an ethical production process that allows us to bring our consciously-crafted wellness products to conscious buyers beyond the African continent. My favorite part of being a business owner is the freedom it allows me to create a positive impact and get to know the stories of our women suppliers."
Rebecca settled on Mama's Creation Foods because she wanted a name that would easily communicate its purpose of celebrating feminine creations. Her choice to launch in the clean beauty space just made sense given her commitment to ethics and vast knowledge of the multiple benefits of African ingredients. Ultimately, her ownership as a black woman would not only give notice to female African farmers, but help shape the global narrative of Africa into a positive and realistic one, too. 
"Africa is a place of abundance and we show that through our digital stories and clean beauty products. My position affords me the opportunity to share my love for the ingredients one can find across the African continent."
Rebecca Bakare became the founder and CEO of Mama's Creation Foods in October 2019, as well as the co-founder and COO of Mama's Natural Foods Inc. last July in Ontario, Canada. One of our newer brand partners, Mama's Creation Foods continues to reinvent wellness with African superfoods and women producers at the forefront. If you are interested in learning more about their producers, you can check them out on their website. 
We're excited to join them so early on in their journey, and for you to let your inner glow out with their Baobab Balance & Beauty Blend. Add this gluten-free powder mixture of baobab, red hibiscus, beetroot, ginger, and banana nutrients to your breakfast, salad, or baked goods to naturally support radiant skin, relieve menstrual cramps, boost your immune system, and more. Tap here to shop.