Category_Skincare
Summer Beauty Hits under $50!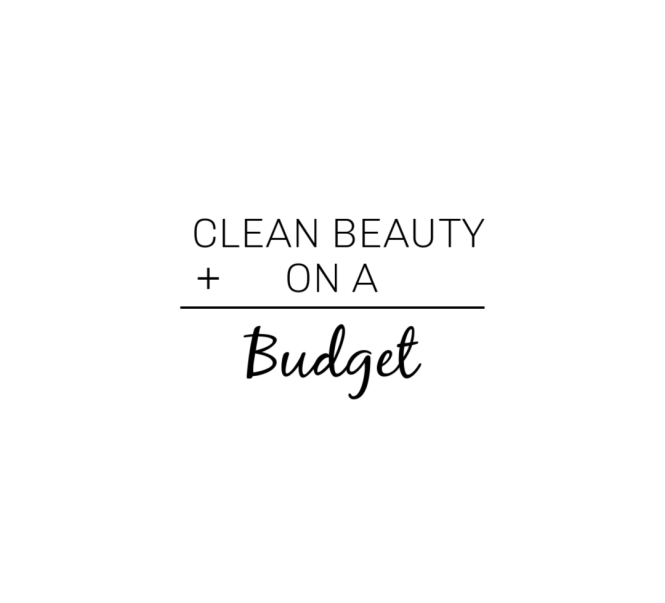 Summer Beauty Hits under $50!
Summer Beauty Hits under $50! Being in the thick of Summer, our editors rounded up their picks to usher them through the end of the Season all at $50 or less! Keep reading to see who made the #PWBeautyEdit for the best clean beauty for most budgets.
Cleansers:
Detoxifying Deep Clay Cleanser by Ilera Apothecary: A little goes a long way.  Formulated with clay and activated charcoal, this mighty cleanser keeps the pores supremely clean and clear.
Black rose cleansing Gel by Leland Francis: Sharing is caring so this unisex cleanser was designed for both women and men. Black soap will draw out impurities while leaving the skin incredibly clean and soft.
Facial Cleanser by Kahina Giving Beauty: A true multi-tasking cleanser that gently exfoliates and brightens the skin as it washes away impurities without stripping.

Cistus face mist by Earthwise Beauty: Pore-minimizing and hydrating, this hydrosol is naturally antibacterial to help keep break-outs at bay while reducing signs of early aging.
Solar rose water by Sun Potion: Cult classic and a bathroom staple, this rose water is also helping with cleansing auras while soothing the skin. Spray liberally and often from head to toe.
Moroccan rose water by Kahina Giving Beauty: 100% pure distilled rose water collected from the Atlas Mountains and hand picked roses by the Berber women of Morocco. Simply land to face at its finest.

Moisturizers:
Skin stick by Earth tu face: The name says it all. This multitasking stick does it all and takes permanent residency on every flight and inside every purse. Apply liberally to anywhere on the face and body for a quick healing and hydrating treatment.
Nutrient day cream by Josh Rosebrook: Day cream with SPF that won't leave behind a white cast of any kind. Leaves zero greasy residue either which makes it perfect for all skin types but my oily skin friends can't keep their hands off!
Everything Balm Zoe Organics: Similar to the skin stick but sharable for the whole family as this formulation is great for everyone including babies

Oils/serums:
Magical Babassu oil by Earthwise Beauty: Formulated for drier skin types, this rich but light oil is a blend of exceptionally rare wild harvested and cold pressed oils that will hydrate the skin and calm the spirit.
Lip and face balm by Kahina Giving Beauty: The perfect travel friendly jar of hydration that can be used on the face and lips. Infused with immortelle, this balm is perfect for promoting rapid cell turnover and can speed the healing of bruises for those accident prone folks.

Body Creams:
Cream by Zoe Organics: The perfect pot of cream shareable for the entire family. This rich cream is so hydrating and a little goes a loooooong way. Use sparingly but often. PS the entire range is under $50
Shea butter by Sun Potion: Raw shea butter at its finest and purest state. This wildcrafted jar of shea butter can be used on hair, body and face!
Rosemary and salt lotion Earth tu face: The official scent of Summer. Light and refreshing, this body lotion absorbs quickly leaving behind baby soft skin that lightly scented of salt and rosemary.

Hair:
Shampoo La Tierra Sagrada: Literally means Sacred Earth and you should treat your hair as a sacred crown. This gently foaming shampoo will detoxify the scalp and leave hair soft and shiny.
Balance Conditioner by Josh Rosebrook: Do you have combination hair? This is Ideal for normal to oily scalps. This hydrating conditioner is rich in fatty acids and pure plant based oils and botanicals that will give volume and shine to all hair types.
Enrich Mask Josh Rosebrook: I keep saying, not enough people are masking their hair on #maskingmonday but if they were using enrich, they would understand how crucial this is to achieving happy healthy hair. Use weekly after washing to restore hydrating and repair damage from heat, sun and styling manipulating and enjoy only good hair days ahead.

Bath:
Soaps by Wild Lather: This hand-crafted and small batch of awesome in a triangle is the perfect cleanser that will leave your body clean and softly scented. Bonus: the smells are so intoxicating that people buy in bulk and store the extras in a sock drawer so they can enjoy the natural fragrance outside the shower too.
Soothing beauty bar Malaya Organics: Infused with Lemongrass and Rosemary, this soothing bar is anti-bacterial, soothing and perfect for the entire body.
Shower gel by Earth tu face: Super concentrated so don't go crazy as this should last you a very long time and deliver clean and soft skin after every shower.

Eye care:
Prickly Pear Seed Roller ball by Kahina Giving Beauty: The newest formulation after the original but now in a glass roller ball application that can help reduce puffiness by stimulating the lymphatic drainage system.
Passion Eye serum by Earthwise Beauty: The perfect blend of amaranth oil and green coffee oil join forces to battles dark circles and puffiness under the eye. You might be tired but with this eye serum you'll never look like you got less than 12 hours of sleep.
Face and Eye Cream by Honey Girl Organics: Another multi-tasking gem! Ideal for hydrating the most delicate area of the face especially the eye area. Bees are at work here in the absolute best way featuring propolis and royal jelly.