Category_Sustainability
It is Easy Being Green…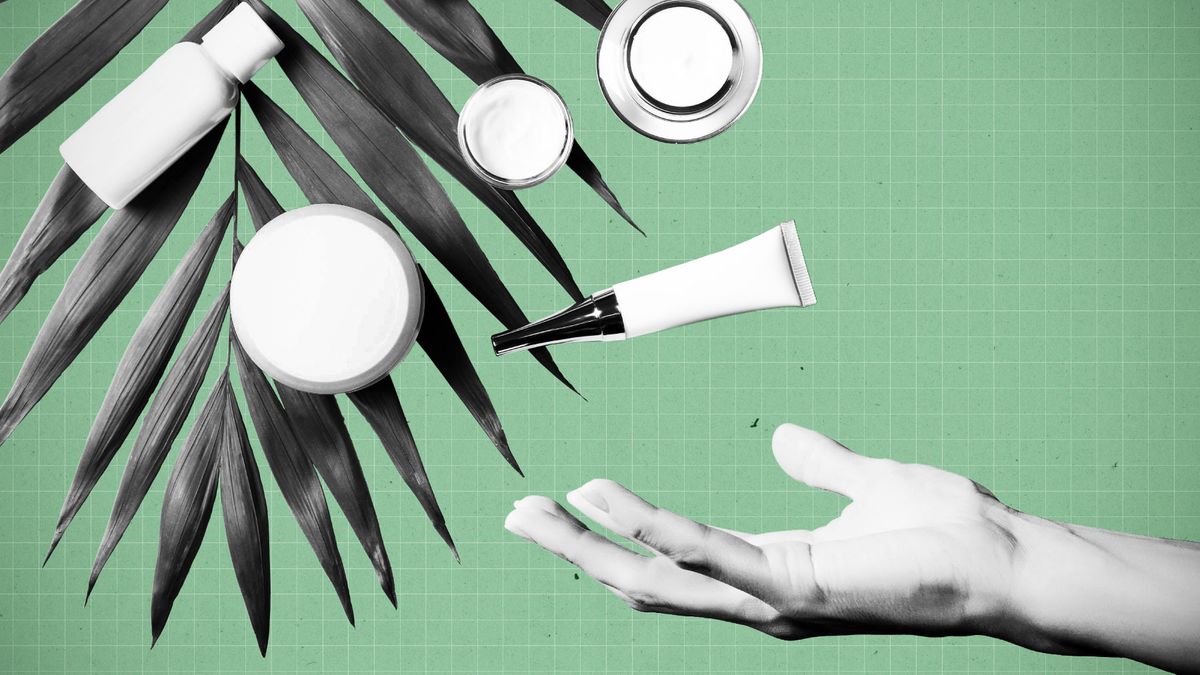 It is Easy Being Green…
When it comes to Green Beauty most people think of the ingredients mostly but Green Beauty also encompasses the important aspect of sustainability in how those ingredients are being sourced and what they are being packaged in.
Here Maggie Mattuchio Flynn delivers her take on green beauty and sustainability with a focus on packaging. Being green isn't just a trend it's a global responsibility.
When plastic straws became the main focus of environmentalists this Spring, I couldn't shake my own consumerism guilt about all the waste I was generating with my beauty product obsession. So, I decided to "clean up" some of my favorite products by swapping them with out with some greener options. I was most ashamed of my collection of travel-sized everything from Sephora and my shelf of unopened products packaged in plastic with paper inserts enclosed in boxes with glitter.
Honestly, I think half of the products were gifted from my days working at Byrdie and there is no way one person could possibly use all of these products before they expire. Also, does every lipstick we buy need to be packaged like a birthday gift? There are 5.25 trillion pieces of plastic debris within our oceans today - I asked myself, how much of that plastic is coming from my filthy habits and lack of recycling?
The average person is responsible for roughly 73 pounds of durable plastics per year - reading these statistics only fueled my crusade for a plastic-free July, August, September forever. The doomsday panic set in and I began to list every plastic sin that I have ever committed. When it comes to eco-consciousness, I am usually pretty vigilant about reducing, reusing, and recycling but, as I surveyed my make-up bag, I still had a few major offenders.
While mega-companies like Unilever (Dove), L'Oréal and Estee Lauder are taking major steps toward change to address issues surrounding deforestation, over-harvesting ingredients like Palm Oil harvesting (oh yes, most of your pharmacy brand cosmetics have palm oil and other highly toxic ingredients as preservatives and fillers) – they aren't addressing packaging and their massive carbon foot-print. With global fossil fuel–related emissions reaching an estimated 37.1 billion metric tons in 2018, we are on the fast track to a very hot and steamy future if we don't scale back considerably.
In the early 2000s, I worked at LUSH Cosmetics, so I'm no stranger to the idea of recycling beauty containers and reading the ingredients on the label of your beauty products. My must haves consist of a mostly clean and organic serum, a highlighter, a cheek/lip tint, black mascara and scented body lotion and all of them are packaged in plastic. I thought, what if I swapped out at least one plastic packaged product with a responsible beauty item? Then I thought, what if everyone did this? I started to do my research – I was going to replace as many of my go-to's with brands that consider sustainability and environmental responsibility at the core of their mission.
I was more than pleasantly surprised at how easy it was to find brands that were effective and eco-driven. With several common themes, other than loving the earth, each of the brands has utilized data-driven research, education, and development to cultivate their natural and organic ingredients, processing and packaging to minimize their environmental footprint. Well-curated, considered and thinking about the future – saving our planet and our faces! Here are some of my favorites brands that are working toward taking pollution down to zero.
MFlorens –No.1 - My hair is my greatest feature and I take good care if it. One of my favorite indulgences is a weekly hair mask. Not only does it keep my scalp clean and clear, but it keeps me from having to wash my hair everyday. In fact, I wash my hair every 7-10 days which cuts down on shampoo and conditioner consumption and plastic - not even touching the amount of water I save from not washing my hair daily! I will say SWAPPING TO THIS OIL HAS CHANGED MY LIFE - it is by far the best smelling and effective oil on the market. Sustainability is at the foundational premise for M Florens. From the start, their philosophy was to start and stay local as much as possible to minimize their carbon footprint, whether that meant minimizing shipping, packaging or anything else that could unnecessarily tax our ecosystem. Even their labels and boxes are printed blocks away from their location in LA. They try to remain as green as possible - even their bottle suppliers and oils are CA based.
Earth Tu face - Skin Stick – Face Wash – ALL OF IT!!! The brand of a next generation…period. All Earth tu Face packaging is composed of glass that can be repurposed (the labels peel off easily and can hold spices, herbs, jewelry etc after the product is done), recycled or composted. Their SKIN STICK is a 100% compostable push up tube, which over time will completely breakdown leaving no waste behind. Earth tu Face is focused on reducing wasteful packaging and rethinking what happens to the containers after the product inside is gone.
Heaven on Main Street – Gold Shimmer Stick and Lip + Cheek Tint - I love a highlighter and a creamy blush – definitely my staples when it comes to make-up and I was gutted when I could no longer bring myself to use my shimmery gold highlighter - but then I found heaven on main street….Founder Taylor Foster is a lover of vintage, so it's no surprise that she would set out to create an all organic and natural ingredient beauty line with a focus on sustainability and accountability - all products encased in glass or metal for easy recycling or in cardboard tubes for lip + cheek tints and glowsticks. All shipping materials are upcycled, too!
ODIÈLE - Rose Serum – I am a serum fanatic and will not leave my house without it – I swear a serum a day keeps Botox away – This fully organic skincare line is unique, and highly effective. Using meticulously selected, ultra-rich active botanicals from around the world. a simple, nourishing facial oil/serum, without harsh chemicals and abrasive perfumes. Packaged in glass bottles. The serum is packaged in glass bottles and extensive research was conducted to ensure that even the rubber dropper top is 100% recyclable!
Kahina Giving Beauty – Moroccan Rose Water - My skin is super finicky and, in the summer, it needs a spritz – I fell in love with the mission of Kahina's Giving Beauty - this female-founded company that has women supporting women as its core foundation - the rose petals have been hand-picked by the Berber women of Morocco. For most of these women who inhabit the Argan forest in the Southwest of Morocco, the hard work of extracting argan oil offers them their only means of financial and social independence. Giving beauty on so many levels. Paper packaging is created from 100% recycled paper and bottles are made from high-quality recyclable violet glass.
Wild Lather – 12 Apostles - Confession - I have never been a shower gel girl…my bar soap habit has been with me since 1993; and, this bar soap is truly an another-worldly experience – if I wasn't so concerned about water consumption, I would never get out of the shower. Obsessively researched, sourced, and tested the ingredients for a triangle shaped bar soap that would cleanse while keeping the skin nourished and hydrated. Lots of lathering without the plastic packaging. They use carefully-sourced ingredients that are organic, unrefined, or wild-harvested. All packaging is recyclable and reused as packing material.
KLUR - Elements of Comfort Body Oil – Secret time….My husband and I fight over this body oil every morning. It smells absolutely divine and every time I use it I think of female-founder Lesley Thornton's commitment to well-considered beauty and our ecosystem. Intentionally manufactured within the United States in designated FDA-registered/GMP-compliant laboratory, uses environmentally respectful packaging materials, and ethically sourced ingredients to reduce their carbon footprint significantly. KLUR formulas are made by implementing low impact practices and comprised of 100% biodegradable raw materials and ingredients, as well as bio-identical and lab-derived materials when necessary to advocate for the preservation, restoration, and protection of the natural environment. All bottles are 100% recyclable and sourced in the USA.
Avasole – Tried and true and recommended by my best friend who is a daily surfer and a daily must for anyone living in Southern California. Whether you are surfing or sanding – this plastic-free, safe and healthy sunblock takes the burn of being a beach bum. This company of sea lovers were searching for a sun protection solution that was effective, natural, organic, sustainable and made with Fair Trade ingredients. Unable to find a product that met their standards, they investigated the traditional ingredients used in natural medicines and ethno-pharmacology and combined with a bit of green chemistry to create Avasol – offering bio-based and refillable packaging to lessen the burden of waste on mother Earth.
It is Easy Being Green....And more and more brands today are making sustainability practices part of their brand DNA.
To learn more about Maggie, follow her on IG @mjmf, @thedeepagency @handofdogreiki
By Maggie Mattuchio-Flynn