Category_Founder Q+A
Munemi Imai: Makeup Artist + Founder of MUN shares her journey and beauty hacks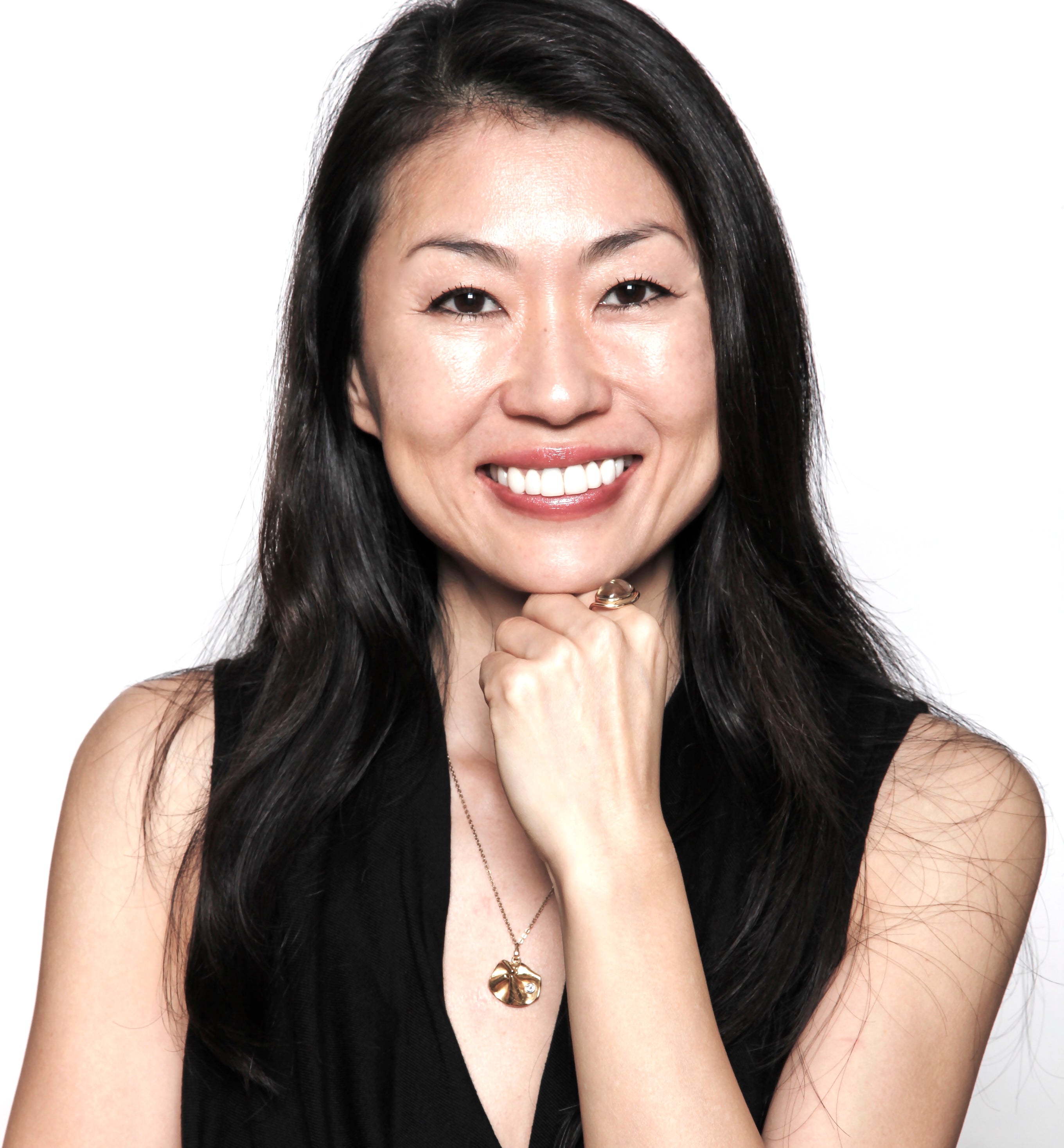 Munemi Imai: Makeup Artist + Founder of MUN shares her journey and beauty hacks
Munemi's career as a freelance makeup artist landed her jobs with Vogue and ELLE magazines, ad campaigns for Marc Jacobs, Altuzarra, Avon and Shu Uemura, and runway shows in NYC, Paris and Milan. Her artistry has graced the pages of Harper's Bazaar, ELLE, InStyle and Vogue, and faces like Solange Knowles, Christy Turlington, Adriana Lima, Miranda Kerr, Naomi Campbell and Elle Macpherson. A few years ago, I had the opportunity to work with her on a photoshoot I produced that celebrated the beauty of diversity and now as I've launched PWB, I feel like our relationship has come full circle as we both navigate the world of entrepreneurship in the clean beauty space!
PWB: What was it that made you decide to create Mun and what was the decision that drove you to make it a clean/green brand?
Munemi: I had been consulting for a Japanese corporation's prestige beauty brand creating seasonal color cosmetics since 2006 and started brewing the ideas of starting my own skincare around 2008 or 9. When I shifted my lifestyle choices in regards to food and cosmetics in the beginning of 2010 after experiencing a brief illness, this really shaped the brand and product I wanted to create. When I gave up all the skin care products I had been using and began looking for organic and clean alternatives I couldn't find products that worked for my concerns (signs of aging, fine lines, and under-eye dark circles). Also, having tested countless products over the years as a makeup artist made me very particular about the texture and user experience of a product. With all of this in mind I wanted to create a product that had a high volume of organic contents with high efficacy botanical ingredients, great texture and delivers real results.
At the time, the majority of natural products on the market had that "granola" type of feeling and something was always compromised. The ingredients may have been clean, but they weren't effective enough to tackle real anti-aging concerns. The texture wasn't right. The packaging wasn't stylish. I felt that these things shouldn't be compromised simply because the product is organic.
Also, as a long time makeup artist, I was used to traveling all over the world with a suitcase full of makeup, but the skin care bag had to be compact with products that are gentle enough for most skin types, while being effective and multi-tasking.
So when I approached product development for MUN, my goal was to cover all of these things: multi-purpose products without compromising the strict ingredients standard and using only the highest quality ingredients for products and the user experience on the consumer's part.
PWB: As a makeup artist, what are your favorite clean beauty brands?
Munemi: You know, as a makeup artist, I'd often asked which brands are my favorites. But the truth is I always liked to pick my favorite products from this brand and that brand as there is no one brand that makes everything I wanted to put in my kit or for my personal use.
For clean beauty brands makeup, I like RMS beauty's un-cover up, Swift Shadows, Suntegrity's 5 in 1 SPF tinted moisturizer, Ilia beauty's lip sticks, Vapour's mesmerize eyeliner, Well People's Bio Bronzer, I like Henne's lip tint bare as cream blush (I know this is meant for lips, but I found I like this way better, perhaps they should rename as multi-stick!) For nail polish, I like tenoverten's nail polishes.
PWB: What are your plans, if any, for Mun Skin care collection? Do you have plans to launch any more incredible products?
Munemi: I'm working on it, but it's not there yet to share. Please stay tuned!
PWB: What do you use for your hair?
Munemi: I only use shampoo and conditioner, and my very favorite is Rahua. I also use John Master's Organics too. I use no styling products, sometime I use a very little of either our Ayour body toning serum or Pure argan oil to smooth out and give a nice shine.
PWB: What does your daily beauty ritual look like?
Munemi: Very simple.
AM: I rinse my face with water. Followed by Anarose hydrating rose toner with an organic thin cotton pad, then apply Aknari brightening youth serum, then Protect + Revive Moisturizer, then usually Suntegrity SPF 5 in 1.
PM: I cleanse my face with Akwi purifying cleanser, followed with Anarose hydrating rose toner, Aknari brightening youth serum and Protect + Revive Moisturizer.
Gua sha once a month per my Chinese medicine doctor's recommendation for how often I should/can.
Depends on the day, when I take a shower is different, am or evening, but after the shower, I do body brushing. This doesn't take much time, but I can feel a difference in a good way.
Then moisturize with Ayour body toning serum. I start with my concerned areas, old stretch marks on lower hips (it's really helpful to lessen the look of it!) and my knees ( good for body wrinkles) then spread to other parts, or sometime that would replace with pure argan oil.
PWB: How has your upbringing shaped you as a person and also an entrepreneur
Munemi: I come from a family with an art gallery with their background as educators in a local school system. I learned a ton and was influenced by arts and artists growing up. But I think fundamentally, what made me prepared for it was being a freelance artist and being my own business. I had to go through all the stages and things. As a freelancer we have to go through no money and trying t make it, not being stable financially, be able to work alone, promote myself (sales).
PWB : What were some of your biggest challenges when you first started your brand?
Munemi: We were so focused on creating the product and preparing the website, and wasn't really thinking about the distribution. I knew this makeup artist Mike Potter who was a very good friend of Katie Chang who use to have this beauty boutique mio mia in Brooklyn, NY. I asked Mike to introduce me to Katie, and luckily she decided to try us out. Also someone from Canada I worked with as a makeup artist started a beauty distribution business with her friend, and they wanted to work with us. But literally when we finally had a product in hand, and we were like "oh, what are we going to do with retailers?"
But I still consider we were very lucky, one thing led to others. It was a slow progress, but a different contact I got introduced from a freelancer friend to a new door, which was a well known green beauty online store back then, and other retailers started emailing us.
PWB: What trends do you foresee in the clean beauty space?
Munemi: More companies may come out with retinol products and acid toners, which are popular in all skincare industries in general. The supplements sector may see more growth and new companies. But I don't have a crystal ball to tell me the future. That being said, I have a feeling that we are going to see our signature (and miracle) ingredient, Prickly Pear Seed Oil more and more!
PWB: And what trends would you like to see disappear for good?
Munemi: I'm not a big fan of very heavy base makeup..
PWB: Any advice you'd like to share with young, female entrepreneurs who want to create something beauty related?
Munemi: Make sure that this is really what you want to do. Be okay with losing all the money if you were putting your hard earned savings if things didn't go well. Try talk to people who are founders or significant founding members of indie beauty companies to ask questions.
PWB: What is your personal motto/ethos?
Munemi: Empowerment through beauty
To learn more about Munemi follow her @Munemiimai and @Munskincare