Category_#CLEANbeautyedit
Meet Campbell Ritchie: Celebrity Makeup Artist and Clean Beauty Advocate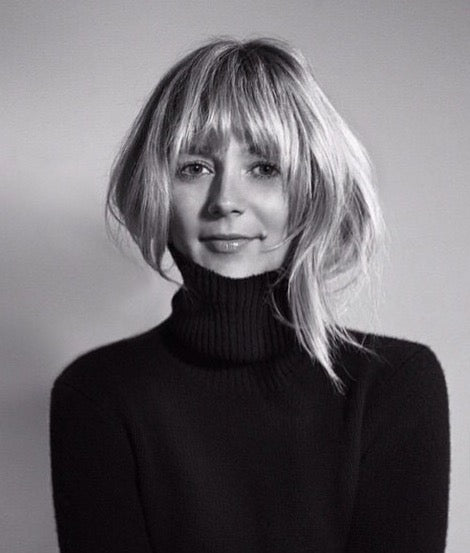 Meet Campbell Ritchie: Celebrity Makeup Artist and Clean Beauty Advocate
Meet Campbell Richie, the completely self taught makeup artist who really understands the skin! Her eye and skill set has tested the time having had a career in the fashion and beauty industry now for over 2 decades.
Her delicate touch has made her a regular not only among top models in the world including Kate Moss and Devon Aoki but faces of celerities who regularly book her for their red carpet looks. While makeup is her money maker, she is now diving into the world of skin care development and will soon be launching her own line of clean beauty products and we cannot wait to see what she's come up with!
PWB: What is your personal philosophy on beauty + wellness?
Campbell: Beauty from the inside out, what you put in your body, directly shows on your face. And also learning to love and appreciate what you have been given.
PWB: How did your clean beauty journey begin?
Campbell: A sickness almost 13 years ago lead me to look at every single area of my life. From nutrition to beauty to the way I live and being conscious of not only what I put in my body, but put on my face!
PWB: What are some of your favorite brands?
Campbell: Beauty Counter, Inika, RMS, Tata Harper, Kjaer Weis, Jao , Leland Francis, Babo Botanicals, Olio E Osso
PWB: What does your daily beauty ritual look like?
Campbell: For me I focus on skin-care, it's always the joke on set that I'm the make up artist that wears no make up.
PWB: If you were stranded on a deserted island and you could take only ONE beauty product what would they be?
Campbell: Dr Barbara Strum Sun oil drops and Inika mascara
PWB: What beauty lessons did you learn from your mother?
Campbell: Absolutely NOTHING, My grandma was my makeup inspiration.
PWB: What are some of your earliest beauty memories?
Campbell: I was so fascinated by faces, I would be inspired to draw. Later I turned to the face as my canvas!!
PWB: Any beauty mistakes you wish you never tried?
Campbell: The only thing I regret is not being educated about toxic ingredients and animal testing earlier on in my career!
PWB: Who are the people who inspire you the most that help keep you going each day?
Campbell: Andy Warhol was one of my earlier influences, his images of Marilyn Monroe and Elvis inspired me to draw. Photographer Guy Bourdin's way he would capture woman, was so incredibly beautiful. Artist Gustuv Klimt's use of Gold. Makeup artist Way Bandy LEGEND. My early mentors: Françoise Nars, Kevyn Aucoin and still Val Garland to this day, keeps me constantly inspired, to do better and be better.
PWB: Who are some of your beauty idols/icons?
Campbell: I think that this is a huge statement, I would prefer that we use artists as inspiration verses idolizing them, because it makes it unattainable, which leads to disappointment and comparison! Idols and icons to me are very special individuals that are changing the world for the better, through charity work or their mission. One of my icons is Jane Goodall.
To learn more about Campbell and see updates on her, follow her on IG
@campbellritchie