Category_#CLEANbeautyedit
Meet Julie: The Shamanic Facialist + Reiki Master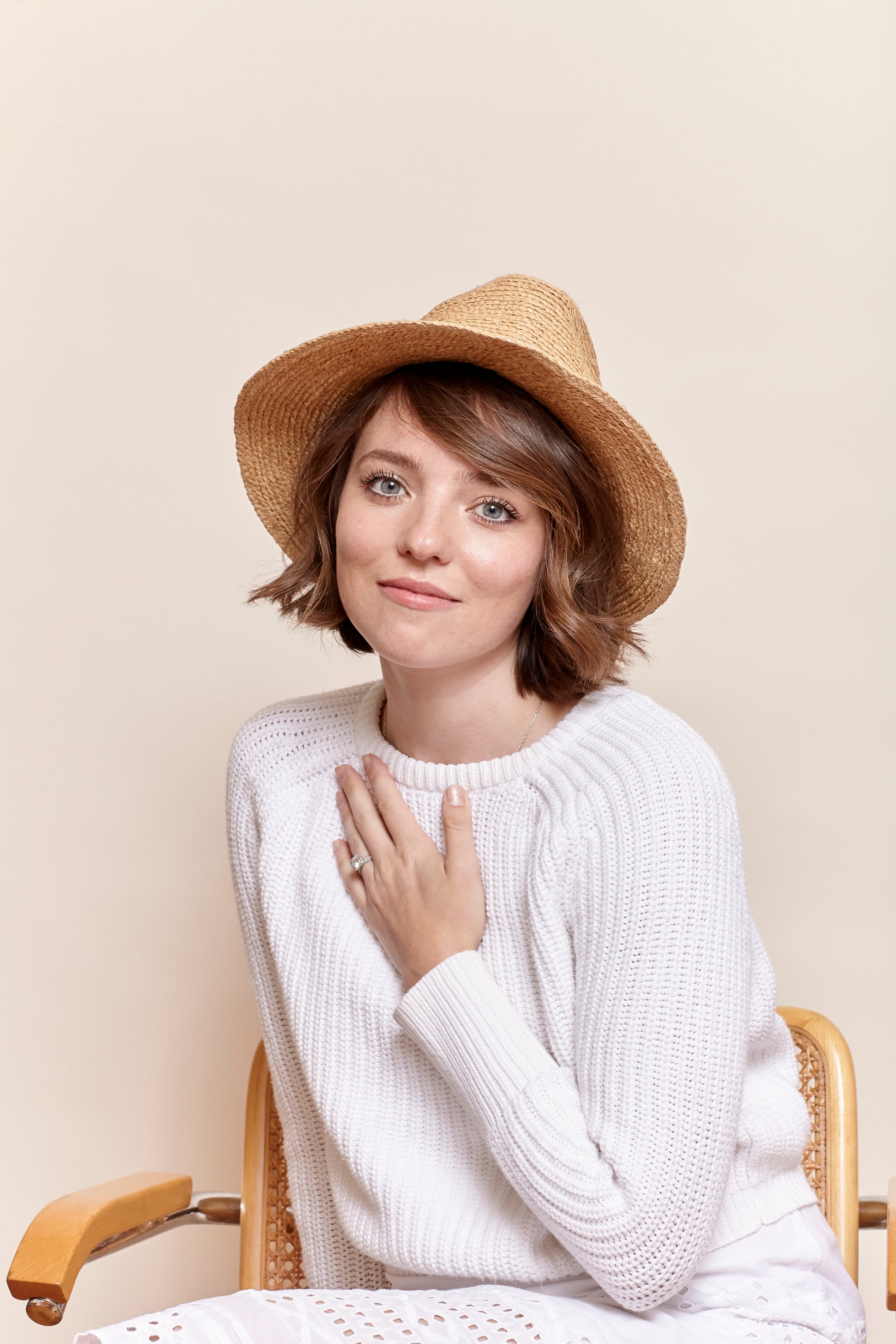 Meet Julie: The Shamanic Facialist + Reiki Master
Meet Julie Civiello Polier, creator of the Shamanic Facial TM. Julie is a Reiki Master, spiritual counselor, certified Akashic Records practitioner, and intuitive reader. Julie uses her decades of training in movement and voice as well as her extensive education in spiritual psychology to listen deeply to the voices of the heart. Her intention is to invite the world's consciousness to elevate, to continually grow as a healer and facilitator, and be a reminder that each and every one of us are alchemists.
PWB: What is your personal philosophy on beauty + wellness?
Julie: Life is a gift, honor what we've been given. Let us take care of these beautiful vessels that house our souls and take care of our planet in the same way. Beauty is everywhere, especially if we look for it.
PWB: How did your clean beauty journey begin?
Julie: My mother started this journey and I'm grateful we chose each other because she's been such a teacher of clean living. She was a macrobiotic chef for women with stage 4 cancer for several years and even though we were so lean on funds she still bought incredible skin care like Dr. Hauschka. When I moved to Los Angeles ten years ago I felt so emboldened by the wellness culture that is so vibrant here. I cleaned up my diet and moved my body more and I became acquainted with EWG (Environmental Working Group). Their mission is to educate consumers on the cleaning supplies, makeup, food, furniture that are available on the market so that we are all more empowered when making our purchases.
PWB: What are some of your favorite brands?
Julie: True Botanicals, OSEA, Shiva Rose, Evan Healy, RMS, Zuzu, DNA, Supergoop, Everyone soap (Unscented), Dr. Bronners
PWB: What does your daily beauty ritual look like?
Julie: It's very simple. In the morning I wash my face with water. I have the Omica shower filter and another filter for my bath, so I try to wash under those more than my bathroom sink. The water quality in Los Angeles isn't great, whereas New York City's water is rated really high on the clean scale. Then I mist with Renew Nutrient Mist from True Botanicals. If my skin is really thirsty, like it has been this winter I use a serum from OSEA, either Eye Lift Serum or Hyaluronic Sea Serum all over my face, neck, and chest. Then I massage or use my rose Quartz Gua Sha (if I have a spare five minutes) to press a mixture of the Renew and Clear Radiance Oils from True Botanicals. I mist throughout the day with True Botanicals' Renew Nutrient Mist - it's hydrating and it's energetically clearing and refreshing. I love having a few in my purse, makeup bag, and car so I can clear myself after events, meetings, and between client sessions. Nightly, I take baths. I used to use Goop bath salts, which are divine. Since my pregnancy, my baths aren't as hot and they're much more simplified with my senses being so overactive. I use True Botanicals Pre-Cleansing Oil to remove my makeup or the day's debris, then I follow with Renew or Calm Hydrating Cleanser from True Botanicals. I use a hot, damp face cloth to remove it all. I love the manual and gentle exfoliation of the towel. I'll spend extra time on my nose and chin where I tend to get blackheads - it's such a great way to prevent them. Twice a week I use my Clarisonic (electric rotating facial brush) or I use a lactic mask by DNA or the Resurfacing Moisture Mask by True Botanicals. A few nights a week I'm under my Celluma Pro LED light for 30 mins. This is my favorite! It's healed my acne scars, tightened my skin, softened my wrinkles, and kills pimples as they're starting to form.
PWB: If you were stranded on a deserted island and you could take only ONE beauty product what would they be?
Julie: Honestly, I would just take a never ending supply of Fountain of Truth water to drink. It's raw river water that runs over Agate stone from Oregon.
PWB: What beauty lessons did you learn from your mother?
Julie: Don't pick. - Always wash your face at night. - Eat homemade food, stay away from sugars that aren't natural, and eat variety, meaning foods of different colors - we avoid developing allergies if we eat a lot of different things.
PWB: What are some of your earliest beauty memories?
Julie: Summers of never bathing because I was always in lakes or the Atlantic Ocean, since I grew up in Maine. And I remember walking to the beach and the intoxicating smell of the beach roses and my mom would point to them and say, "we could make lipstick from those roses."
PWB: Any beauty mistakes you wish you never tried?
Julie: Over plucking my eyebrows - Extraction facials that were too severe and too painful (although it's led me to the gentle and holistic approach I have created in my own facials now, so it was useful to have that experience. And the Celluma Pro has finally healed that scarring that came out of that facial.)
PWB: Who are the people who inspire you the most that help keep you going each day?
Julie: My clients - Myself, meaning my self-love and my curiosity and love of learning - The sun: the sun shines everyday and it inspires me to show up and shine everyday too
PWB: . Who are some of your beauty idols/icons?
Julie: Christy Turlington: Her humanitarian and philanthropic work makes my heart swell. Jane Wurwand: I admire how she created a school and has been instrumental in driving female-led businesses by investing in them. Archangel Jophiel: She stands for elevating beauty on the inside and outside. She assists in cleaning up our thoughts so that all of our organs are functioning better. Finally there is research proven that our thoughts change our DNA.
PWB: How does clean beauty impact your daily life/mood/the way you feel?
Julie: I feel I elevate my life when I choose the clean version. I feel like I'm being kind to this amazing body that houses me, and with my pregnancy I feel I am more responsible making these conscious choices that invite more prosperity, better functioning organs, and longevity.
PWB: Name one beauty product that you currently have in your bag that you wish you could swap out for a clean beauty product?
Julie: Liquid eyeliner!! It's so challenging to find one that is nontoxic and doesn't smudge or smear.
To learn more about Julie, follow her at
@Julieciviellopolier
and well as her website
julieciviellopolier.com
xoxo PWB