Category_#CLEANbeautyedit
Meet Neel: The Intuitive Entrepreneur and Founder of Inner Compass Cards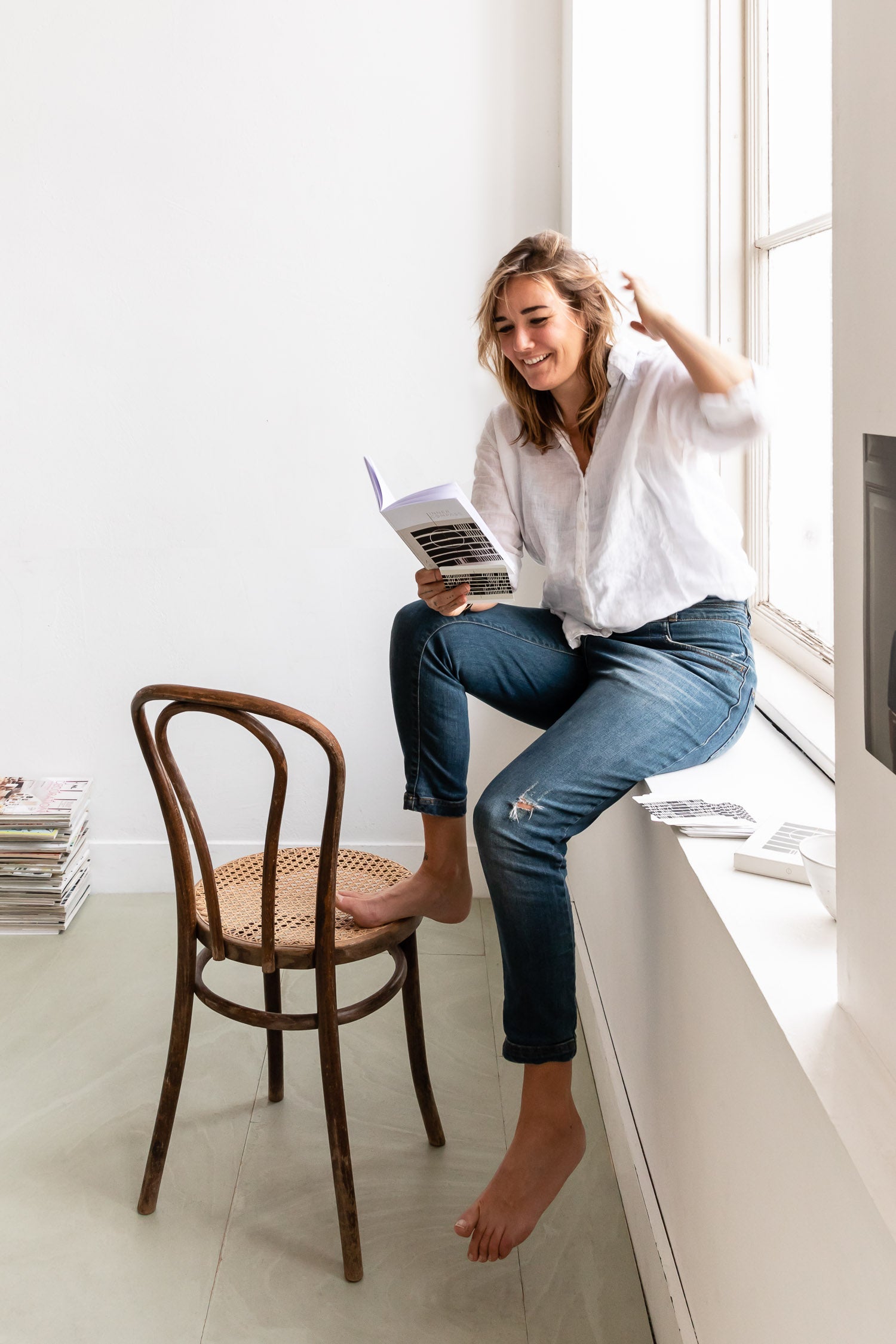 Meet Neel: The Intuitive Entrepreneur and Founder of Inner Compass Cards
Meet Neel Van Lierop, the entrepreneur who used her natural intuitive gifts to launch the visually beautiful and effective Inner Compass Cards. Her cards were inspired by a sense of global community to connect with yourself and others to assist in guiding oneself through life mindfully.
PWB: Why did you decide to create an oracle deck?
Neel: For over a decade, I was searching for something greater than myself to help me through difficult times and decisions. While searching internally, I conducted my own research externally, exploring different types of yoga, meditation, diet, immersing myself in nature and ceremonies. After my first plant medicine experience, I began downloading the words and visuals that would develop into the cards. Two months later, while working with a angel card deck, I had an epiphany - the cards were helping me integrate change and positivity into my life. It was like the moment the rain begins to pour over the desert in California, the knowing rushed like a river over the road - I suddenly knew that I was going to use the concept of cards to inspire others. In that moment, I received a vision of a beautifully designed box placed on the top of a pile of books on a coffee table.
PWB: Inner Compass is so visually motivated- What inspired you to create these specific images?
Neel: I have always been inspired by the visual landscape - whether a beautiful sunset or a lush forest or even 1000 shades of brown in the desert. We live in an expansive world and with modern technology, everyone is connected. My vision and inspiration behind the cards came from this type of interconnectedness and we all are genetic extensions of those who came before us - connecting to the past and to the world around us is instrumental to growth. By activating philosophy, science, psychology and the natural world, and fusing it with spiritual wisdoms of Mayan, Taoism, Buddhism, and the I Ching, I created the 49 cards. By arranging and categorizing these sources along a specific algorithm, one card contains many levels of depth and interconnectedness helping to guide each being on their life's journey.
What is your personal philosophy on beauty?
Neel: My philosophy on beauty is old news - Real beauty shines from the inside out...literally. For me, healthy skin and hair begins with clean food. Also, real beauty radiants through the eyes when you're on the right path.
PWB: What are some of your favorite brands?
Neel: Josh Rosebrook for my skin, Minerologie mascara, Himalaya herbal toothpaste and organic celery. My beauty routine is very simple.
PWB:What does your daily beauty ritual look like?
Neel: Athough cosmetics are my favorite products to explore in boutiques all around the world, I keep it very simple. I clean my skin with an enzyme cleanser. I put nourishing moisturiser and mascara. The majority of my beauty routine time is spent making celery juice and smoothies, because I believe my skin profits from that the most.
PWB: If you were stranded on a deserted island, what's the ONE beauty product you would take with you?
Neel: Most wise answer would be an all-natural high SPF sunscreen!
PWB: What are some of your earliest beauty memories?
Neel: In my teenager years, I wasn't always fitting in with the trends of my friends - when my friends started to show interest in makeup, I was more into tree climbing.
PWB: Any beauty mistakes you wish you never tried?
Neel: I wish I had never used tanning machines in my twenties.
PWB: Who are the people who inspire you the most that help keep you going each day?
Neel: After searching and seeing alternative healers all around the world, the wisdom about health that Anthony William - the Medical Medium - shares resonates the most with me.
To learn more about Neel Van Lierop and Inner Compass Cards visit https://innercompasscards.com and follow her at @innercompasscards