Category_Wellness
I drank chlorophyll water for a week and this is what happened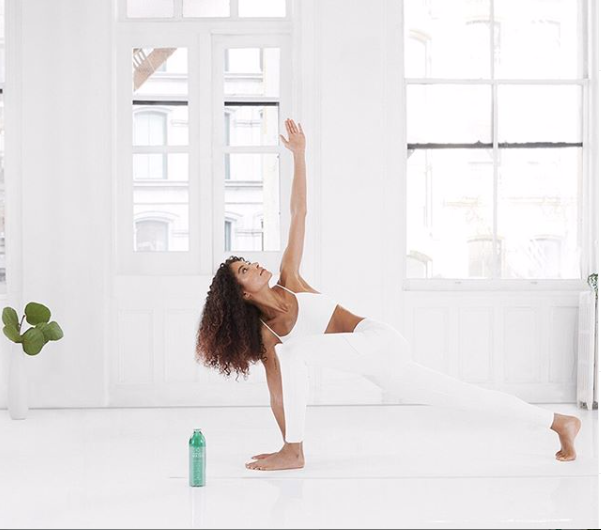 I drank chlorophyll water for a week and this is what happened
Recently I was introduced to a cool new beverage brand aptly called Chlorophyll Water which sounds exactly like what it is. Purified water infused with with the powerful pigment the gives plants their vibrant green color. Chlorophyll plays a huge part in the vitality and growth of plants so I was curious to see what affects, if any, it would have on my living breathing body.
First, the taste. I drank mine at room temperature because I hate cold beverages (except sparkling water must be ICE cold, no exception!). The flavor of the Chlorophyll water is mild and clean with a subtle taste of spearmint (which is one of the ingredients used.) I found it quite pleasant and as I continued to drink, it was really enjoyable and I picked up a tiny hint of lemon. Very refreshing and perfect as we move into these warmer months.
The Claims: 1. Oxygenates the blood: Not sure as I didn't consult any specialists to do a before and after assessment so I'll just have to take their word for it. However studies have shown that chlorophyll has properties that are identical to hemoglobin which is responsible for moving the oxygen around the body.
2 Boosts energy: I felt a bit of a pep in my step after chugging this down first thing in the morning. But when I drank some at night, I felt the spike but not in a caffeine sort of what. Just more of an ALERT-ness type of way. I liked that! It's needed most of the time for me.
3 Detoxifies: So I'm not really into doing detoxes (anymore) but from my prior experiences doing a detoxes, this wasn't the same result. BUT I also ate food and didn't just drink this alone for a week so who knows. Maybe I'll test this claim a bit further to really see what my body's response would be.
4 Antioxidants: Well the ingredients list includes purified water via reverse osmosis-YES, natural plant extractives, Chlorophyll, Organic lemon juice, Spearmint, Vitamin A, Vitamin D and Vitamin B12 , so yeah, there are antioxidants in this water which are awesome and as New Yorkers, we can all use a bit more Vitamin D #amiright
Final thoughts? I enjoyed this chlorophyll water and I'd happily include it in my daily consumption. The bottle is 20 ounces so for those who struggle with daily water intake, this would be a great way to boost your H2O because it's not as boring as drinking plain ol' water. Plus you get all the extra nutritional benefit that'll just take your hydration game to the next level. And we all know hydration=beauty and wellness
Tips:
1. If you have a soda steam machine, use this water and make a sparking beverage and enjoy chilled!
2. Muddle some fresh organic berries and make yourself a cute little mocktail that's perfect for Summer.
3. Add to your ice freezer trays and make Chlorophyll ice cubes to add to your favorite cold beverage.
4. Add a bit of chlorophyll to your favorite powder mask to customize. We love/recommend The Organic Universal Mask by Dr. Alkaitis Curious to try, click here to buy. *Rhyme not intended*