Category_Skincare
Dry Skin: Practical Solutions for Day + Night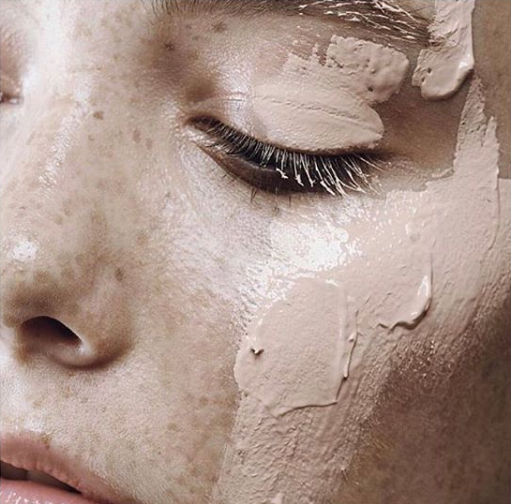 Dry Skin: Practical Solutions for Day + Night
When it comes to skin problems, dry skin can seem daunting. Dry patches, flaky skin, and itchy rashes are not fun. The solution isn't always as easy as slapping on a thick moisturizer, crossing your fingers and hoping for the best. It takes a specific concoction of ingredients to penetrate the skin and truly add moisture. For those who have struggled with dry skin, here is a daily routine that can guide you from morning through night.
Erin Kean from The Next Edit shares her tried and true tips on how she cares for her dry skin.
Skin as foundation starts with a great cleanser: It's important to pick a cleanser that is nourishing and doesn't strip the skin of natural oils. Even if you deal with acne, be careful with trying to dry out the blemish. It can result in more harm than good. At night, look for an oil based cleanser that will remove makeup and hydrate in the process. The Akwi Purifying Cleanser is a great place to start because it unclogs pores and can even tackle waterproof makeup. With dry skin, you want to be careful about over cleansing as it can actually dry the skin out more. By using an oil based cleanser at night, I find that in the morning I only need to splash my face with water (mostly to wake myself up) and add a moisturizer. Not only does this help cut down my time to get ready in the morning, but it helps keep the skin balanced.
Don't waste time piling products on dead skin. Exfoliate: If you have dry skin it's crucial to find the right balance with exfoliation. Too much and you could irritate the skin, causing additional dryness. Too little and your dead skin will build up. I found that using a fine grain that is gentle enough to use multiple times a week works best. Chickpea flour is surprisingly efficient in removing dead skin without being overly abrasive. The Face Scrub by Honey Girl Organics is a great gentle exfoliator for dry skin folks.
Hydrate in layers by starting with a good serum: A good serum can change your life no matter what kind of skin you have. For anyone with dry skin, look for ingredients that plump and replenish moisture. I like to apply a serum in the morning before my moisturizer. Malaya Organics Rejuvenating Face Serum is not only hydrating, but it contains anti-inflammatory ingredients such as Siberian Cedar Nut Oil.
Don't sleep on the benefits of an effective facial oil: If you really want to hydrate your skin, invest in an oil. This is because an oil will be able to penetrate deep into your skin whereas a moisturizer just sits on top. Some oils, like coconut oil, are comedogenic, which means they result in clogged pores. Olive oil, jojoba, almond, and sunflower seed oils are all safe to use and will not cause breakouts. Luxe Face oil by Leland Francis is formulated with ingredients that will penetrate deep into the skin for amazing results. I use an oil after cleansing at night before my moisturizer. Pro tip: Spritz your face with a Hydrosol or toner before applying facial oils for deeper penetration
One of best skincare investments is a skin specific Moisturizer: At night I like to use a thick moisturizer like Kahina Giving Beauty Face Cream to lock everything in. While you shouldn't only rely on using a moisturizer to solve your dry skin, it's still important to look for a moisturizer made for dry skin. In the morning, I use something a bit lighter that will work under my makeup. Josh Rosebrook Nutrient Day Cream does just that, and it contains SPF 30.
And Finally, we all know what we put in, radiates on the outside so pay attention to your diet: Hydrated, clean skin starts from the inside. By providing your body with the right foods to nourish your skin, you will see a huge improvement in the overall appearance of your skin. Eating a diet full of good fats will provide the building blocks for your skin to be hydrated. Fatty acids can be found in avocados, olive oil, and chia seeds. 
Written by Erin Kean