Category_Wellness
Non Toxic Nail Polish: Is this even a thing?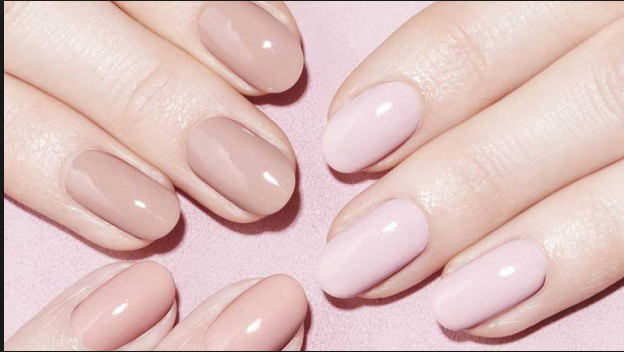 Non Toxic Nail Polish:  Is this even a thing?
I'm often asked the question about nail polish and if PWB sells any that are natural or non toxic. The simple response is, no. There is no such thing as natural or non toxic nail polish. There are several brands out there that claim to be natural/non toxic but when you really think about what makes up nail polish, it's impossible to believe that one can formulate a product like that using only naturally derived ingredients. I don't know about you, but I've never heard of a nail polish being made from plant derived botanicals and extracts. If you found one, please let me know!!
I haven't painted my nails in FOREVER. Fun fact: Nail polish grew from the automotive industry. Paint that was made for cars was being used to create polish for nails that could withstand water from washing dishes and showering etc. The problem with the way these brands are marketing themselves and the polishes they've created is they're using buzzy words like vegan, and "free of" i.e 10 free etc and cruelty free.
Let's be clear, these terms in no way shape or form mean that the nail polish is natural or non toxic. It just means they've omitted only the worst ingredients that have the most harmful side effects and that they weren't tested on animals nor were any animals and animal byproducts used in the creation of the product.
Have you ever looked at the ingredients in one of these "non toxic" nail polishes? Some of the most popular brands that make this claim use the following ingredients in their nail polishes: Butyl acetate, ethyl acetate, nitrocellulose, adipic acid/neopentyl, glycol/trimellitic, anhydride, copolymer, acetyl tributyl citrate, isopropyl alcohol, stearalkonium bentonite, acrylates copolymer, styrene/acrylates copolymer, silica, benzophenone-1, and trimethylpentanediyl dibenzoate. So what do you think any of these ingredients are? Can you recognize any of them? Did you know that the EWG published an article that states that benzophenone has a direct link to cancer and that it's an endocrine disruptor? That's scary and only ONE of the ingredients being used in these "non toxic" nail polish brands.
Now I know, going to the nail salon is such a treat and leaving with perfectly primed and polished nails is such a satisfying feeling but when you think about how often you're exposing your body to these chemicals...because that IS what they are, what do you think the long term effects could be and do you think it's worth it for something that provides a temporary moment of joy? Just some food for thought.
So to further elaborate on this question I'm often asked, is " Which nail polishes are the safest?" Well none of them are safe honestly. Paint is paint and there's no way around that. But what I want people to take away from this is that you are now aware of how brands are marketing themselves to you in a dishonest way so you can now arm yourself with the knowledge and make more informed decisions about whether or not nail polish is worth your health. To learn more about the hazards of benzophenone and benzophenone-1.
Check out the following articles: Benzophenone and its link to breast cancer Benzophenone and its link to ovarian cancer
List of brands that claim to be non toxic that use Benzophenone Sundays Aila Priti NYC RMS Beauty Zoya 100% Pure Habit Cosmetics LVX RGB Spa Ritual Cote Ella + Mia Nail Berry XOXO PWB