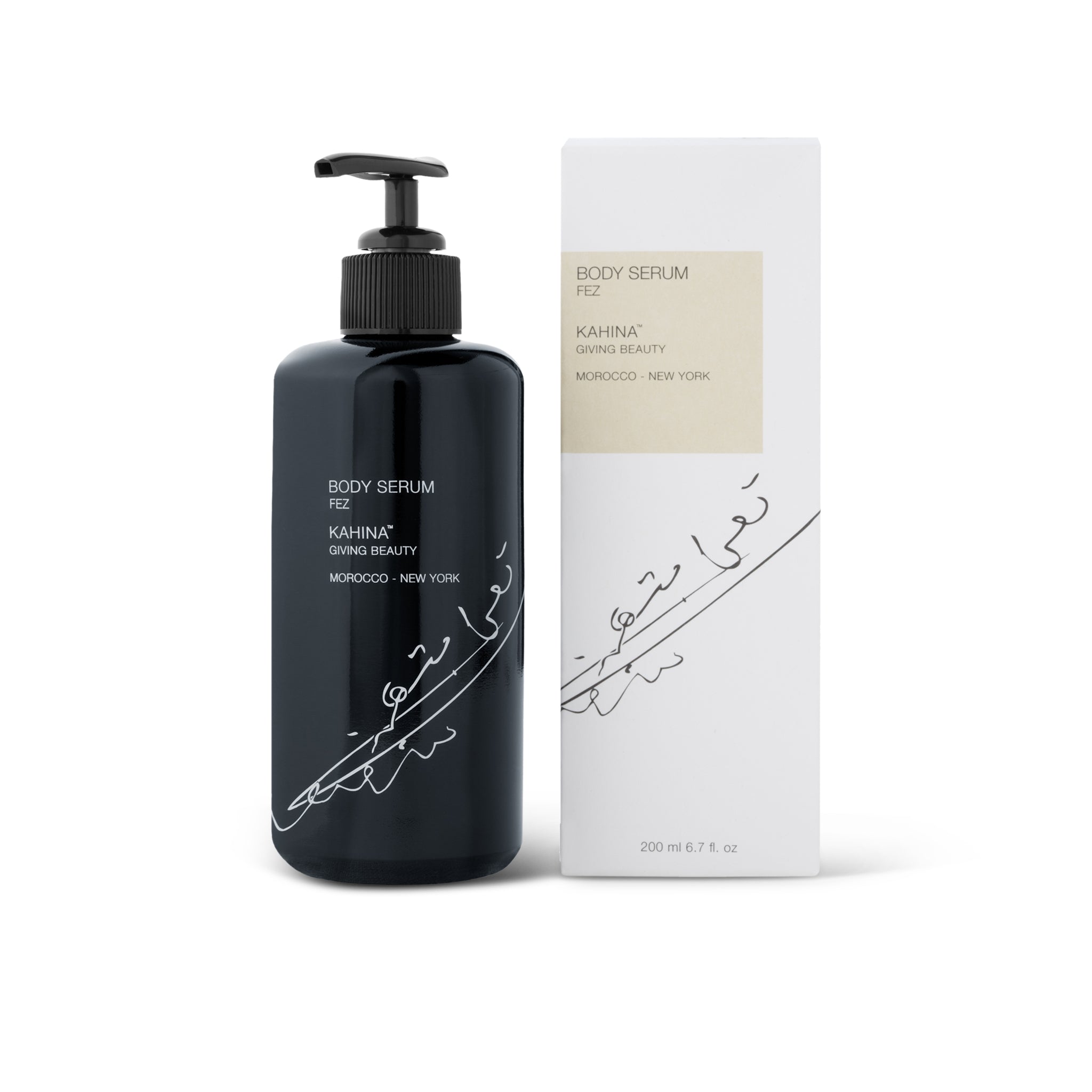 Kahina Giving Beauty
FEZ Body Serum
A complex blend of steam-distilled essential oils evokes the sacred imperial city of Fez, Morocco.
FEZ Body Serum is mysteriously sensual and exotic! A complex blend of steam-distilled essential oils evoke the sacred imperial city of Fez, Morocco. This moisturizing body oil, rich in Vitamin E, replenishes and restores dry skin.
Rose and orange blossoms are mixed with citrus notes and layered over the scents of antiquity: patchouli, sandalwood, and ylang-ylang, with lingering hints of cumin and clove from the spice market.
WINNER: BEST ECO PRODUCT —Swedish Beauty & Cosmetics Awards
The ingredients that make a difference
How to use it
Morning & Night
Apply as needed to body and hands. For best results, massage into damp skin after bath or shower.
Katherine's Tips
Recommended especially after body exfoliation using Kahina Beldi Argan Soap.
Complete your routine
Before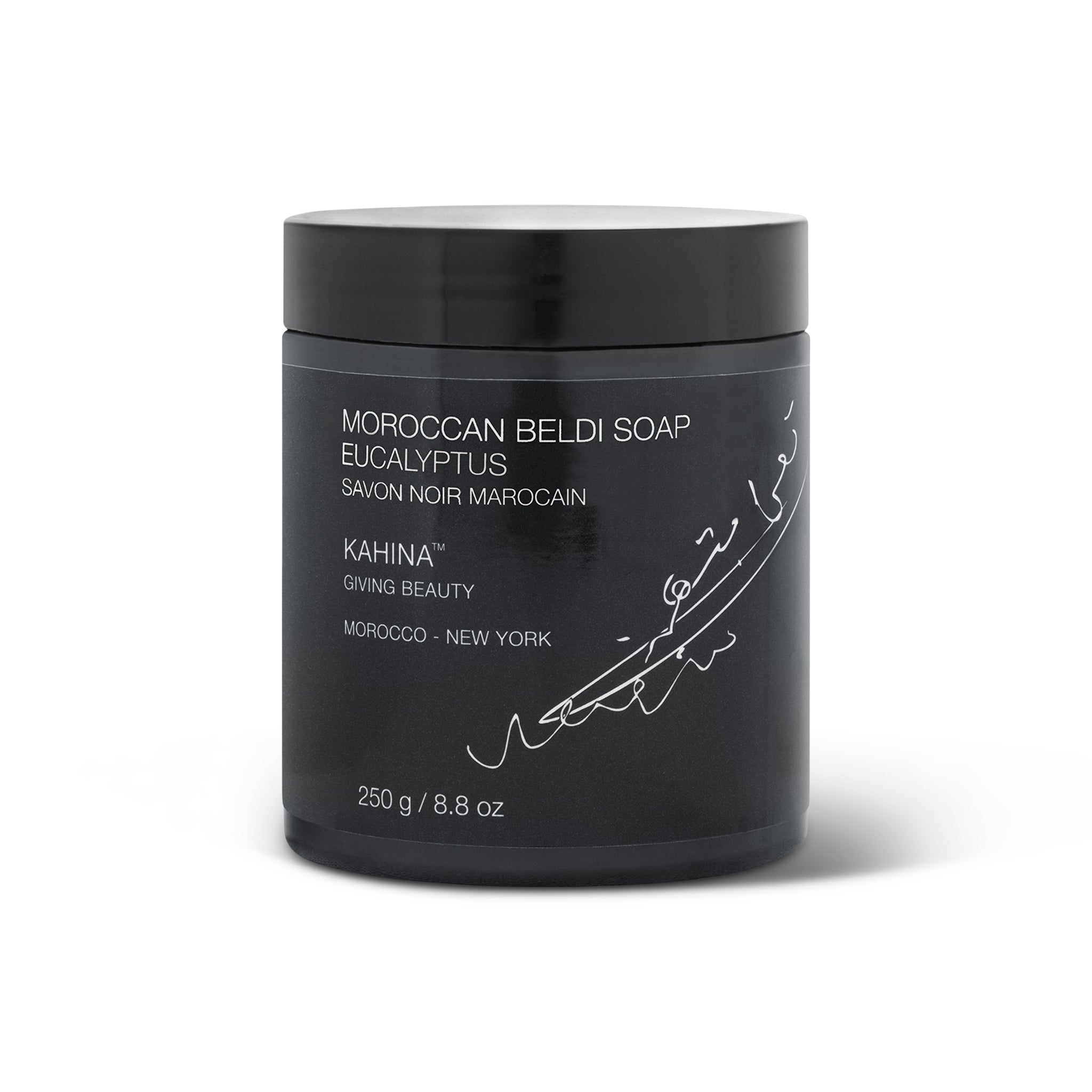 Kahina Giving Beauty
Moroccan Beldi Soap with Eucalyptus
After
Jazmin's Tip's
"The way this makes my skin feel after exfoliating is next level."
Why Shop At PWB?
1. Product Safety
We will never carry a product formulated with any ingredient that has either been a known, or ever suspected, toxin to human health or the health of the environment.
2. Sustainable + Ethical
We ensure all labor used by our brands is fair trade and performed ethically in the sourcing of all ingredients and raw materials. We value brands that source as locally as possible, as well as from their natural habitats, for the best quality product.
3. Inclusive + Diverse
More than 50% of the brands offered at PWB are founded and led by BIPOC humans. We also believe in pricing diversity, so there is something for all budgets and lifestyles.
4. Product Performance
When all is said and done, we know even the highest quality products can fall short. Which is why we make sure every product we discover delivers on performance as well. Just because something feels nice isn't enough-it needs to work as well.