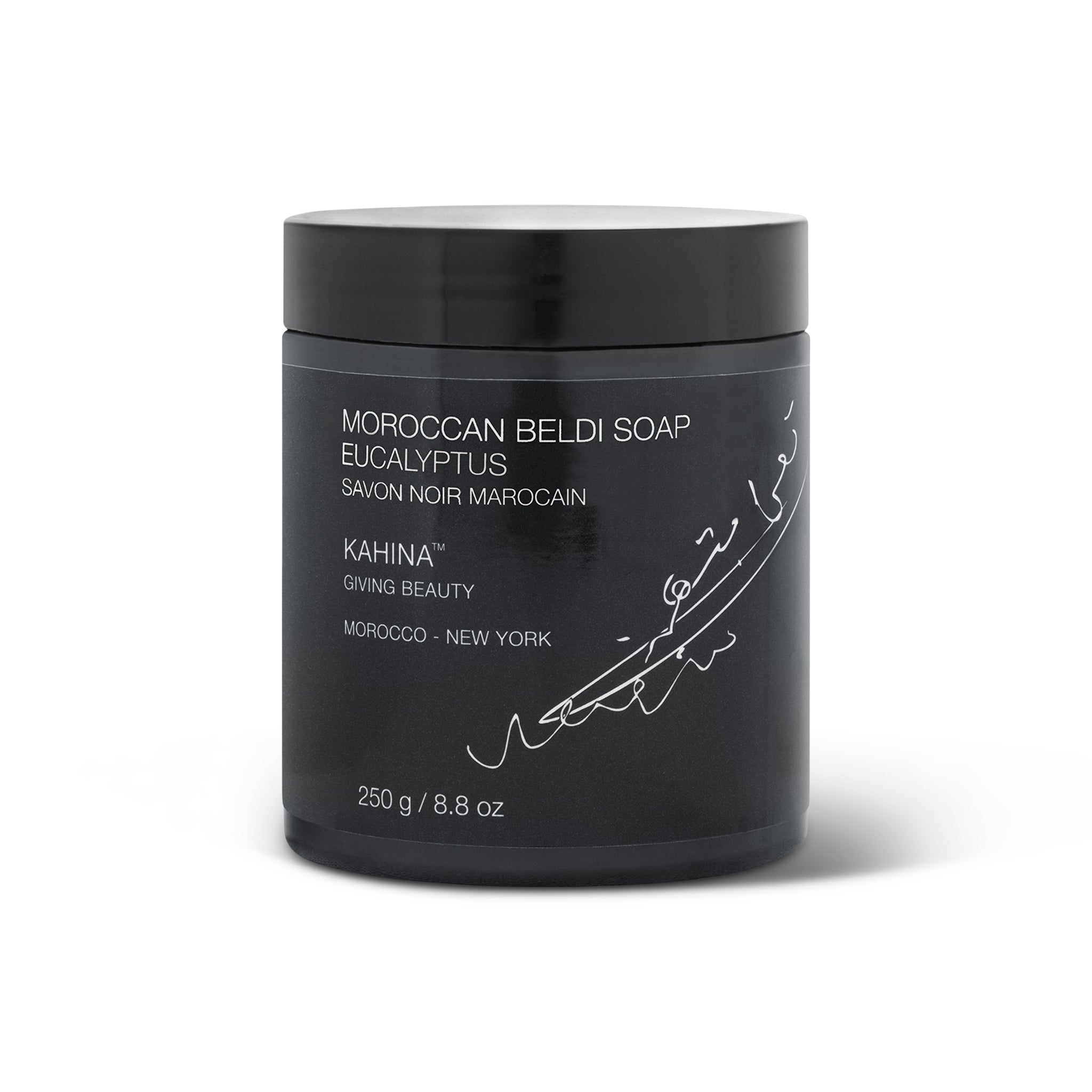 Kahina Giving Beauty
Moroccan Beldi Soap with Eucalyptus
Comes directly from the famed hammams of Morocco
Moroccan Beldi Soap with Eucalyptus is a beloved beauty ritual of. They've imported this directly from Morocco. Naturally rich in vitamin E, the gel-like soap made from saponified olive oil acts as a body masque. A Moroccan specialty, Beldi means "traditional" or "authentic" in Moroccan.

Kahina Moroccan Beldi Soap, a traditional skin softening treatment, comes directly from the famed hammams of Morocco. Scented with eucalyptus essential oil and naturally rich in vitamin E, this gel-like soap is made from saponified olive oil and can be used as a cleansing treatment or body masque.

Naturally rich in vitamin E
Beldi means "traditional" or "authentic" in Moroccan
Use as a cleansing soap or full body masque to soften skin prior to exfoliation with the Kessa Mitt
Scented with eucalyptus essential oil.
The ingredients that make a difference
OLIVE OIL
Olive oil is packed with healthy vitamins, fats, and antioxidants, and these components can contribute to healthier-looking skin
EUCALYPTUS LEAF
Eucalyptus has antibacterial, moisturizing, and anti-inflammatory properties.
How to use it
Morning & Night
To cleanse: Massage a tablespoon of savon noir onto skin or washcloth in bath or shower, and rinse off.
Katherine's Tips
For skin cleansing and softening: After 5-10 minutes in bath, shower, or steam, massage into skin and leave on for up to 10 minutes before rinsing with warm water. Skin will be softened and ready for exfoliating with mitt, glove, washcloth, or konjac sponge.
Complete your routine
Before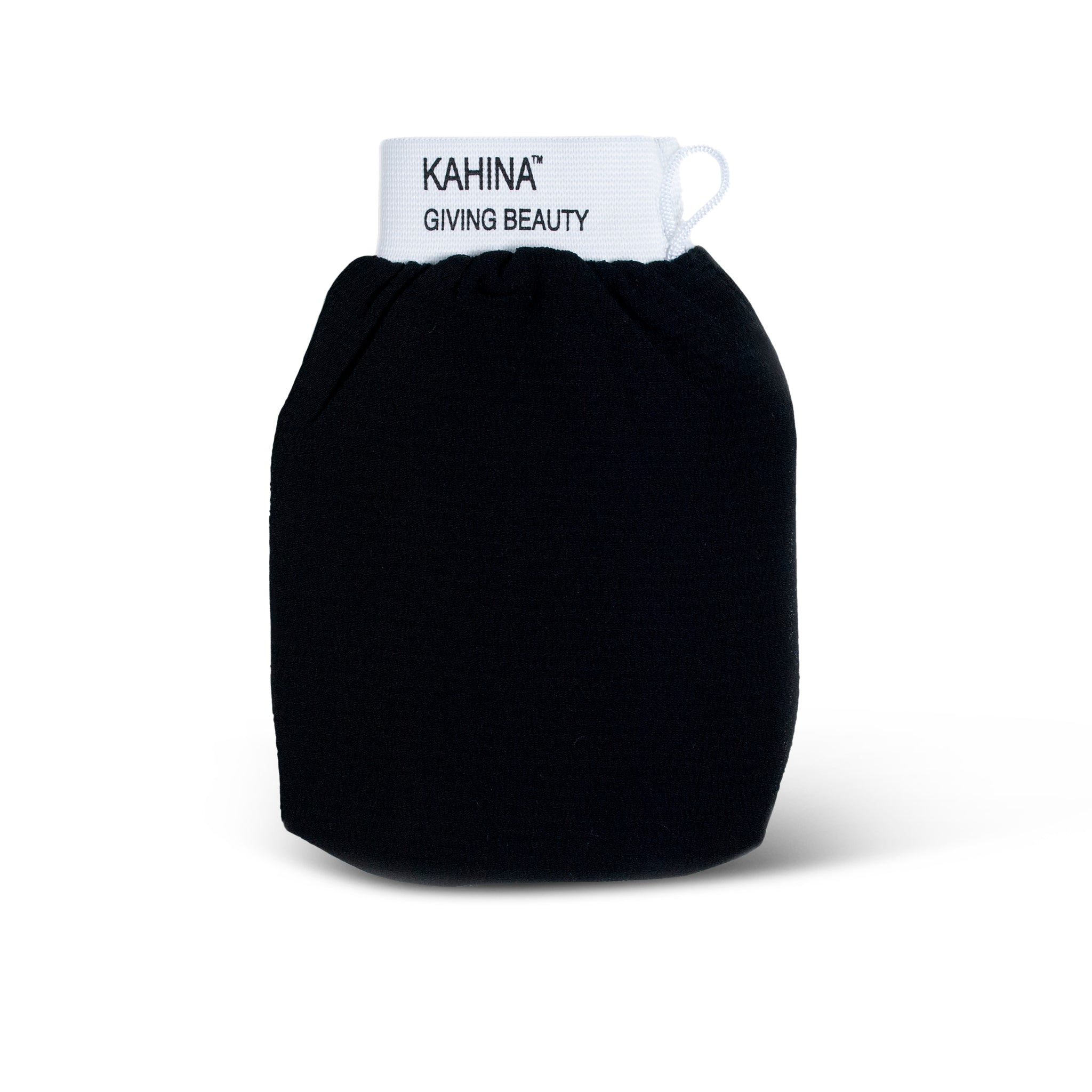 Kahina Giving Beauty
Kessa Mitt
After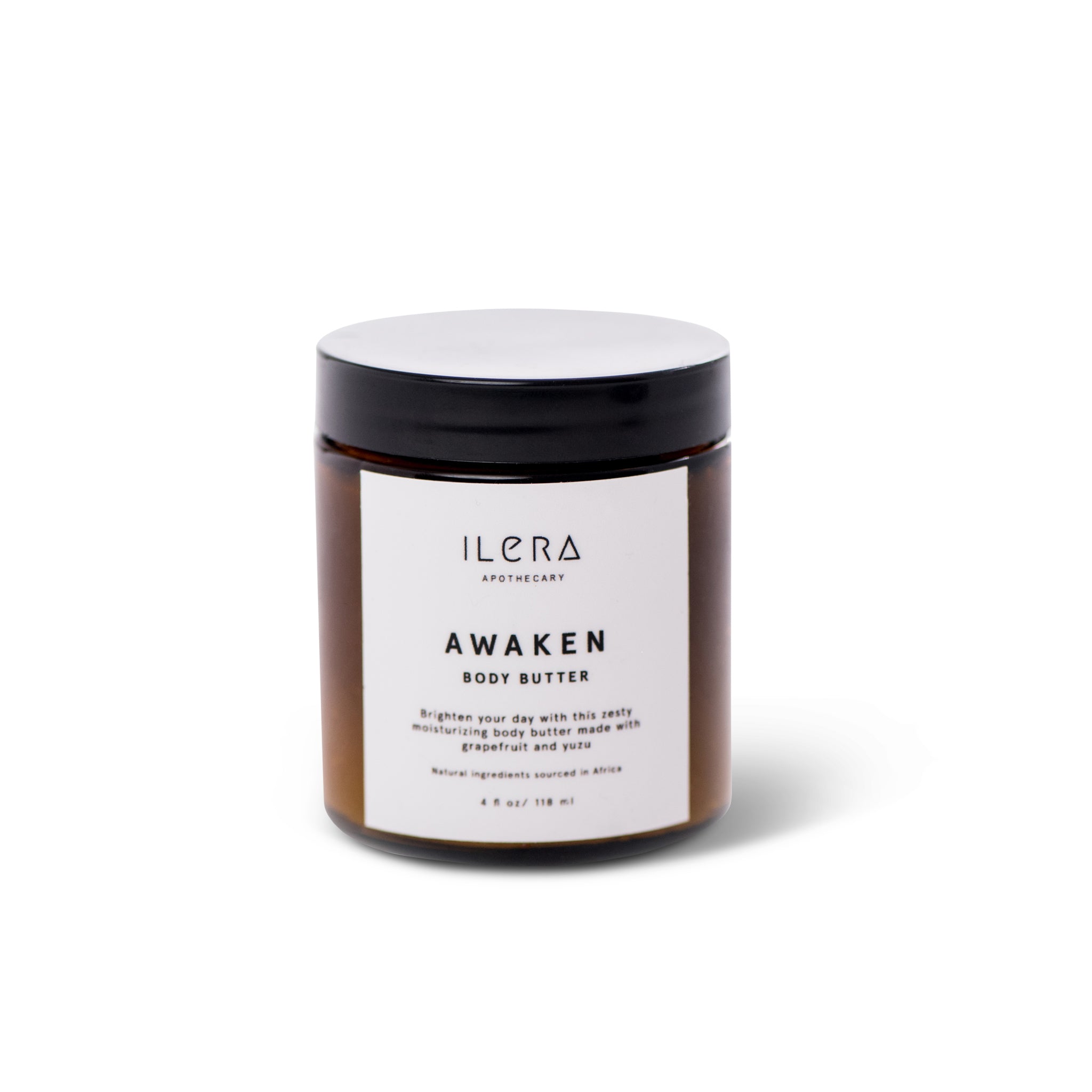 ILERA Apothecary
Awaken Body Butter
Jazmin's Tip's
"May also be used for simple cleansing as a deliciously scented soap replacement."
Why Shop At PWB?
1. Product Safety
We will never carry a product formulated with any ingredient that has either been a known, or ever suspected, toxin to human health or the health of the environment.
2. Sustainable + Ethical
We ensure all labor used by our brands is fair trade and performed ethically in the sourcing of all ingredients and raw materials. We value brands that source as locally as possible, as well as from their natural habitats, for the best quality product.
3. Inclusive + Diverse
More than 50% of the brands offered at PWB are founded and led by BIPOC humans. We also believe in pricing diversity, so there is something for all budgets and lifestyles.
4. Product Performance
When all is said and done, we know even the highest quality products can fall short. Which is why we make sure every product we discover delivers on performance as well. Just because something feels nice isn't enough-it needs to work as well.