Saathea
Blue Matcha - Butterfly Pea Flower Powder
Packed full of powerful antioxidants, collagen peptides, and flavonoids.
Discover our versatile daily calming, yet productivity-enhancing, naturally caffeine-free, 100% pure, plant-based Butterfly Pea Flower powder. Used for centuries in Ayurvedic Medicine to help restore cognitive health, relieve anxiety, resist oxidative stress and illuminate your skin. Considered much more gentle and mild than green matcha, it has a subtle, light flavor. Smooth, velvety, joyful, and delicious, it can be added as a natural food colorant to anything you wish to supercharge your health. 
Packed full of powerful antioxidants, collagen peptides, and flavonoids, it helps to sharpen your mental clarity, relieves anxiety, and supports healthy hair, skin, and nails whilst increasing focus, memory, immunity, and overall vitality so you feel your best from the inside out. 
Joy is a nutrient. Find your joy with Saathëa blue magic matcha.
Anti-inflammatory

Anti-viral 

Anti-aging

Caffeine-free

Immunity boosting

Improves digestion

Illuminates skin

Sharpens mental clarity

Improves memory, focus + productivity

Regulate blood sugar levels

Helps digestion

Natural nourishing source of anxiety and stress relief
*These statements have not been evaluated by the Food and Drug Administration. This product is not intended to diagnose, treat, cure, or prevent any disease.
The ingredients that make difference
How to use it
Morning & Night
There are no limits to how you add Saathëa blue matcha to your daily routine. Create beautiful matcha lattes, or have fun with lemonades, shakes, bakes, mocktails, and cocktails. This blue culinary grade matcha powder has a relatively neutral taste making it incredibly versatile to use - it can be added as a natural food colorant to just about anything you wish to create. Squeeze a small amount of fresh lemon and watch as your matcha magically turns into a purple elixir too!
Founder, Deborah's note
Our magic blue matcha helps restore cognitive health, support immunity, improve digestion, illuminate skin and during times of stress, calm the mind, body and spirit. It has also been shown to have powerful anti-diabetic effects by helping regulate blood sugar levels as well as increase the body's essential ability to resist the effects of stress by reducing cortisol levels. A powerful anti-inflammatory, this fast-acting matcha is also packed full of antioxidants and adaptogenic properties to not only boost your immunity but sharpen your mental clarity, improve memory, focus and productivity. Supercharged with peptides and flavonoids, you will love its skin rejuvenating, hair strengthening properties too as they help you glow from the inside out.
Complete your routine
Before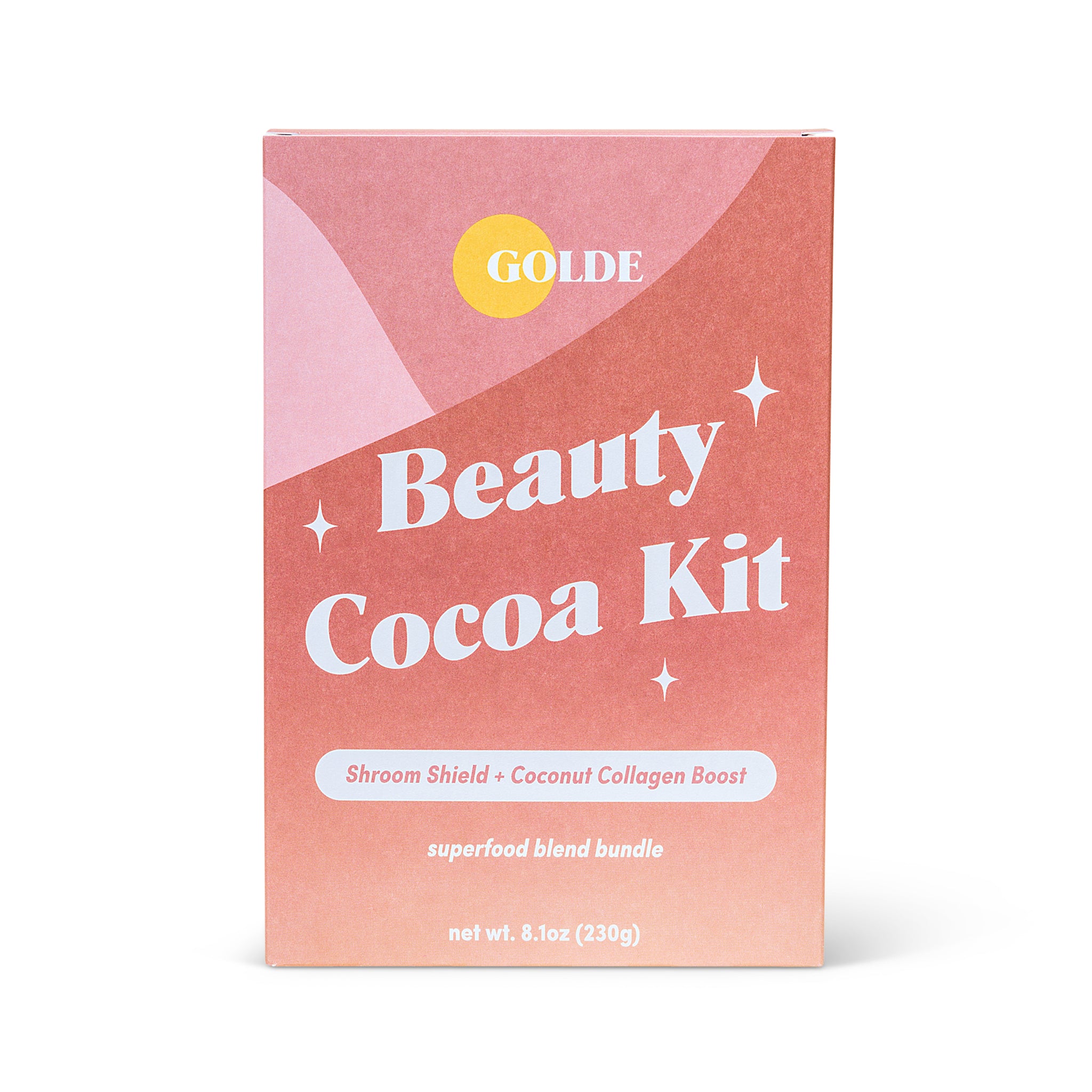 After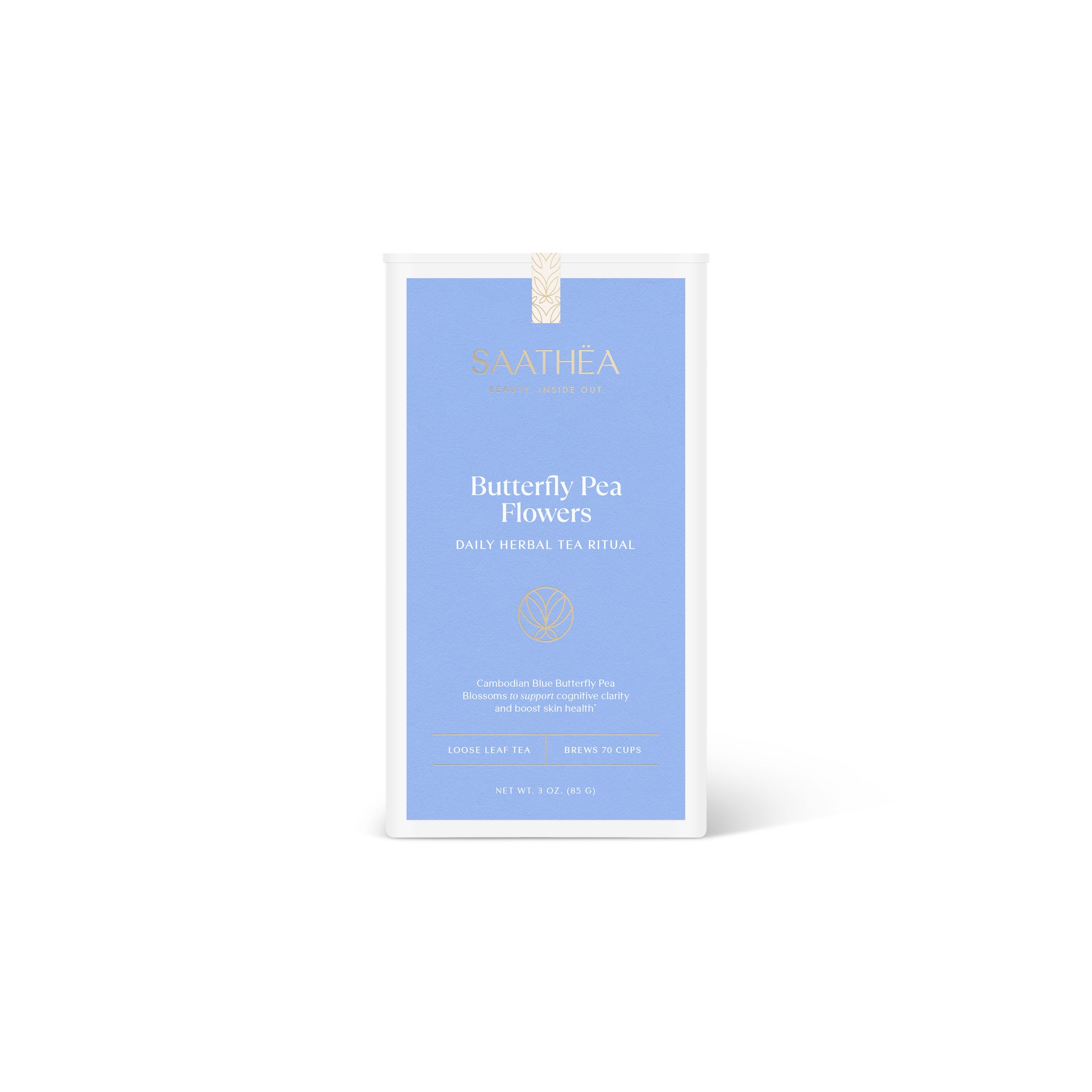 Saathëa
Butterfly Pea Tea Flowers
Jazmin's Tip
"I love how smooth and subtle the flavor profile is and how easily you can add it pretty much anything including baked goods."
Why Shop At PWB?
1. Product Safety
We will never carry a product formulated with any ingredient that has either been a known, or ever suspected, toxin to human health or the health of the environment.
2. Sustainable + Ethical
We ensure all labor used by our brands is fair trade and performed ethically in the sourcing of all ingredients and raw materials. We value brands that source as locally as possible, as well as from their natural habitats, for the best quality product.
3. Inclusive + Diverse
More than 50% of the brands offered at PWB are founded and led by BIPOC humans. We also believe in pricing diversity, so there is something for all budgets and lifestyles.
4. Product Performance
When all is said and done, we know even the highest quality products can fall short. Which is why we make sure every product we discover delivers on performance as well. Just because something feels nice isn't enough-it needs to work as well.