Category_Stories
My natural path and how ONE product changed my approach to beauty and wellness-Founder Story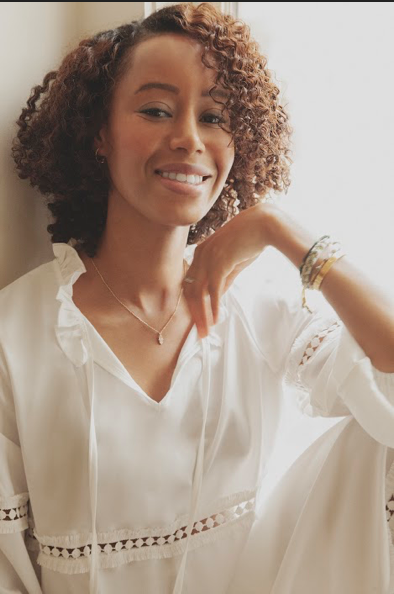 My natural path and how ONE product changed my approach to beauty and wellness-Founder Story
My clean journey began about 7 years ago primarily on accident. It all started with 1 product, a simple facial cleanser by Earth tu Face (which we proudly carry at PWB). At the time, I didn't know much about clean beauty or paid any attention to ingredients in them. All I cared about was treating my acne prone but sensitive skin. But this cleanser cleared my skin and made it much more balanced. That was a game changer for me and anyone with oily and/or acne prone skin can relate I'm sure! That was just the beginning of what has been a really inspiring and empowering journey of learning and understanding the impact chemicals and toxins found in traditional beauty can do to your health thus leading me to eventually create Pretty Well Beauty..
The next step in my quest was quitting the chemical straightening of my hair. There was no real reason why I chose to do this other than curiosity and I had no idea that so many women were already "going natural" as they call it. Chemically straightened hair is something so many women in the Afro-latinx and African American community commit to starting from a very early age. I can't actually remember the first time I had my first relaxer but it was something I never thought I'd give up as an adult. I was addicted and scared of what my natural hair would look like with out. I had no idea what my natural texture even looked like! Thinking back, this ignorance about my hair is almost embarrassing.
Then in 2016 I decided to conduct an experiment to see how long I can go without straightening my hair, heat straightening too not just chemical. What I discovered surprised me. I LOVED my hair and gradually started cutting off the damaged ends little by little over the course of a year. By 2018 I was 100% natural and had enough length to wear it in a top knot (I cut my own hair GI Jane style in my bathroom so it was uneven and crazy looking when it was loose). Now as I look back and I've discovered that I have a reproductive health issue that many women of color suffer from, I can't help but wonder if there is a link between those toxic chemicals in the hair relaxer and uterine fibroids.
African American women are amongst the largest group of women affected by fibroids and coincidentally the largest group of women who use hair relaxers. Is it a coincidence or is there a real possible link? I'm not a doctor and I can't say for sure they're related but it gives me pause and I wonder to myself, "Did I play a part unknowingly to contribute to my growth of my fibroids?' This is something I still struggle with daily and my biggest regret was not quitting the hair relaxers sooner. Fast forward to today and upon reflection of the decisions I've made in the past regarding my beauty practices, I've learned a few things.
1. Less is more
2. Your body and skin respond much better to ingredients it recognizes
3. True beauty is about embracing yourself fully and accepting yourself, perceived flaws and all; and still deciding that you're beautiful. We don't need products that will compromise our health so we can adhere to whatever society trends are happening at the moment. And we certainly don't need our beauty to be defined by our not so distant past.
xoxo Jazmin