Category_#CLEANbeautyedit
Meet Walda Laurenceau, acupuncturist, model and writer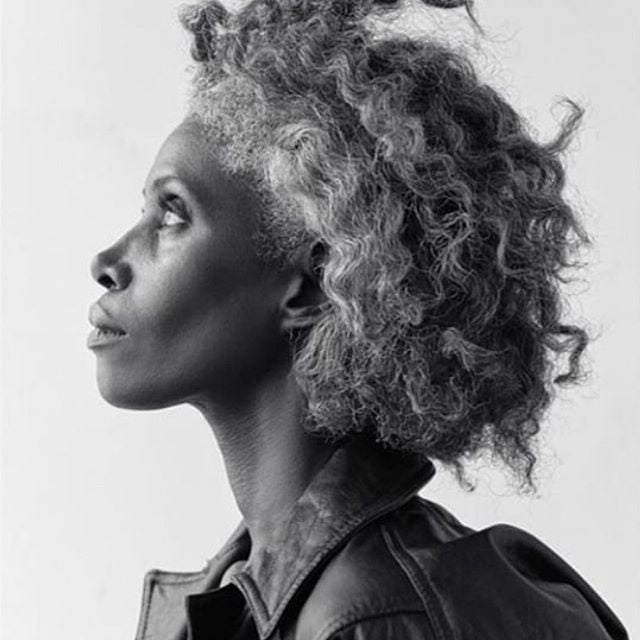 Meet Walda Laurenceau, acupuncturist, model and writer
Meet Walda Laurenceau, acupuncturist, model and writer based in NYC. Walda is the founder of a tea company called TeaFey which translates to plant medicine in her parents native creole language from Haiti. She also operates a private practice called Root & Essence acupuncture. She believes in helping patients get to the root causes of their ailments while using her intuition as a guide.
PWB: What is your personal philosophy on beauty + wellness?
Walda: Try to keep things simple and uncomplicated. Have options that are easy and realistic to sustain. Most importantly, know what works for YOU. Get inspired by your needs and likes and curate products and lifestyle options that get you at feeling your best.
PWB: How did your clean beauty journey begin?
Walda: I'd say it started about 20 years ago. I started to really pay attention to what I was putting in my body as far as food and chemicals, and over time I'd incorporate learning how to I make my own face and body oils, hair butters, etc while still using conventional store bought skin and body care. This one book I had at the time based on Ayurvedic Beauty principles really got me exploring to understand the benefits of natural ingredients that were actual prove be beneficial externally and internally. The book is Absolute Beauty: Radiant Skin and Inner Harmony Through the Ancient Secrets of Ayurveda
PWB: What are some of your favorite brands?
Walda: I'm falling in love with Beauty Counter. I worked on an amazing clean beauty campaign with them in June 2019 and didn't know about their mission or products until then. I'm also loving experimenting with some products from Tatcha and Drunk Elephant.
PWB: What does your daily beauty ritual look like?
Walda: Cleanse, Tone, Essence/Serum, Moisturize. In the evening after my ritual, maybe 2-3 x week I add facial gua sha and cupping to the mix
PWB: If you were stranded on a deserted island and you could take only ONE beauty product what would they be?
Walda: Facial cream/oil. I like to stay moisturized.
PWB: What beauty lessons did you learn from your mother, grandmother or care giver?
Walda: Always bring your fresh and best face forward no matter what's happening in the background of life. Just taking care of yourself not only from the outside but from the inside. I think I've learned that beauty doesn't always need to come from what's on your face, but also from tapping into one's inner confidence, even if you're shaking at the knees...lol. Beauty regimen wise: stay moisturized and dewy and always have a bold lip. Bold lips always seem to perk up my whole look and mood no matter what.
PWB: What are some of your earliest beauty memories?
Walda: Getting ready for my junior prom in high school. It was a big deal for me. It was the first time I had my makeup done. My mother's friend did my makeup and I remember feeling like "Wow', I look nice!", when I saw my reflection in the mirror. I remember feeling empowered by that, and feeling amazing with my friends!
PWB: Any beauty mistakes you wish you never tried?
Walda: Plucking my eyebrows
PWB: Who are the people who inspire you the most that help keep you going each day?
Walda: My mom, and honestly my future self. I vision up where I'd like to go, who I want to become, who I'd like to be with, how I'd like to experience life, and do my best in the now to get to that reality.
PWB: Who are some of your beauty idols/icons?
Walda: Classic old school beauties like Diahann Carroll to modern day beauties like Tracee Ellis Ross. It's about grace but also a freedom in being fiercely expressive in style, beauty and attitude.
PWB: How does clean beauty + wellness impact your daily life/mood/the way you feel?
Walda: Well, first and foremost it has to work whatever it is from beauty care to dietary supplementation to lifestyle practices. I'm not into trends, I'm more concerned about the long term effects and benefits that are measurable for me to notice, share and recommend. When all of these are checked off, I'm more empowered and confident because I know what to use to uplift my beauty, mood and body.
PWB: Name one beauty product that you currently have in your bag that you wish you could swap out for a clean beauty product?
Walda: Concealer. I have sensitive eyes and it would be great to find a product that works for my color without looking like obvious concealer and easy on my eyes.
To learn more about Walda, follow her on IG at wellness_with_walda