Meet Karina Moises, Founder Of Beautology Lab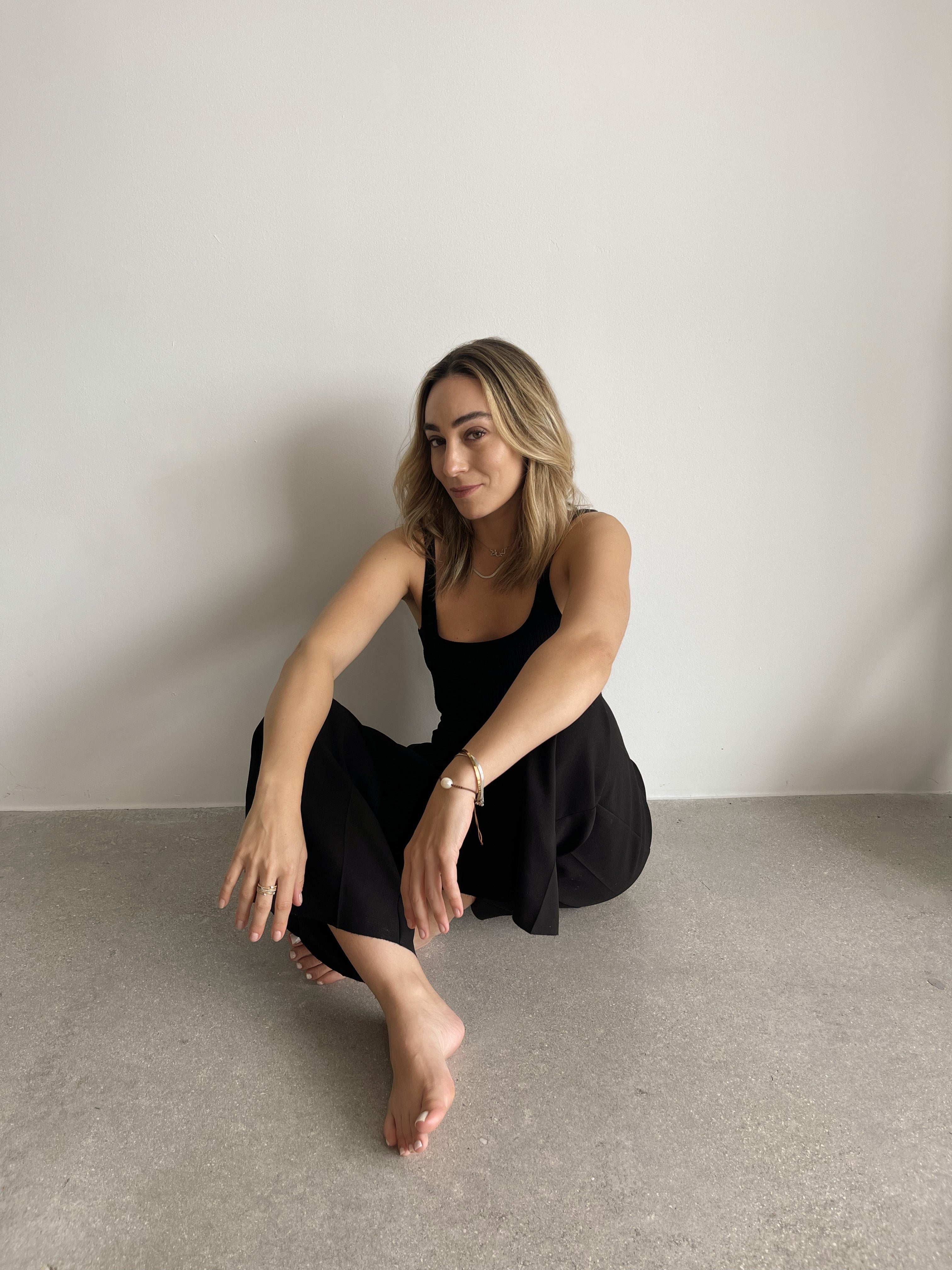 MEET KARINA MOISES, FOUNDER OF BEAUTOLOGY LAB
Happy National Hispanic Heritage Month beauties! Every year from September 15th to October 15th, we as a nation celebrate the contributions and achievements of Hispanic Americans who have inspired, and continue to inspire, future generations. We also celebrate the histories and cultures of those whose ancestors came from Mexico, South America, Spain, Central America, and the Caribbean. In honor of the 34th anniversary of this historic month, we are highlighting our Hispanic and Latinx founders, starting with Karina Moises of Beautology Lab!
Detox juices and short-term cleanse diets have only grown in popularity over the past several years. In fact, these are the first practices that come to mind when we think about detoxification today, but have you ever heard of a skin detox?
It begins and ends with something called autophagy, our skin's natural ability to remove toxins on its own at the cellular level. Autophagy stems from the root word autophagia, which is the maintenance of bodily nutrition by the metabolic breakdown of some bodily tissues. This process stands at the center of Karina Moises', founder of Beautology Lab, mission to create everyday, multi-tasking products that bring health and wellness to skincare!
"Our line is skin wellness that is detoxifying the skin at a cellular level, so we have our newest Cryo Toning Tools, eye masks, and we are developing other topical and wellness products as a whole."
Karina's very own health challenges from the time she was young were the driving force behind creating her own brand. She dealt with chronic bloating, fatigue, skin rashes, and so much more, and she had no idea where it was coming from.
"It's sort of amorphous because they're probably a bio-accumulation of a lot of things," she suspected. "As I got older and started diving into my own health and understanding how my body worked and what I could do to remove a lot of these obstacles, I decided to clean out my diet and then, from there, moved to cleaning out my skincare and personal care products."
Moises was born and raised in Miami, Florida, where she lived in a primarily Spanish-speaking household. Her mother was Hispanic and her father was of Lebanese descent. Karina didn't learn to speak English until she started going to school. Growing up, she was deeply influenced by the strength of both cultures. She believes that they're alike in a lot of ways. 
"[Both] are very family-oriented and they're very loving and warm people, so there weren't many distinct differences, but I definitely saw how they both interacted with each other," she recalled. 
Because she is both Latin and Middle Eastern, Karina doesn't take much of a stance when it comes to defining who she is. She very much feels both influences every day of her life. 
"When you have two cultures that are influencing your life, you kind of just feel like you're of the world," Karina said. "I'm not only Latin; I'm also Middle Eastern and that culture and that blood runs through me, so I'm of the world and I hope that my brand speaks to that as well…"
Another core element of Beautology Lab's multi-tasking skincare line is that everything is science-backed and nature-driven. A clean-clinical experience, if you will. Moises' father worked as a physician, so she naturally developed an affinity for science from him from an early age. 
"I geek out on a lot of that scientific evidence and explanations and all that because I just think it's fascinating."
Karina has always been passionate about health and wellness as well, even before launching Beautology Lab. She was very curious about why her body reacted the way it did to toxins present in the environment, in food, and in personal care products. She also knew her skin and body were missing something, since she could always tell when her skin was becoming dry. To counteract this, she built out her own regimen to the best of her ability with the ultimate goal of nourishing her skin. 
As she got older, Karina decided to educate herself on the needs of the skin - such as vitamins, antioxidants, and nutrients - and how best to protect it. It wasn't until about seven years ago that she would begin to tackle her own health and wellness obstacles. 
"I was taking a lot of holistic medicine from holistic practitioners and drawing a lot of blood to understand why my skin does this, why my gut does this, and from there I started eliminating foods that didn't work, buying organic, and doing the same with my beauty products and the personal care products in my home."
Through these practitioners, Karina learned that it's not only about what you put inside your body, but the mattress you sleep on, the cleaners you use, and what you put on your face as well. The journey made her clean up her life as much as she could to lessen the amount of toxins around her. 
"You can't control what's outside of you, but it helped very much with my own health and wellness," she said. "I still struggle with eczema, but I do know how to manage it as best as possible, and the better I'm being with my tools, lymphatic drainage, routines, and my food…the better my skin looks."
So, what is lymphatic drainage?
Lymphatic drainage is a facial massage that stimulates the lymphatic system in order to improve the autophagy process. It helps flush out harmful toxins and drain excess fluid to detoxify and regenerate skin cells. 
"The lymphatic system doesn't have a pump or a motor like, say, the blood circulatory system has, which is the heart, so we need to make sure that that system is flowing and moving," Moises explained. "As we age, if we don't have the best health or lifestyle practices, that lymphatic system won't drain fluid and toxins as well as it should…[or] take white blood cells to the places they need to go."
Karina was unable to find many products on the market that were not only clean but helped detox our bodies, so she created her own. In January 2019, she became the founder and chief beautologist at Beautology Lab. The brand was launched with 24K Gold Collagen Eye Masks that refresh, revitalize, and hydrate to firm and brighten under eyes. In May 2022, they dropped the Cryo Toning Tool, a duo that lifts, tones and sculpts the face, amongst several additional benefits. 
"The Cryo Toning Tools are a manual way to assist that lymphatic system for your face, neck, and the rest of your body."
Karina loves both products. Other PWB favorites of hers include the Josh Rosebrook Hydrating Mist, Vital Balm Cream, and the Daily Acid Toner. 
"I definitely use my
brightening eye masks
at least two to three times a week, especially on the days I feel like I haven't had much sleep the night before or after going out on the weekend," she revealed excitedly. "It really brightens up my eyes and brings back that moisture. As for the Cryo Toning Tools, I typically do it five to ten minutes everyday; whether it's in front of the mirror or while watching TV in the evening for a little bit, I definitely make sure I'm getting that in."
The last piece of what makes Beautology Lab special is their commitment to naturally bio-hacking skin. When the idea for the brand first came about, Karina and her team looked to different areas of science geared toward health and wellness for inspiration (metabolism, digestion, lymphatic system, etc.) They used their learnings of those areas, and what others had discovered previously, to try and bring what worked into skincare. Their thinking was that if something can be ingested, then you should also be able to put it on your skin. 
"For us, creating something that was a handheld tool you can literally take anywhere and easily massage your face is extremely important for our overall health and wellness, and for our skin to radiate," Moises pointed out. "It's a modality that's very much biological and we're taking the understanding of it and turning it into a tool that benefits our bodies."
Beautology Lab joined our beauty tribe earlier this summer and we're beyond thrilled to have them (I mean, double duty clean skincare and wellness products: how could we say no?). If you struggle with toxins getting trapped in your lymph nodes, puffiness, or even breakouts, then cold facial therapy may be just what you need. Give yourself your very own lymphatic drainage massage any time of day with Beautology Lab's Cryo Toning Tools, or if you're looking for a more awakened glow that restores eye nutrition in the long run, we highly recommend getting the 24K Gold Collagen Eye Masks!