Meet Grace Yoon, Founder of Qi Alchemy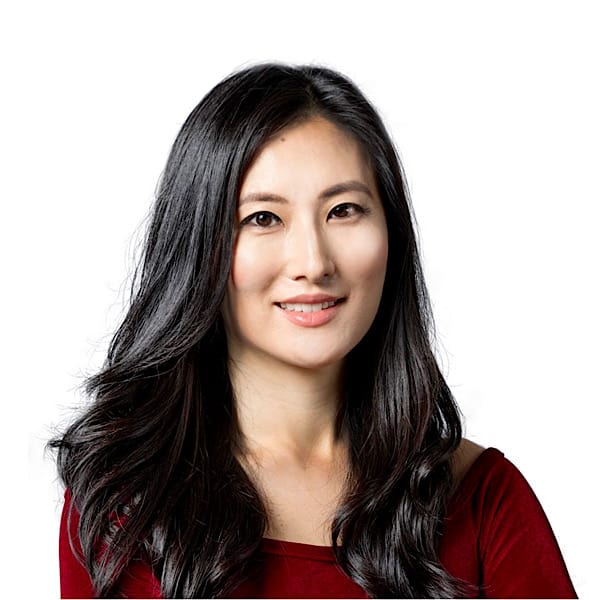 Meet Grace Yoon, Founder of Qi Alchemy
Happy AAPI Month! Each May, we recognize the generations of Asian and Pacific Islanders who have and continue to enrich American history. To keep the celebration going, we met with a handful of our AAPI founders to discuss their personal journeys, how their cultures influenced their brands, and the importance of representation in beauty.
From the rise of the Instagram baddie to the switch to 'no makeup' makeup looks, several practices made their impact on the American beauty scene in the 2010s, especially with the rise of TikTok. Though not a new industry, another that continues to grab attention in the U.S. is K-beauty. With centuries of research and development behind it, the Korean beauty industry is leaps ahead and has only grown in popularity since its first introduction to the West. Along with it comes a wellness category you may not have heard of yet, and one founder leading the way here is Grace Yoon.
Grace Yoon is a Korean-American herbalist, founder, and CEO of Korean wellness brand Qi Alchemy.
She was born and raised in Dallas, Texas. After her father was granted a government scholarship, Grace's family was able to immigrate from South Korea to the United States in the eighties. During that time, however, there weren't many job opportunities available to immigrants, so Grace's parents worked very hard to give her and her siblings a loving and modest life. 
"My dad did a lot of random jobs and, while he was in college, my mom worked as a florist at a local flower shop," She recalled. "Since he was bilingual, my parents also helped a lot of other Korean immigrant families establish themselves."
Helping to raise Grace were her maternal and paternal grandmothers - one an Eastern medicine practitioner and the other a farmer - who encouraged her to embrace both her cultures, ancient Korean herbalism, and a holistic lifestyle. She credits them both with inspiring her journey into a wellness-focused career, especially during her childhood. 
"When I was six years old, I had chronic health issues and was misprescribed several times," said Yoon. "It was a very stressful time for me and my family to navigate the American medical system."
The family's last resort was to seek help from her maternal grandmother and, through acupuncture, herbal adaptogens, and teas, Grace was eventually able to heal naturally. This experience made her realize the importance of health, nutrition, and growing her own plant medicine at an early age. Some of her earliest memories include running with her father or down a hill to help out in her paternal grandmother's community garden, a place she kept not only to grow the vegetables and herbs their family ate, but for all the Korean grandmothers in the neighborhood to gather and harvest together as well. 
Grace has always been curious about globalization. She also knew that she wanted to move to New York so, after graduating from an all-women's college in Massachusetts with a B.A. in International Relations and attending law school, she moved there with plans to become an international lawyer. She ended up working in several industries along the way, including wellness marketing.
"When I was living in New York, it was all about drinking, so I wanted to share these types of herbal blends that are active and all-natural with my friends," Grace recollected. "Whenever they would take the pearls, they would feel much better the next day."
Eventually, Yoon would spend half the year living in New York and the other half in Korea. One day, while visiting a South Korean herbal market, she had a thought that would completely change the course of her career. 
"It just dawned on me, 'Why aren't these [herbs] as accessible in the Western world?' So that's how Qi Alchemy started." 
Grace decided that the best way for her to bridge this gap was to take what she'd learned about herbalism, bring it back to the states, and pursue entrepreneurship. She quit her job, began working for start-ups, and carefully developed what would eventually become Qi Alchemy.
"My mission was to share ancient medicinal Korean wisdom with the modern world," Grace clarified.
"It's starting with our pearls, the Golden Moon, and the Burdock Root - these remedies that are very traditional - and going back to our ancestral roots because I really think that our ancestors knew what was best."
She continues, "They knew the effectiveness of plants that our modern world has forgotten. We're always wanting a quick fix, but not addressing the root cause of our well-being."
So what does qi (pronounced kEE) mean, and how did the name Qi Alchemy come about?
Yoon explained, "There's no American English word that translates but, in Asia, qi is the holistic balance of the internal life force that's within each of us. It's the foundation of Eastern medicine, while Alchemy is more of a Western transformation process [using] medieval chemistry to convert metals into gold or find a universal elixir. I wanted to bring this kind of East-West mixture together."
Essentially, by administering acupuncture at a very young age, Grace's grandmother had successfully regulated Grace's qi to heal her chronic health concerns. 
Qi Alchemy's herbal remedies contain powerful adaptogenic nutrients and antioxidants straight from local farmers in Korea. Fermented Korean red ginseng (also known as the 'Elixir of Life'), for example, produces strong anti-aging effects for the mind and body. The Vegan Full Moon Pearls and Onyx Ginseng Pearls are also great at reducing inflammation, fatigue, improving gut and skin health, and providing daily immunity and energy support. 
The Korean peninsula is surrounded by China and Japan, and was occupied by both world powers at different points in history. As a result, Korean culture is heavily influenced by Japanese and Chinese culture, even down to their wellness practices. Grace explains Korean wellness as the balance between the two. 
"We've had these two influences and [from that] pretty much created our own," she said. "If you look at how tea ceremonies are conducted in China, it's very elaborate with a lot of elements to it, and in Japan it's very simple and holistic. Korea is kind of the balance of those two."
The concept of qi is not only prominent in Korean and Chinese medicine and philosophy, but throughout all of Asia as well. Like clean beauty, it is centuries old and is about being conscious of our bodies as well as our environment. Qi Alchemy is among several of our brand partners that have committed to giving back by pledging one percent of their total annual sales to the preservation and restoration of nature. Yoon described the driving force behind the collaboration with 1% For The Planet . 
"I've always cared about sustainability in our environment and how I as an individual could be more conscious about it, so when a friend I really trust told me about 1% For The Planet, I looked into it and realized one of my favorite authentic brands, Patagonia, gives to this organization as well."
Qi Alchemy finally launched in 2020 and, like many other small businesses, it was hit by the global pandemic in unique ways. 
"I ran out of inventory in the middle of the pandemic, so I had to fly out to Korea to find a larger manufacturer," Grace revealed. "It was an adventure for sure, but I'm fortunate enough to know Eastern medicine doctors there who introduced me to some of their manufacturers."
Despite the naysayers and her hardships thus far, Grace is proud of herself for pressing forward and creating a much-needed space for Korean wellness in the U.S. market. She truly believes that, without her own grit, conviction, perseverance, and the help of her network, Qi Alchemy would not have grown as much as it has in just under two years. The wellness brand has already garnered over 15,000 Instagram followers, been featured in such publications as Coveteur and Vogue Magazine, and expanded its reach to customers in Canada, Australia, New Zealand, France, and the U.K.
"I hope there are more AAPI founders that come into the limelight in the future. I am very proud to be Asian-American and feel really grateful to share my heritage to other people from a wellness lens."
In the United States, a country where 3 in 5 people suffer from chronic inflammatory diseases, strokes, respiratory illnesses, heart disorders, cancers, obesity, and diabetes every year, it is extremely disheartening that this nation's people and medical professionals are still not taught about Eastern medicinal practices. Though the research has already been done, we are not advised to seek them out during appointments or routine check-ups, and preventative treatments are not commonly covered by our health insurance companies. Why is this, when more and more American people continue to die at an alarming rate compared to the rest of the world? Eastern medicine has not only worked for thousands of years, but is a way more affordable option. It is my opinion that educational and medical insurance reform is necessary to add alternative practices to medical school programs and coverage to insurance plans. K-wellness is not only a category worth keeping an eye on, but an investment that, if made early on, would allow us to stop these diseases in their tracks, live longer, healthier lives, and return to where healthcare began in a modern way.