Chebe Seed And The Benefits For Growing Longer, Stronger Hair
Chebe seed is a natural ingredient commonly used by women in Chad, Africa, to help strengthen your hair so it grows without breaking. This product can be beneficial to those who want to grow their hair, and substantially.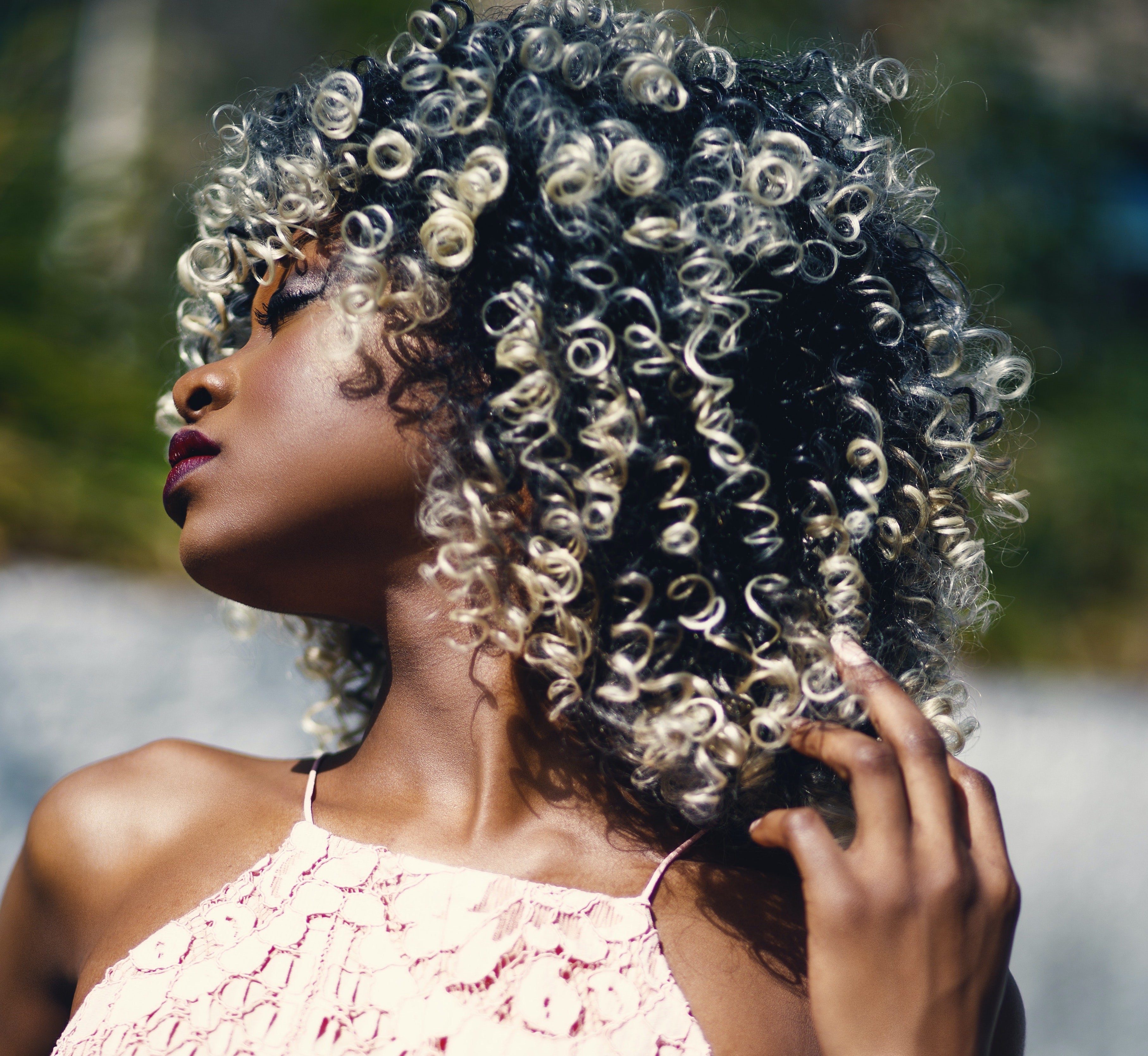 Chebe Seed And The Benefits For Growing 
Having long, shiny, and strong hair is what most people desire. Unfortunately, growing your hair can be a struggle, and sometimes when you achieve length, you find that it makes your hair weaker, frizzy, or brittle.
Curly hair is another challenge; growing your curly hair longer is difficult because curls are fragile. Your strands are more susceptible to drying out and breakage. When hair breaks, then it's far harder to maintain its growth. 
There are some variables that may play a factor that doesn't allow your hair to grow. Perhaps you dye it very often, which can contribute to dryness and breaking. Or it's possible you use a lot of damaging hair treatments or hot tools, which can give your hair more split ends than you'd like to see - and no growth.
Some people have genetics that allow the hair to grow long hair naturally (lucky!), and then others know how to practice good hair care. A good hair routine can help ensure that your hair stays healthy, strong, and grows long.
Chebe seed is a natural ingredient commonly used by women in Chad, Africa, to help strengthen your hair so it grows without breaking. This product can be beneficial to those who want to grow their hair, and substantially. 
What is Chebe Seed?
Chebe is derived from the croton zambesicus plant and is often combined with other natural ingredients to make lavender croton, which can be used as a hair mask. 
Chebe is a creation of the village women from Africa, Ethiopia, and Cameroon. They long ago discovered its protective properties for their hair. They use it to maintain their hair, prevent breakage, and grow. The powder is a mix of croton, mahleb seeds, clove, and acacia gum.
Benefits of Chebe Seed for Hair
Using chebe blended with water, oil, and other ingredients forms a barrier on your hair strands, protecting them from the elements. Your hair won't be disturbed by hot sun, dry temperatures, or other harmful materials and extreme climates.
The primary benefit when using chebe seed on your hair is its use to reconstruct and strengthen the bond and shaft of your hair strands. It supplies your hair with intense moisture and improves elasticity. 
Another benefit is that it nourishes and hydrates your follicles, so there is little to no breakage. When your hair is more moisturized and doesn't split, it can be detangled easier and more manageable, helping with length retention.
With these benefits, you can keep your hair strong and healthy, ensuring it will grow in length. The key to hair growth is keeping your hair protected and strong, and while chebe seed doesn't necessarily make your hair grow, it helps to maintain growth and length retention more easily with all of its protectant properties. And thicker and fuller hair can give the appearance of longer hair.
How to Use Chebe Seed for Hair
The chebe seed is typically broken down into a powder. You may notice that it smells a bit like it's been burned since the seeds are roasted before being ground as part of the process. 
Once it is broken down and ground up, it can be mixed with water, oils, and butters that you can apply to your hair as a mask. Some other hair products are made with chebe seeds, such as conditioners, gels, and treatments. 
However, you must be sure that the ingredient that you're using has genuine chebe seeds for your hair. Many sellers in the market claim to have chebe hair powders and oils, but upon closer inspection, their products have no chebe in them.
Our chebe products ensure all-natural ingredients. Consider our buttercream leave-in treatment or hair mask by Chadian founder Salwa Petersen to feel the difference in what chebe seeds can supply to your hair. 
To use the products, you should apply it to damp hair and put it directly on your strands. It's not like other masks or treatments that target the scalp or the roots; you want to ensure that your entire head is protected by chebe's benefits.
Who Benefits From Chebe Seed?
Depending on your goals when it comes to your hair, a variety of hair types can benefit from chebe products if you tend to have dryer hair or are more prone to breakage, using a leave-in treatment or hair mask once to twice a week is preferable.
Curly hair and other textured hair types can benefit from chebe-infused products. And don't believe that it only applies to the hair on your head; men can benefit from using beard oil infused with chebe seed and see dry or textured strands feel softer, shinier, and touchable.
If you tend to have fine hair strands, you may feel that it becomes a bit heavier when using chebe products. It can be challenging if your hair has a specific style; when using the chebe, you can risk getting it tangled in your style, and then it's hard to rinse out. If your hair is straight, don't let it sit on your hair for too long before rinsing.
Other hair types can leave the treatment or mask in the hair for days before washing it out. Ensure you check the directions on your chebe treatment product and follow them when using.
Using Chebe Helps Promote Hair Growth
Some helpful tips and things to know when starting to incorporate chebe into your hair routine:
The treatments and masks are messy, so wearing gloves and covering areas and clothes can be helpful when applying. But don't fret, Salwa Petersen offers a full range of easy, non-messy chebe infused products for the hair and your everyday needs.
A little goes a long way, so don't feel you must use a lot of product to make a difference in your hair.
Ensure you follow the directions on your product and don't apply the chebe to your scalp since it's meant for the rest of your hair and focuses on the strands.
You won't have any issues if you use your chebe product as instructed. Its benefits include softer, fuller hair with far less breakage and more moisture. 
The protective shield chebe seed products help promote hair growth with consistent use. There is no magic solution to ensuring your hair grows long and strong, but a good hair care routine and frequent use of chebe seed products can help make your hair thicker, softer, more full and eventually help it grow some inches.
By Angela Norman