Tierra & Lava
Turmeric + Vanilla Sunscreen SPF 15
Reef-safe, water and sweat resistant. Our natural sunscreen is simply 8 nurturing botanicals and 2 minerals that protect skin.
Reef-safe, water and sweat resistant. Our natural sunscreen is simply 8 nurturing botanicals and 2 minerals that protect skin. Blends easily resulting in long-lasting hydration and making it an excellent option as both a sunscreen and 'after sun' product.
The active ingredient mineral (Zinc Oxide and Titanium Dioxide) are the only two ingredients currently "generally recognized as safe and effective" in sunscreen by the US Food and Drug Administration (FDA). The non-nano Zinc Oxide means that the particles aren't small enough to penetrate your skin or bloodstream, making it safer for your body.
The FDA recommends using "Broad Spectrum" sunscreen so you will be protected from the two types of light that can harm your skin and cause cells to mutate into cancer: ultraviolet-A (UVA) rays can prematurely age skin, cause wrinkles and age spots, and ultraviolet-B (UVB) rays cause sunburn and skin inflammation. Broad spectrum offers more protection than a higher SPF since SPF currently only measures UVB, and very high SPFs decrease UVA protection. The Turmeric + Vanilla Sunscreen SPF 15 will protect you from 93% of UVB rays, and although UVA rays are currently not rated, this mineral based broad spectrum sunscreen offers protection from both UVA and UVB rays.
The ingredients that make a difference
How to use it
Morning & Night
Gently rub fingers in the balm and generously apply to both face and body. For optimal effectiveness, apply sunscreen at least every 2 hours and even more often if swimming or sweating in intense sun expose.
What people are saying
"This is my favorite sunscreen EVER, which is saying loads because as a surfer I have tried many sunscreens. I can apply this and be protected for more than 2 hours. Plus it smells great and feels like it moisturizes my skin even in the ocean"
Complete your routine
Before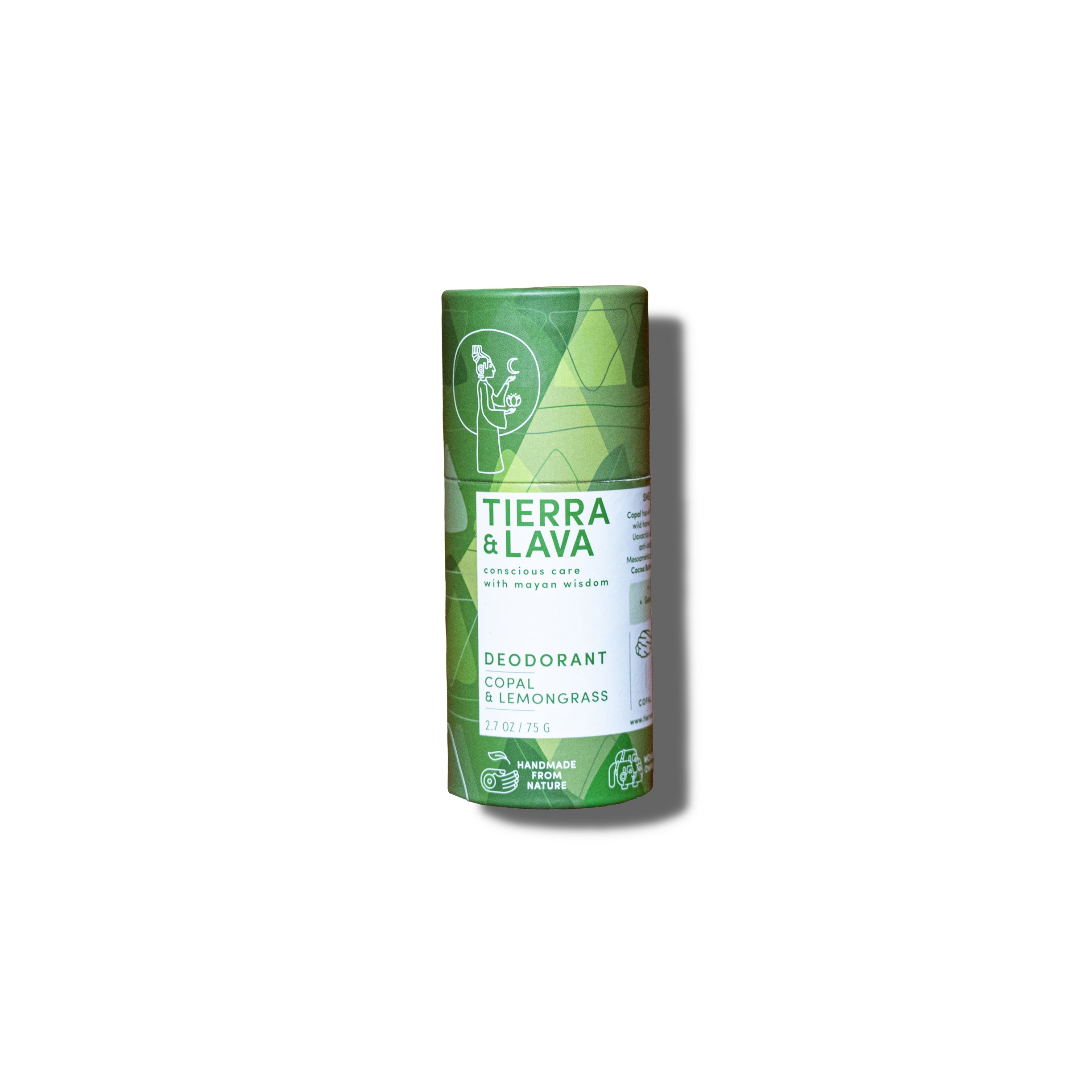 Tierra & Lava
Copal & Lemongrass Deodorant
After
Honey Girl Organics
After Sun Face & Body Lotion
Jazmin's Tip
"This is the perfect travel companion when I know I need something easy, that won't spill and doesn't leave a weird residue or make me look shiny, but still protected. Smells amazing too!"
Why Shop At PWB?
1. Product Safety
We will never carry a product formulated with any ingredient that has either been a known, or ever suspected, toxin to human health or the health of the environment.
2. Sustainable + Ethical
We ensure all labor used by our brands is fair trade and performed ethically in the sourcing of all ingredients and raw materials. We value brands that source as locally as possible, as well as from their natural habitats, for the best quality product.
3. Inclusive + Diverse
More than 50% of the brands offered at PWB are founded and led by BIPOC humans. We also believe in pricing diversity, so there is something for all budgets and lifestyles.
4. Product Performance
When all is said and done, we know even the highest quality products can fall short. Which is why we make sure every product we discover delivers on performance as well. Just because something feels nice isn't enough-it needs to work as well.