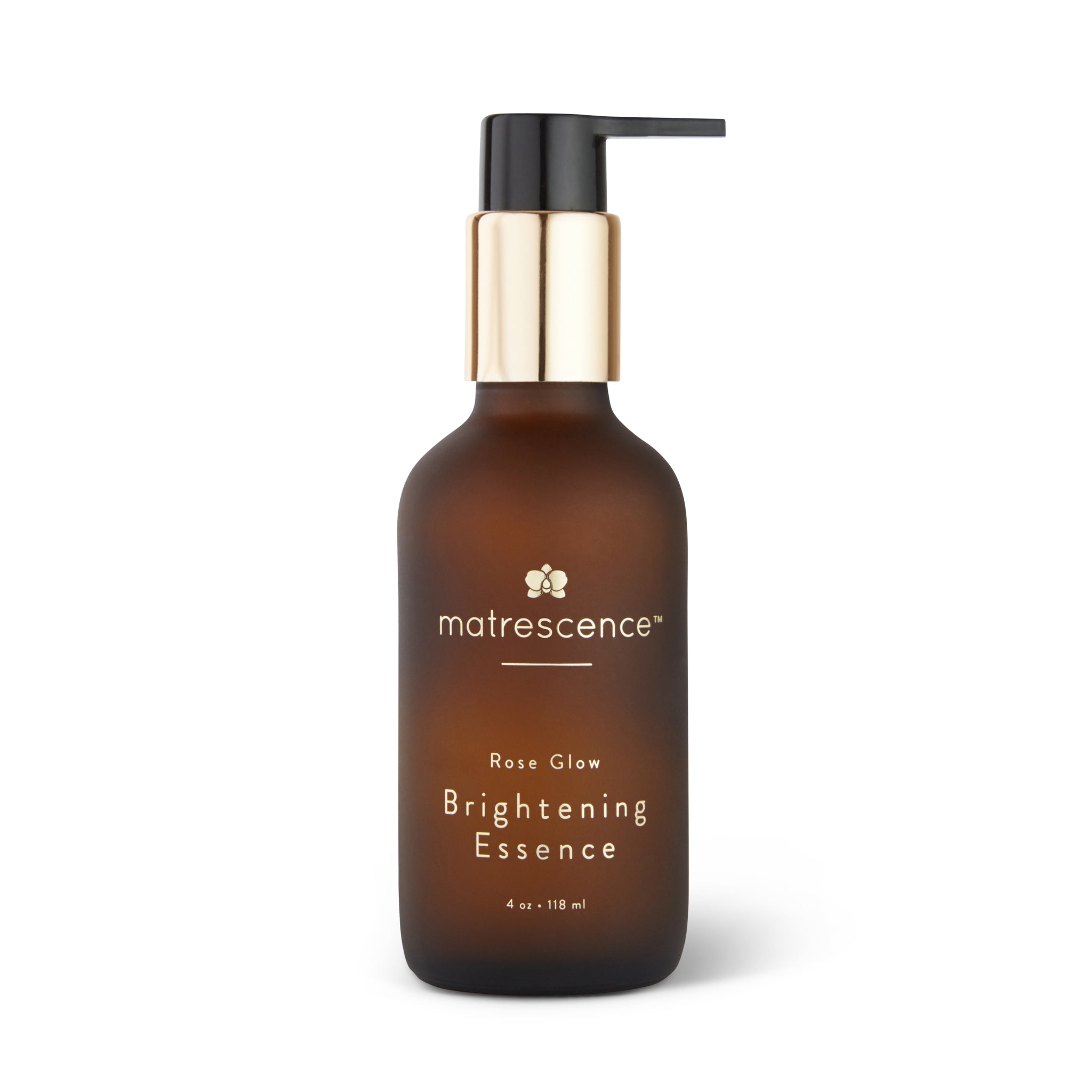 Matrescence Skin
Rose Glow Brightening Essence
A refining skin brightener that boosts your natural glow.
A refining skin brightener that boosts your natural glow.
Our Rose Glow Brightening Essence is a great choice to reduce areas of hyperpigmentation and help brighten a dull, uneven complexion. The concentrated essence, one part serum and one part toner, provides gentle exfoliation that effortlessly dissolves impurities and dead skin for a vibrant, healthier glow.

Good for: dull, distressed, dehydrated, inflamed, hormonal skin
Highlights:

Heals and soothes inflammation

Energizes and refines texture

Calms sensitive and irritated skin

Reduces redness and blotchiness
Made for Pregnancy & Beyond
The ingredients that make a difference
Jazmin's Tip
"I absolutely love this essence. The effect is nearly immediate and my pores appear so much smaller when I use it."
Why Shop At PWB?
1. Product Safety
We will never carry a product formulated with any ingredient that has either been a known, or ever suspected, toxin to human health or the health of the environment.
2. Sustainable + Ethical
We ensure all labor used by our brands is fair trade and performed ethically in the sourcing of all ingredients and raw materials. We value brands that source as locally as possible, as well as from their natural habitats, for the best quality product.
3. Inclusive + Diverse
More than 50% of the brands offered at PWB are founded and led by BIPOC humans. We also believe in pricing diversity, so there is something for all budgets and lifestyles.
4. Product Performance
When all is said and done, we know even the highest quality products can fall short. Which is why we make sure every product we discover delivers on performance as well. Just because something feels nice isn't enough-it needs to work as well.