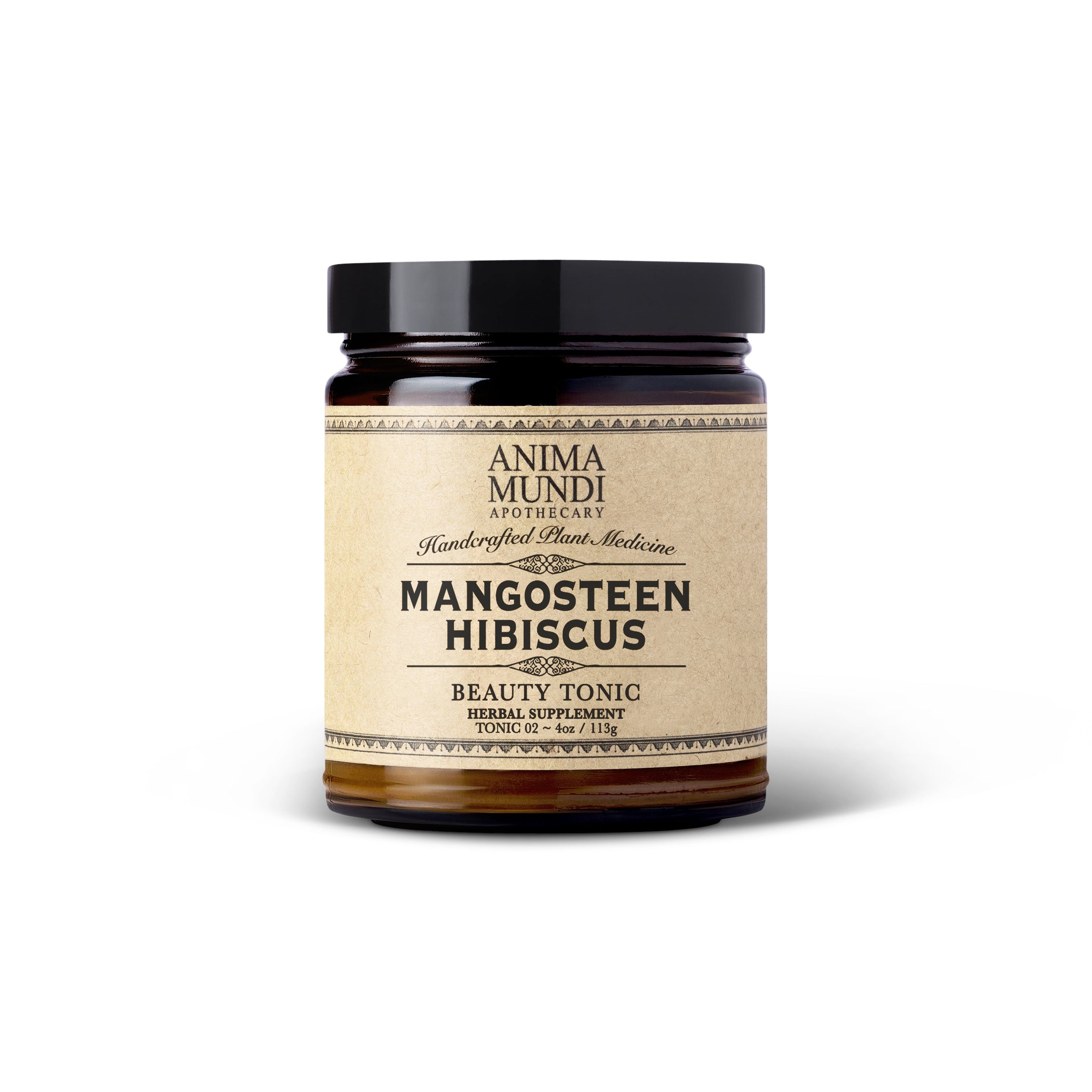 Anima Mundi
Mangosteen Hibiscus: Organic Vitamin C
Mangosteen and Hibiscus work together to boost immune system, support skin health and nourishes the nervous system
Both Mangosteen and Hibiscus have been used since ancient times within the rainforest as a staple superfood amongst Indigenous people. This raw and certified organic Mangosteen powder, which includes the rind (pericarp), is a natural source of antioxidants and Vitamin C, with many compounds known to keep inflammation at bay along with many more benefits.  
Both the fruit and peel have a mega load of minerals and phytonutrients scientifically studied to fight cancer, kidney problems, and viral diseases. The peel in particular contains some of the highest Vitamin C sources known on the planet, which is tied to help keep a strong immunity while being deeply nourishing to the blood and gut. 

Main Actions:
+ Support a healthy immune response
+ May reduce fatigue
+ Support cardiovascular health
+ Support skin health
+ Support healthy circulation
+ Support the body's ability to fight infections
+ Nourishing the brain & nervous system
+ Support a healthy inflammation response
Vitamin C
Vitamin C is required for the synthesis of collagen, a protein that the body uses to grow skin, cartilage, tendons, ligaments, and blood vessels. This strengthening effect is what causes the body to ward off the common cold, flu, and other viral diseases. Vitamin C is critical for not only healing wounds, but repairing bones and teeth as well.  
For hundreds of years, the people of Southeast Asia and South America have traditionally used the Mangosteen, especially the rind, to possibly support the body's ability to ward off infections and low immunity due to its high vitamin C content. 
The ingredients that make a difference
MANGOSTEEN
Mangosteen possesses strong antioxidant, anti-cancer, anti-inflammatory, anti-allergic, anti-microbial, and anti-malarial properties
HIBISCUS
Hibiscus helps boost the immune system and may help to prevent cell damage caused by free radicals in the body.
Full Ingredients List
Mangosteen peel powder*, Mangosteen Fruit powder*, Hibiscus flower powder* *Organic Handcrafted Mangosteen Peel sourced from Brazil (or Thailand depending on Season), and Hibiscus Flowers from Costa Rica (or other parts of Central America depending on Season).
How to use it
Morning & Night
Add 1/2-1tsp to your favorite beverage including tea, smoothies, or Golden Milk. You can find it in this delicious cocktail, as well as in our Happy Belly Kit for added digestive benefits.
Adriana's Tip
I recommend everyone listen to their body intuitively; follow the dosage that resonates the most with you.
Complete your routine
Before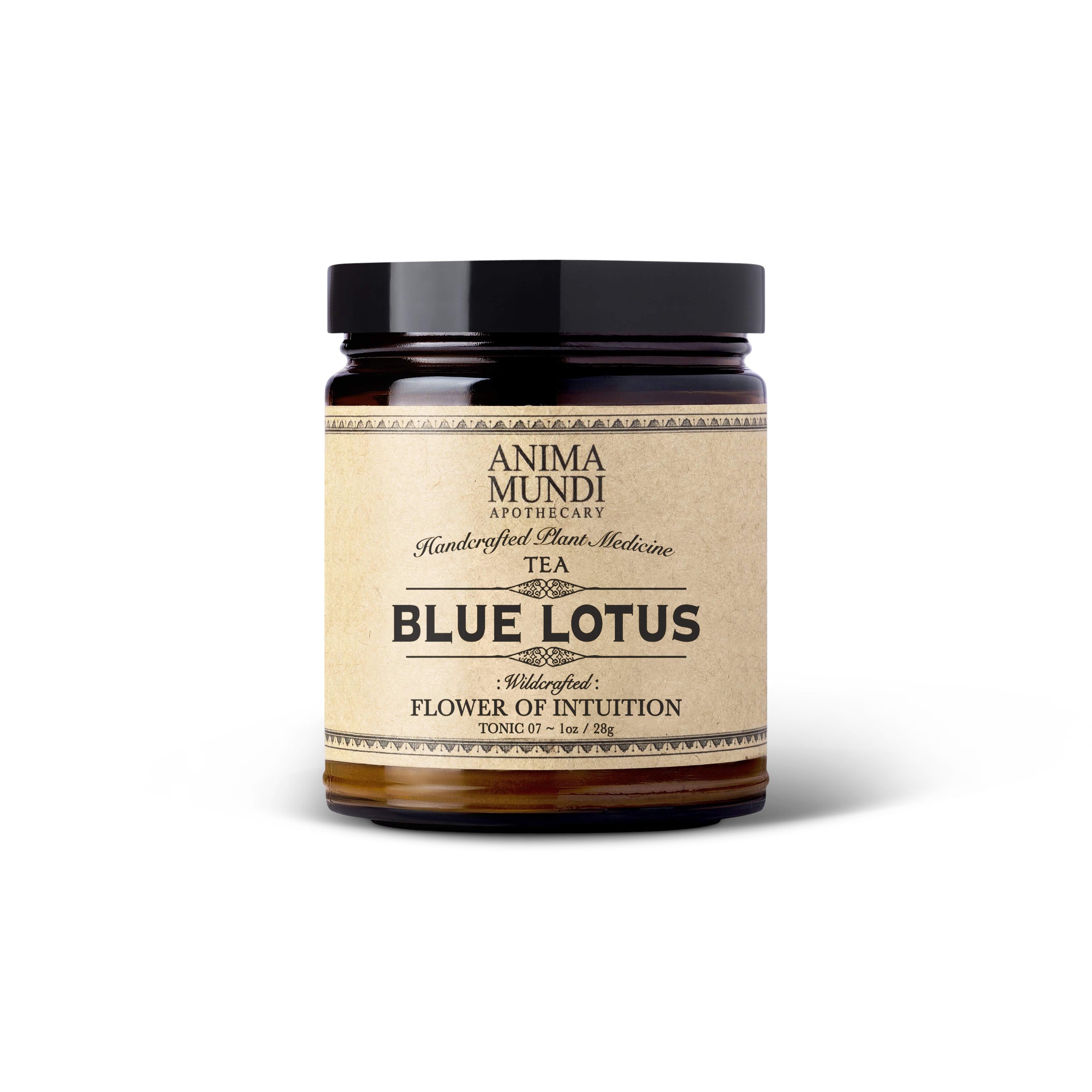 Anima Mundi
Blue Lotus: Flower of Intuition Tea
After
Jazmin's Tips
"I love to add this to my smoothies or take by the spoon food directly. I love the taste!"
Why Shop At PWB?
1. Product Safety
We will never carry a product formulated with any ingredient that has either been a known, or ever suspected, toxin to human health or the health of the environment.
2. Sustainable + Ethical
We ensure all labor used by our brands is fair trade and performed ethically in the sourcing of all ingredients and raw materials. We value brands that source as locally as possible, as well as from their natural habitats, for the best quality product.
3. Inclusive + Diverse
More than 50% of the brands offered at PWB are founded and led by BIPOC humans. We also believe in pricing diversity, so there is something for all budgets and lifestyles.
4. Product Performance
When all is said and done, we know even the highest quality products can fall short. Which is why we make sure every product we discover delivers on performance as well. Just because something feels nice isn't enough-it needs to work as well.