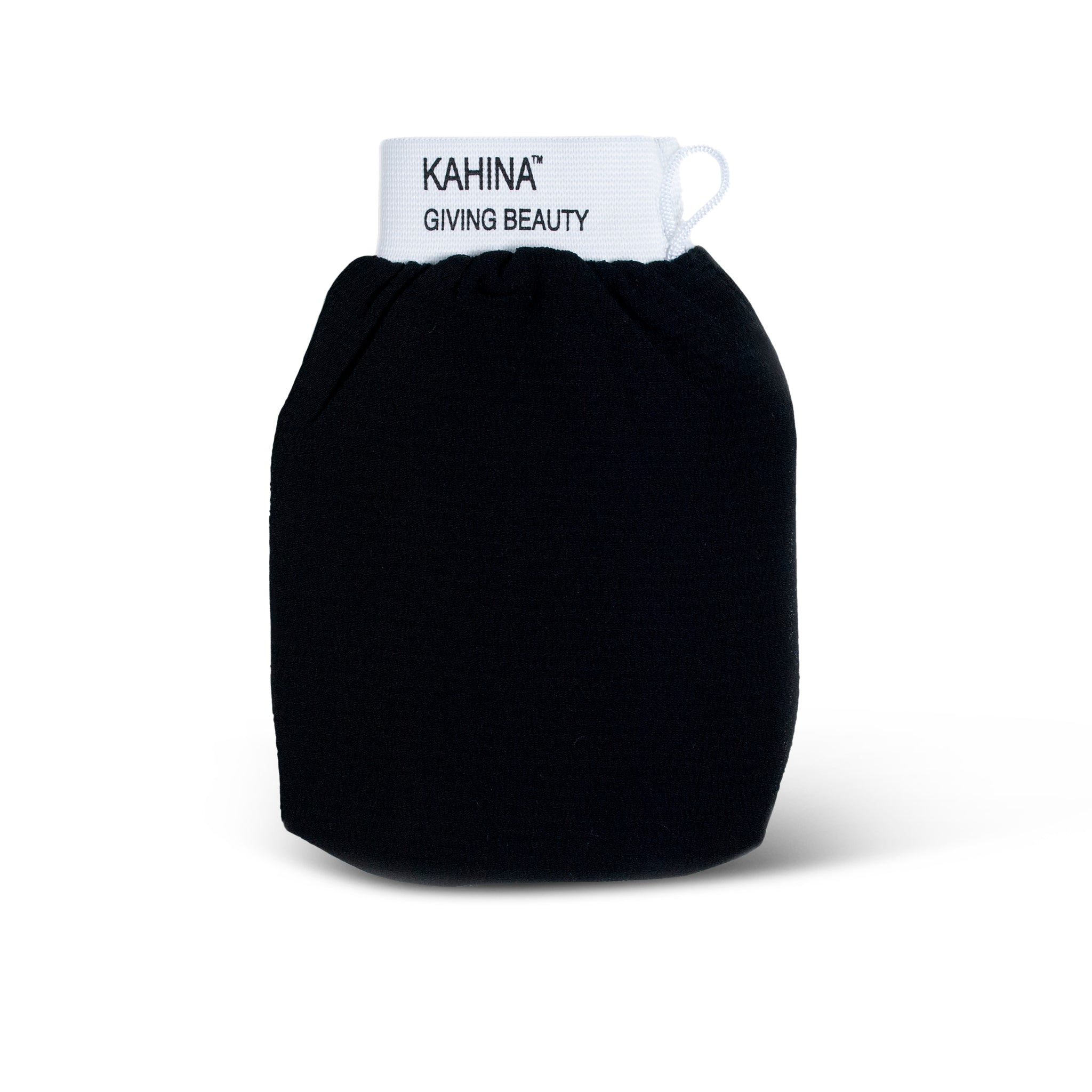 Kahina Giving Beauty
Kessa Mitt
Inspired by Moroccan Hammam's; exfoliates from neck to toes
The Kessa Mitt from Morocco's storied Hammams gently, but thoroughly, exfoliates from neck to toes. It's the perfect companion to the Kahina Moroccan Beldi Soap for the softest, smoothest skin. A small loop makes it easy to hang to dry.
The Moroccan Beldi Soap may be used for simple cleansing as a deliciously scented soap replacement.
The ingredients that make a difference
RAYON
Rayon with elastic wrist band.
How to use it
Morning & Night
Allow your pores to open with hot water and steam. If you don't happen to have a steam room or sauna, we recommend heating the shower before entering to allow steam to rise, or soaking skin in the tub before applying to soften. Then, apply Beldi Soap liberally to cover the body, working into a slight lather, and allow it to penetrate your skin for 3 to 10 minutes.
Katherine's Tips
After rinsing, scrub the skin heavily in a circular motion with the Kessa exfoliating Mitt. Multitask by applying a hair mask and/or our Antioxidant Mask to face while you wait for the Beldi Soap to penetrate.
Complete your routine
Before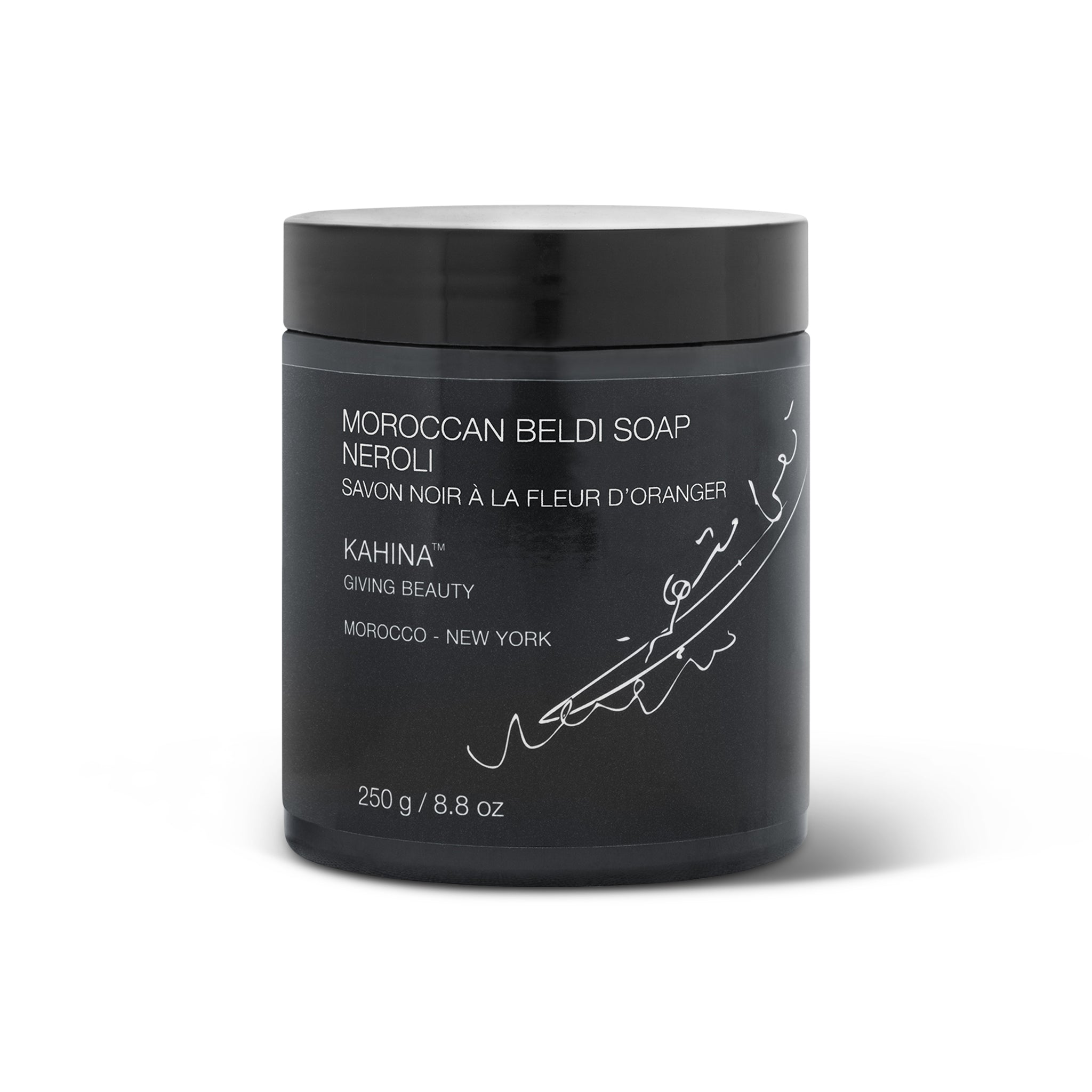 Kahina Giving Beauty
Moroccan Beldi Soap with Neroli
After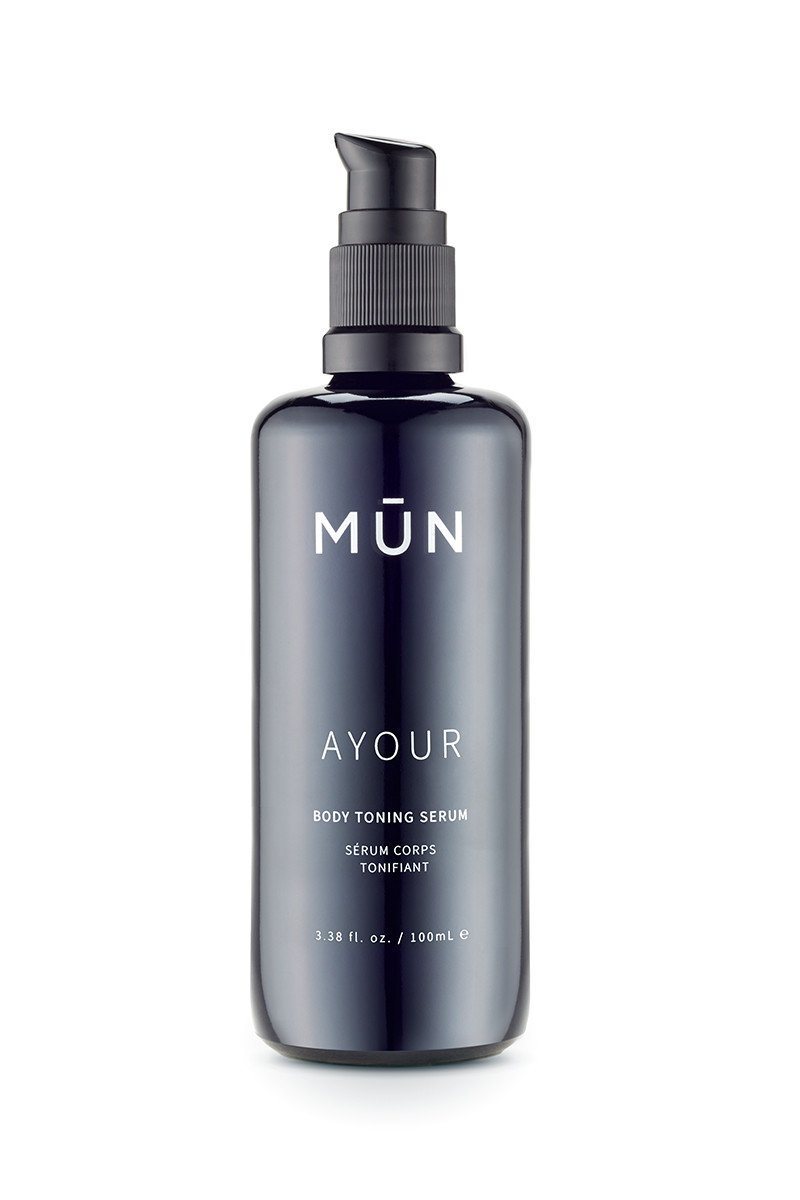 MŪN
Ayour Body Toning Serum
Jazmin's Tip's
"Don't use this if you hate luxuriously smooth baby soft skin."
Why Shop At PWB?
1. Product Safety
We will never carry a product formulated with any ingredient that has either been a known, or ever suspected, toxin to human health or the health of the environment.
2. Sustainable + Ethical
We ensure all labor used by our brands is fair trade and performed ethically in the sourcing of all ingredients and raw materials. We value brands that source as locally as possible, as well as from their natural habitats, for the best quality product.
3. Inclusive + Diverse
More than 50% of the brands offered at PWB are founded and led by BIPOC humans. We also believe in pricing diversity, so there is something for all budgets and lifestyles.
4. Product Performance
When all is said and done, we know even the highest quality products can fall short. Which is why we make sure every product we discover delivers on performance as well. Just because something feels nice isn't enough-it needs to work as well.