Naturally London
Hydrating Cuticle Oil
ALLURE'S BEST OF BEAUTY 2021 AWARD WINNER: Heal and soften dry cuticles, promote healthy nails.
Hydrating Cuticle Oil 
ALLURE'S BEST OF BEAUTY 2021 AWARD WINNER
Heal and soften dry cuticles, promote healthy nails, and nourish your skin with our cuticle oil in an easy-to-use pen.
Gently exfoliate your cuticles and soften them with our Hydrating Cuticle Oil. We paired hydration and moisturization in this gel-like blend to heal and promote healthy nails.
Utilizes antioxidant-rich ingredients like Vitamin E and non-irritating Willow Bark that gently exfoliates your skin and nails.
Scent: Lavender
Color: Light yellow
Texture: Gel-like oil
Made in the USA
This product is vegan, free of synthetic dyes and fragrances, mica-free, cruelty-free, mineral-oil-free, paraben-free, and formaldehyde-free. This product is not intended to diagnose, treat, cure, or prevent any disease.
The ingredients that make a difference
How to use it
Morning & Night
Twist bottom of pen and brush oil over entire cuticle area. Apply to clean nails and cuticles. Turn the bottom of the applicator clock-wise until the formula is visible through the base of the bristles. You may need to turn it 10+ times on your first use.
Chrissy's Tips
For subsequent uses, turn once or as needed
Complete your routine
Before
After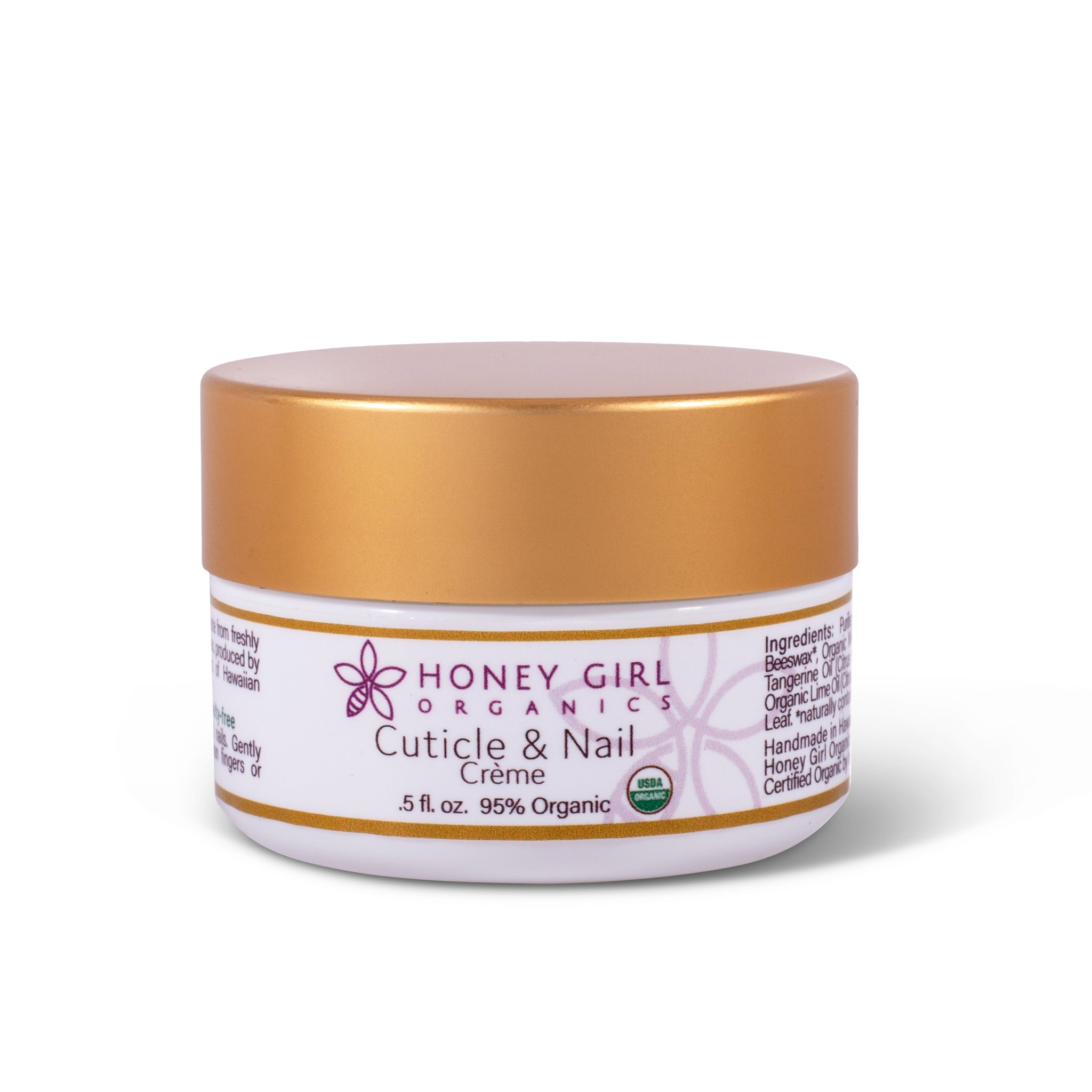 Honey Girl Organics
Cuticle & Nail Cream
Jazmin's Tips
"Great to keep in your bag for on the go and on the nightstand before bed."
Why Shop At PWB?
1. Product Safety
We will never carry a product formulated with any ingredient that has either been a known, or ever suspected, toxin to human health or the health of the environment.
2. Sustainable + Ethical
We ensure all labor used by our brands is fair trade and performed ethically in the sourcing of all ingredients and raw materials. We value brands that source as locally as possible, as well as from their natural habitats, for the best quality product.
3. Inclusive + Diverse
More than 50% of the brands offered at PWB are founded and led by BIPOC humans. We also believe in pricing diversity, so there is something for all budgets and lifestyles.
4. Product Performance
When all is said and done, we know even the highest quality products can fall short. Which is why we make sure every product we discover delivers on performance as well. Just because something feels nice isn't enough-it needs to work as well.