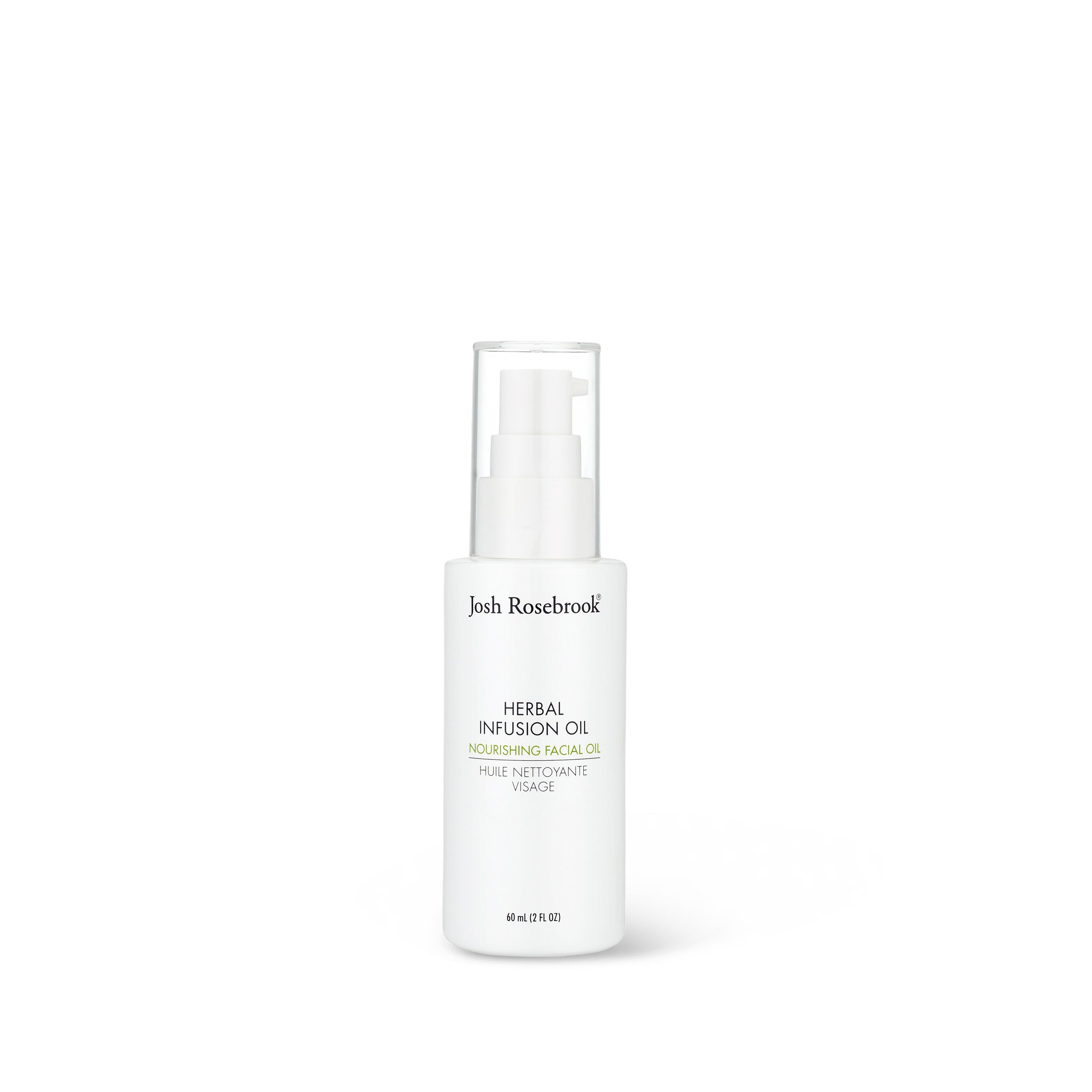 Josh Rosebrook
Herbal Infusion Oil
The ultimate nutrient-dense facial oil for skin nourishment, protection, and repair
Herbal Infusion Oil is the ultimate nutrient-dense facial oil for skin nourishment, protection, and repair. Formulated with fresh, in-house-made plant extracts and soothing, skin-balancing organic oils, Herbal Infusion Oil is designed to replenish the skin barrier, improve skin function, and restore luminosity.
The dynamic balance of fatty-acid-rich plant oils is designed to mimic the structure of the body's own sebum and help accelerate skin healing and rejuvenation. The active anti-inflammatory and antioxidant-rich herbs work to nourish and protect the skin while helping to slow skin decline and minimize signs of aging skin. This effective facial oil treatment can also be used to effortlessly remove makeup without any sting or irritation in the eye area.
This light, unique formula works by releasing vital plant activity through anti-inflammatory, antioxidant, antimicrobial, and antibacterial agents. It helps to balance oil production, clear dirt, toxins, and imbalanced oil and effectively firm, brighten, and moisturize skin.
For all skin types - oily, combination, normal, and dry. Suitable for dehydrated, sensitive, acne, rosacea, and eczema conditions.
60 ml. glass jar
The ingredients that make a difference
Jazmin's Tip's
"Only a tiny bit is needed to keep my skin feeling balanced."
Why Shop At PWB?
1. Product Safety
We will never carry a product formulated with any ingredient that has either been a known, or ever suspected, toxin to human health or the health of the environment.
2. Sustainable + Ethical
We ensure all labor used by our brands is fair trade and performed ethically in the sourcing of all ingredients and raw materials. We value brands that source as locally as possible, as well as from their natural habitats, for the best quality product.
3. Inclusive + Diverse
More than 50% of the brands offered at PWB are founded and led by BIPOC humans. We also believe in pricing diversity, so there is something for all budgets and lifestyles.
4. Product Performance
When all is said and done, we know even the highest quality products can fall short. Which is why we make sure every product we discover delivers on performance as well. Just because something feels nice isn't enough-it needs to work as well.