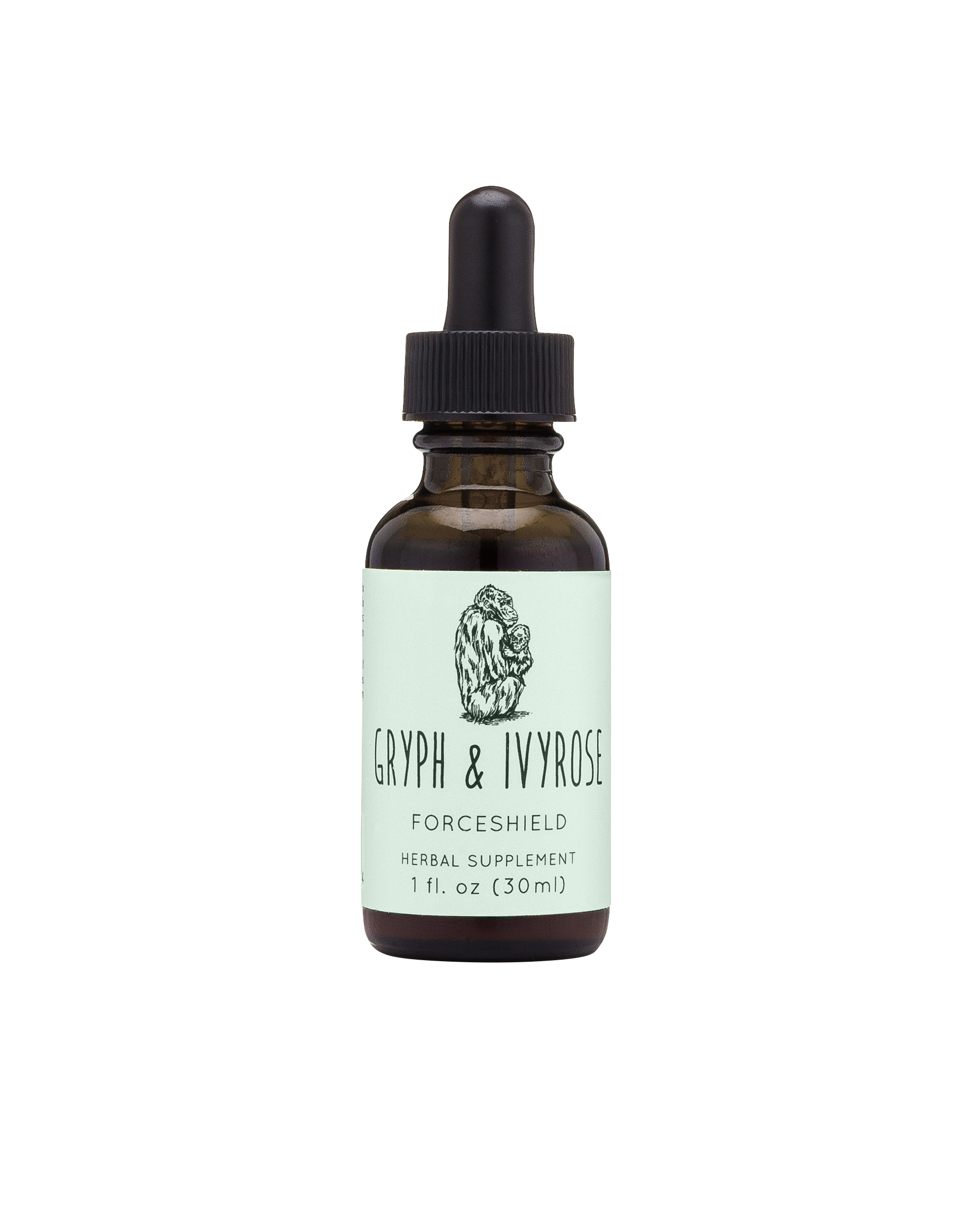 Gryph & Ivyrose
Forceshield Immunity Support
Supports a healthy immune system in children.
When our little ones get sick, all systems go awry. Forceshield Immunity Support uses citrus peel, organic astragalus, chrysanthemum flower, and three other masterfully-curated botanicals to support a healthy immune system in children age 2+ 

Supports a healthy immune system in children*
Master-crafted with 30 years of clinical experience
Pediatrician and Acupuncturist recommended
Made in small batches in the USA

When your little one isn't feeling well, all you want is to offer them relief as quickly and as safely as possible.  Inspired by herbal and integrative health products, this product was born. It was crafted to develop daily rituals for preventative and ongoing health; each modern formulation is steeped in thousands of years of traditional Chinese medicine and Ayurvedic traditions.
Forceshield Immunity Support is a modification of the very ancient formula, Jade Windscreen.  Due to the developing nature of children, the three standard ingredients of Jade Windscreen have been joined with Chinese yam and Citrus peel to support digestion in young children. Forceshield is a complete immune support herbal supplement that is appropriate for both short- and long-term use in healthy children.

You may also like to prepare a bath for your child to help further comfort and soothe by using the Baby Bath Tea at night before bedtime.
Can be used on adults as well, however, may not be suitable if pregnant or nursing. Always consult your physician prior to using Forceshield.
Herb strength ratio: 1:2
The ingredients that make a difference
How to use it
Morning & Night
Mix with water or non-citrus juice. Take 2x-3x per day. 2-4yrs: 10 drops; 4-8yrs: 15 drops; 8-12 yrs: 30 drops; 12yrs+: 45 drops. Can be taken directly, in water, or non-citrus juices. (1 dropper =30 drops)
Karolina's Tips
Great for adults, too, when used in larger dosages.
Complete your routine
Before
After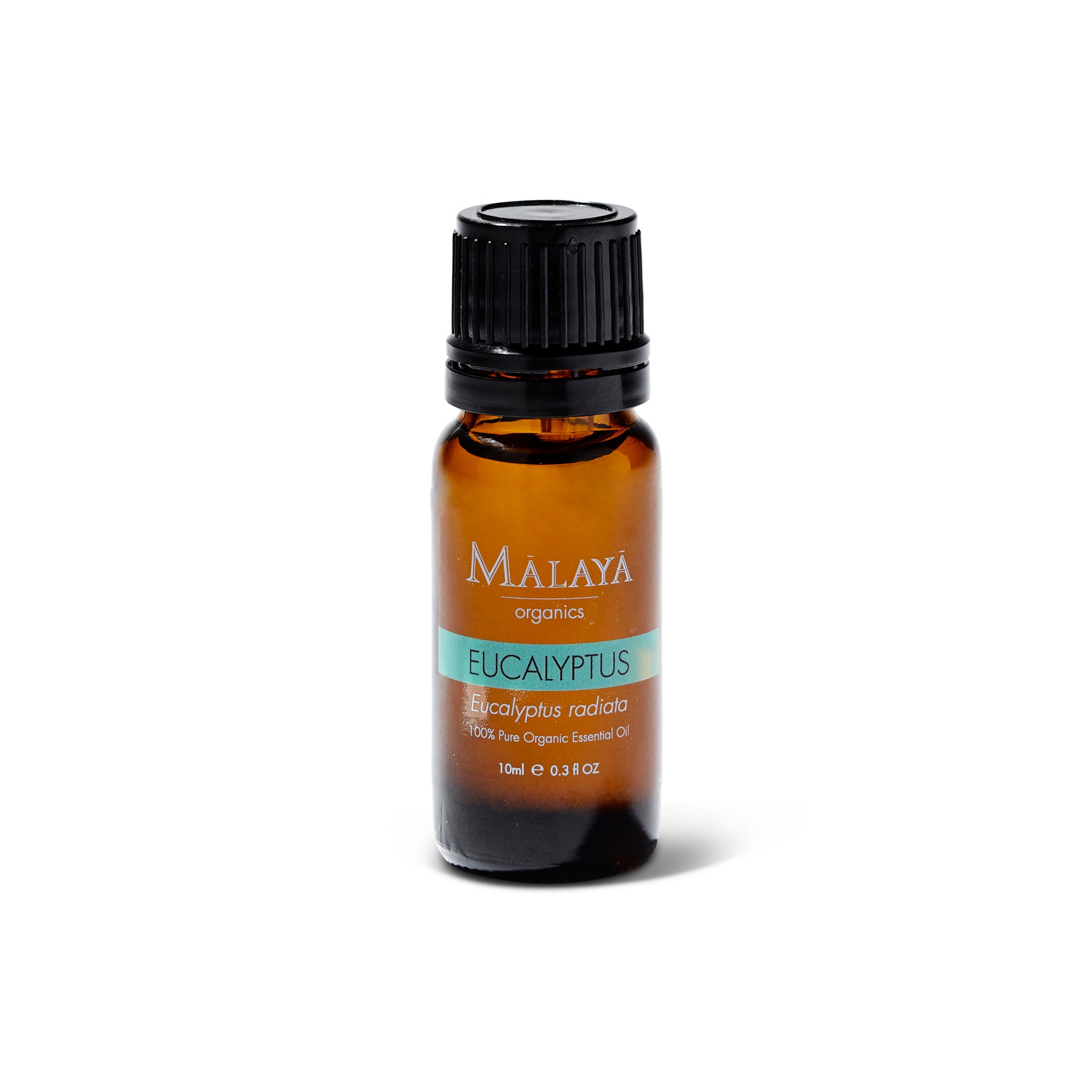 Malaya Organics
Eucalyptus Essential Oil
Jazmin's Tip's
"Use year-round, but especially during flu season."
Why Shop At PWB?
1. Product Safety
We will never carry a product formulated with any ingredient that has either been a known, or ever suspected, toxin to human health or the health of the environment.
2. Sustainable + Ethical
We ensure all labor used by our brands is fair trade and performed ethically in the sourcing of all ingredients and raw materials. We value brands that source as locally as possible, as well as from their natural habitats, for the best quality product.
3. Inclusive + Diverse
More than 50% of the brands offered at PWB are founded and led by BIPOC humans. We also believe in pricing diversity, so there is something for all budgets and lifestyles.
4. Product Performance
When all is said and done, we know even the highest quality products can fall short. Which is why we make sure every product we discover delivers on performance as well. Just because something feels nice isn't enough-it needs to work as well.