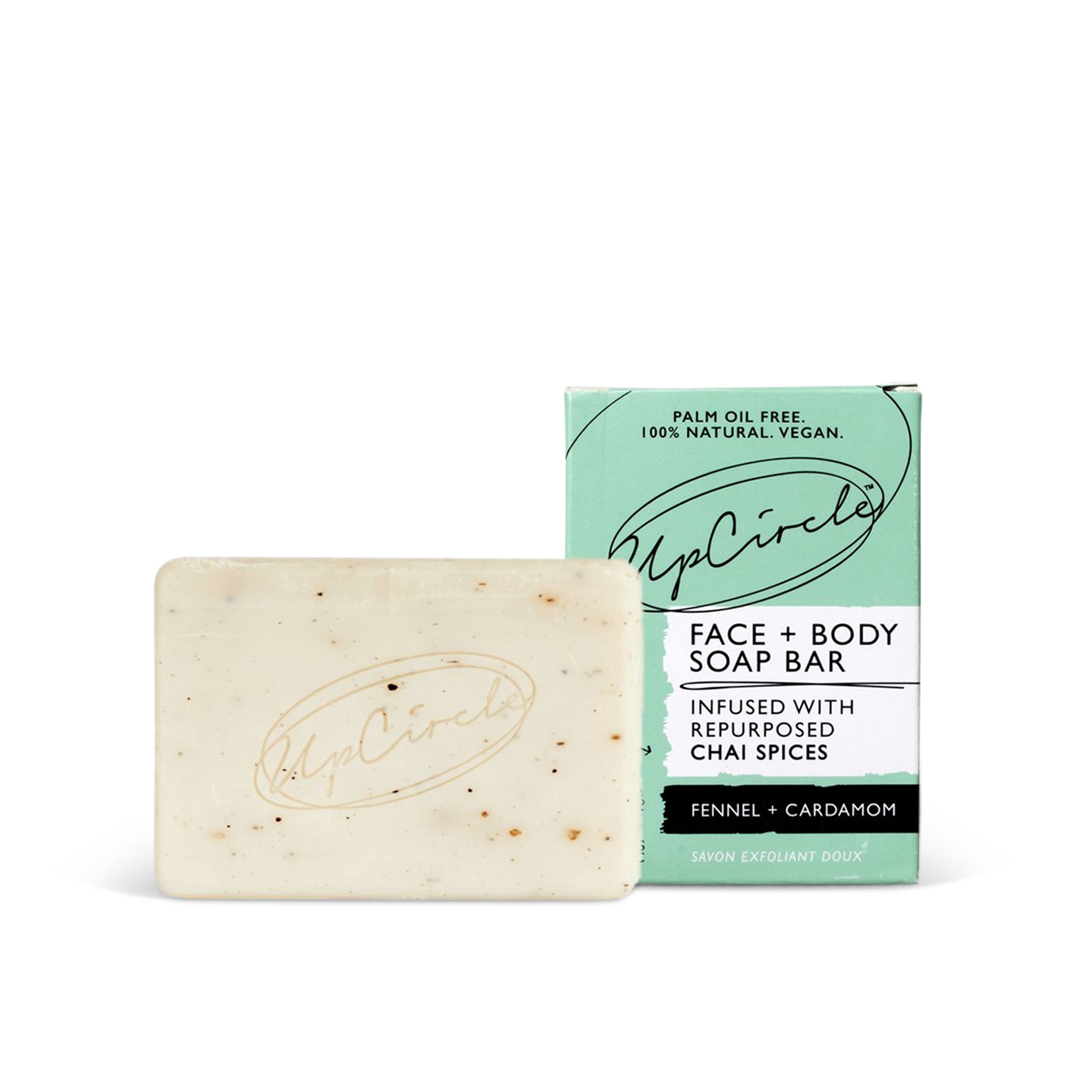 UpCircle
Fennel + Cardamom Chai Soap
Gently exfoliating natural soap to cleanse and moisturize.
FENNEL + CARDAMOM CHAI SOAP BAR 100G
Gently exfoliating natural soap to cleanse and moisturize
Green clay draws toxins from pores, helping combat acne & breakouts
Shea butter leaves skin hydrated and smooth
Created with residual Chai spices, used to create Chai syrup
100% natural, palm oil free, vegan & cruelty-free
Gently exfoliating soap to cleanse and moisturize. Green clay draws toxins from pores, helping combat acne and breakouts, whilst Shea butter leaves skin hydrated and smooth.
MINIMIZE BREAKOUTS WITH SUPERFINE GREEN CLAY
This soap is infused with premium superfine green clay sourced from the hills of Sardinia. Considered the Queen of Clays with a 97% Montmorillonite concentration, it draws out impurities and minimizes the appearance of pores. It is also excellent for reducing inflammation and acne.
SOOTHE AND NOURISH THE SKIN WITH RAW SHEA BUTTER
A skin superfood extracted from the seed of the African Karite tree, Shea butter is naturally high in Vitamins A, E, and essential fatty acids. This soap is blended with unrefined, raw Shea butter to provide intense moisture to the skin.
Reused, repurposed, reloved: This soap is made with residual Chai spices used to create Henny & Joe's Chai syrup.
Fennel & Cardamom Chai Soap is suitable for use on the body and face. We recommend following with a toner and moisturizer after use.
100% Certified Natural, vegan, palm oil-free, sustainable and cruelty-free.
The ingredients that make a difference
How to use it
Morning & Night
Add water and gently massage skin in a circular motion.
Anna's Tips
Wonderful for both the face and body
Complete your routine
Before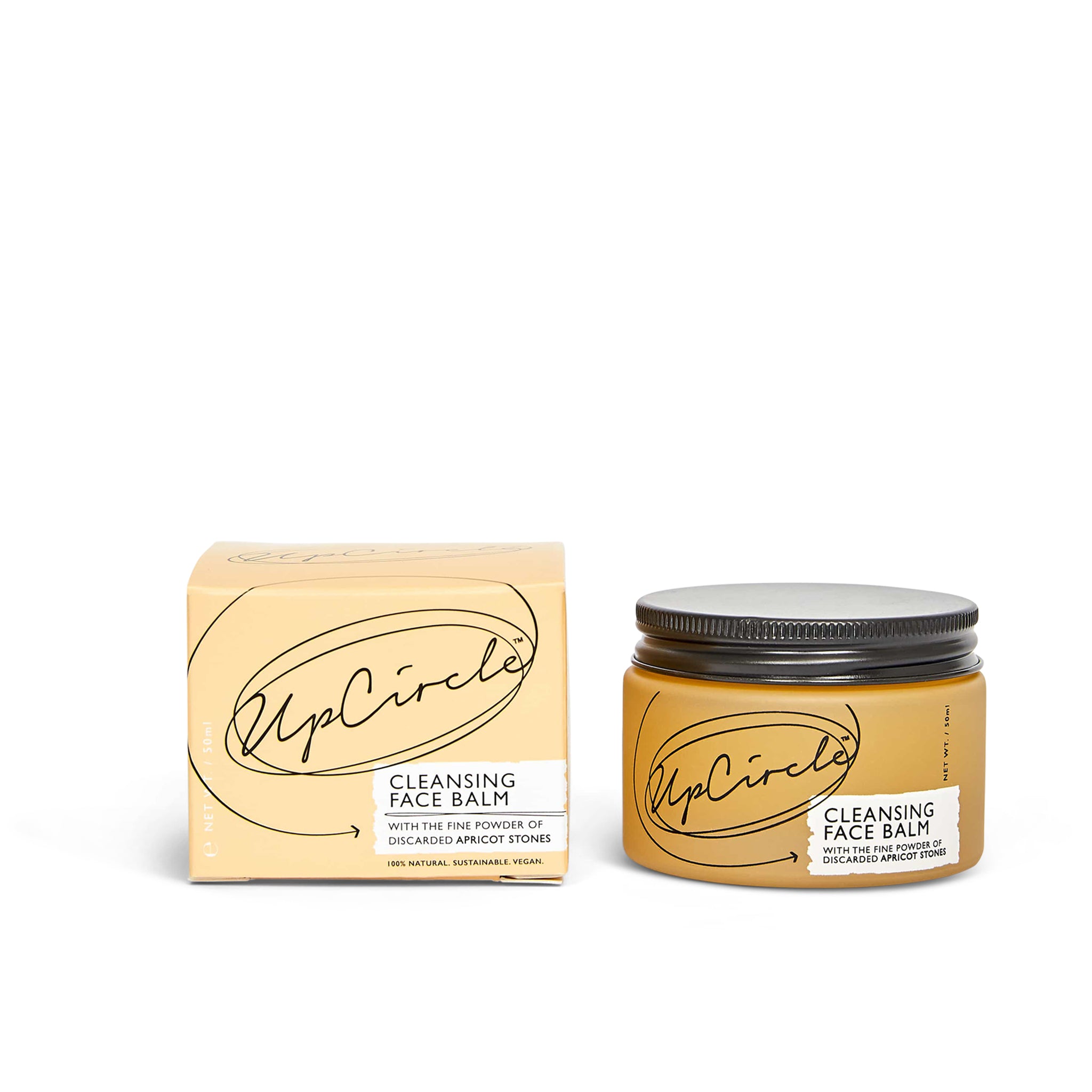 After
UpCircle
Coffee Face Scrub Herbal Blend
Jazmin's Tip's
"Perfect for acne-prone skin that is also sensitive."
Why Shop At PWB?
1. Product Safety
We will never carry a product formulated with any ingredient that has either been a known, or ever suspected, toxin to human health or the health of the environment.
2. Sustainable + Ethical
We ensure all labor used by our brands is fair trade and performed ethically in the sourcing of all ingredients and raw materials. We value brands that source as locally as possible, as well as from their natural habitats, for the best quality product.
3. Inclusive + Diverse
More than 50% of the brands offered at PWB are founded and led by BIPOC humans. We also believe in pricing diversity, so there is something for all budgets and lifestyles.
4. Product Performance
When all is said and done, we know even the highest quality products can fall short. Which is why we make sure every product we discover delivers on performance as well. Just because something feels nice isn't enough-it needs to work as well.