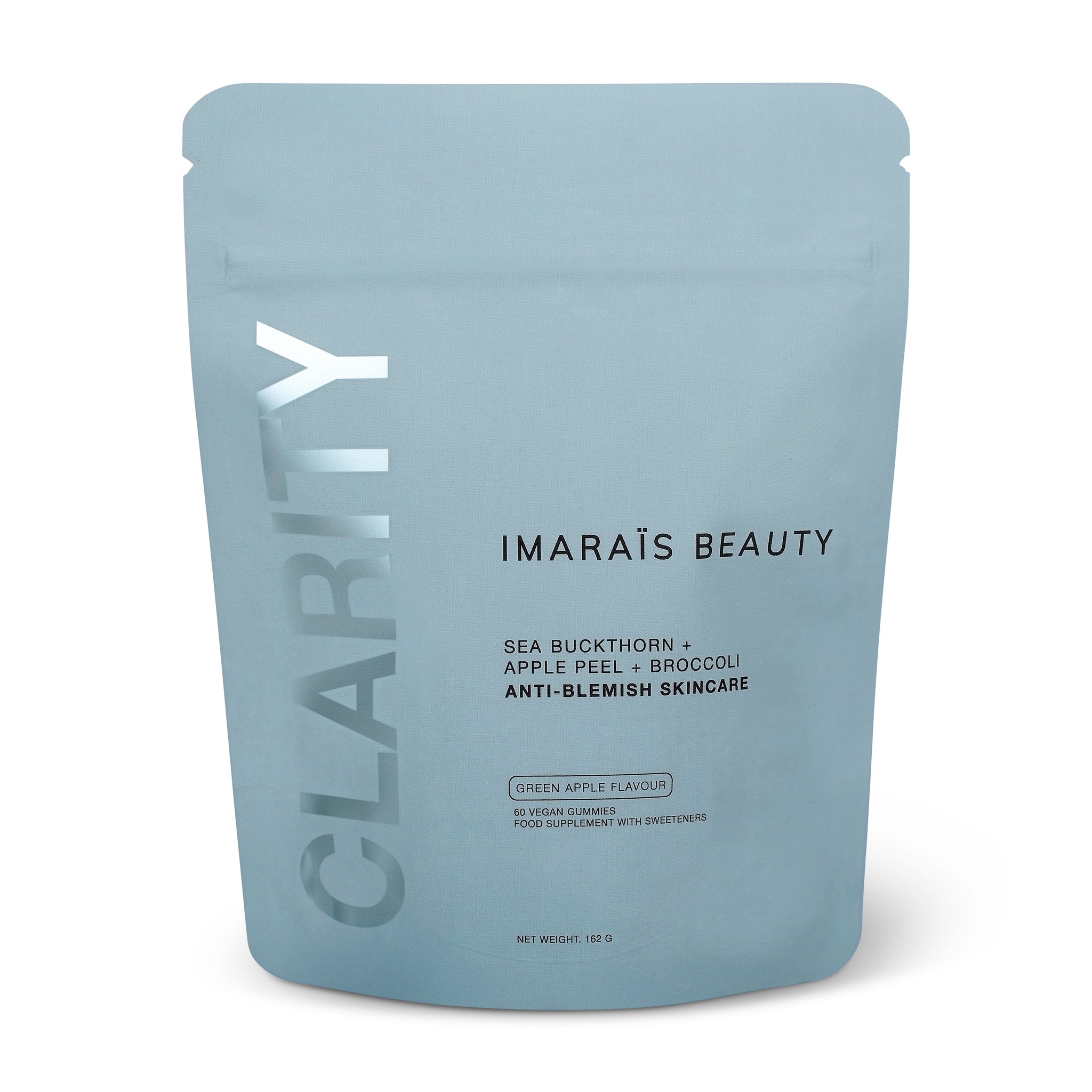 Clarity
Organic ingredients that target skin inflammation, swelling, and tightening from within.
Your new favorite acne solution. This daily supplement targets flare-ups at the source to fight pimples, blackheads, and hormonal acne. Sea Buckthorn targets oil glands to stop excess sebum creation, broccoli helps reduce skin inflammation, and apple peel aims to correct uneven skin tone. Clarity helps keep skin clear, clean and unblemished, all from the inside out.
REGULATES SKIN OIL PRODUCTION




REDUCES INFLAMMATION AND IRRITATION




PROMOTES SKIN RECOVERY AND HYDRATION



+ Completely sugar-free
+ One-month supply
+ Vegan ingredients + process
+ PETA-certified cruelty-free (meaning we've never tested on animals, from the beginning)
The ingredients that make a difference
How to use it
Morning & Night
The Routine: 2 Gummies daily. After product is opened, it should be used as directed within one month. Keep pouch sealed after opening.
Founder Tip
Store in a cool & dry area, away from direct sunlight.
Complete your routine
Before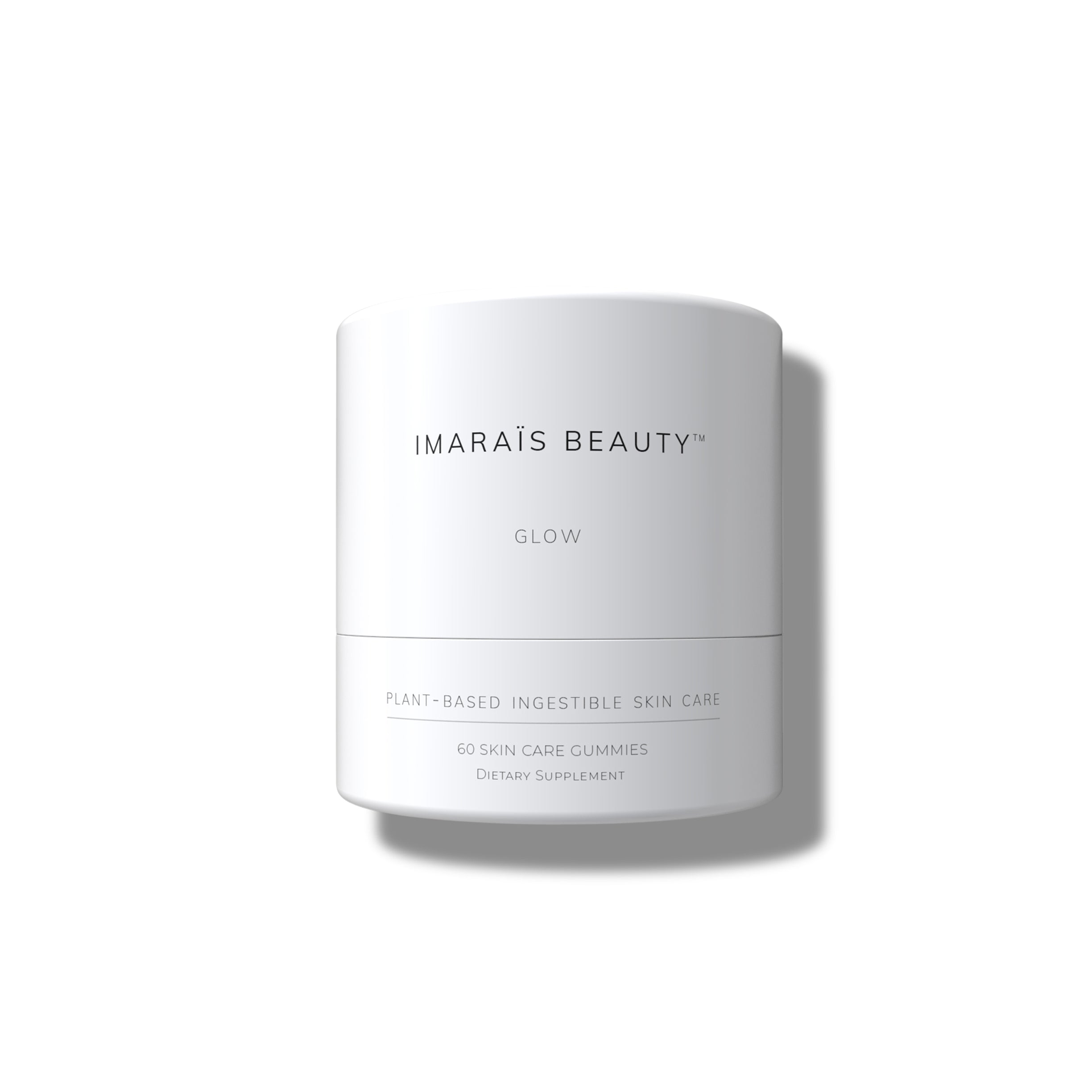 After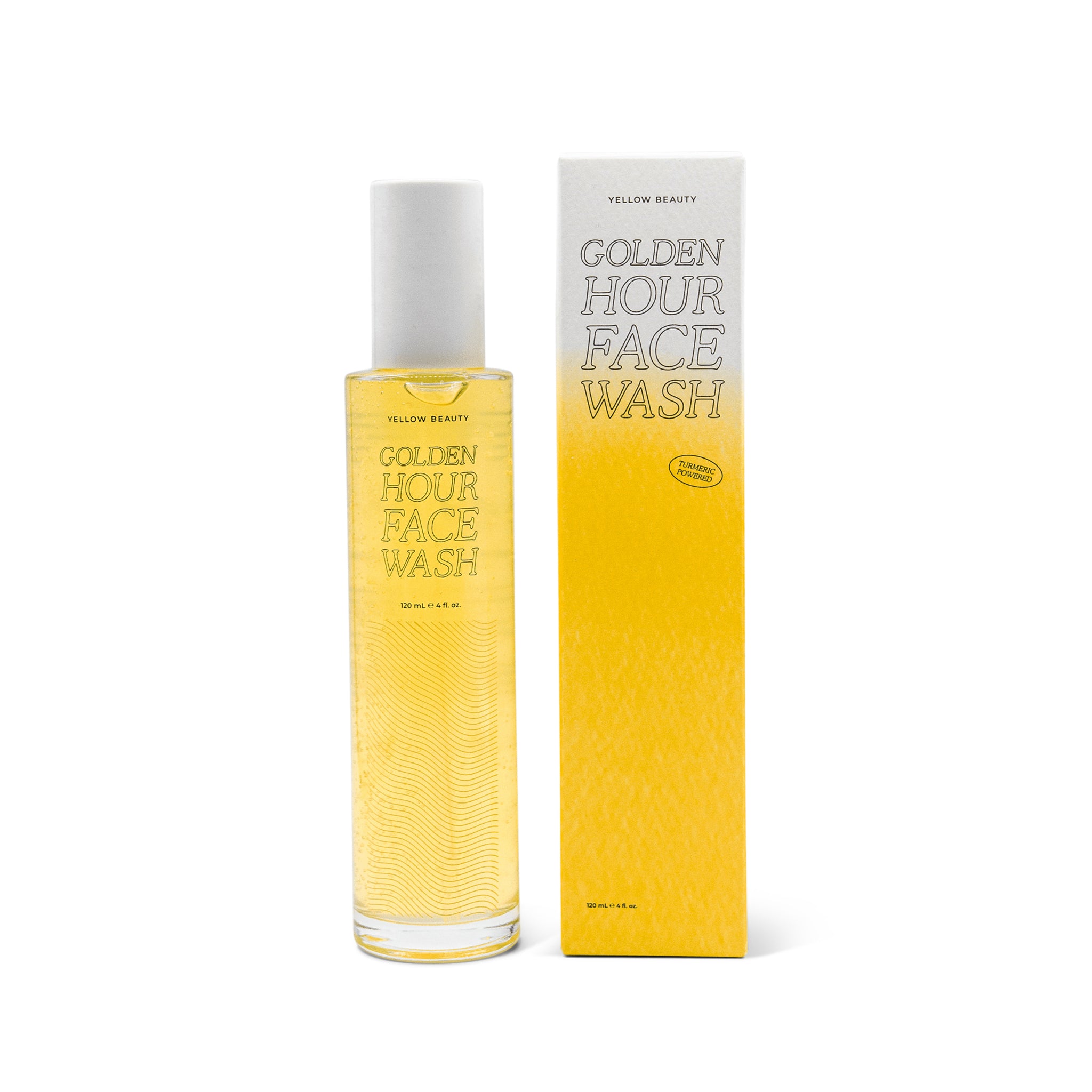 Yellow Beauty
Golden Hour Face Wash
Jazmin's Tip
"I love the updated packaging, helps to keep the gummies fresh. Such a great and convenient way to keep the skin looking snatched too!"
Why Shop At PWB?
1. Product Safety
We will never carry a product formulated with any ingredient that has either been a known, or ever suspected, toxin to human health or the health of the environment.
2. Sustainable + Ethical
We ensure all labor used by our brands is fair trade and performed ethically in the sourcing of all ingredients and raw materials. We value brands that source as locally as possible, as well as from their natural habitats, for the best quality product.
3. Inclusive + Diverse
More than 50% of the brands offered at PWB are founded and led by BIPOC humans. We also believe in pricing diversity, so there is something for all budgets and lifestyles.
4. Product Performance
When all is said and done, we know even the highest quality products can fall short. Which is why we make sure every product we discover delivers on performance as well. Just because something feels nice isn't enough-it needs to work as well.