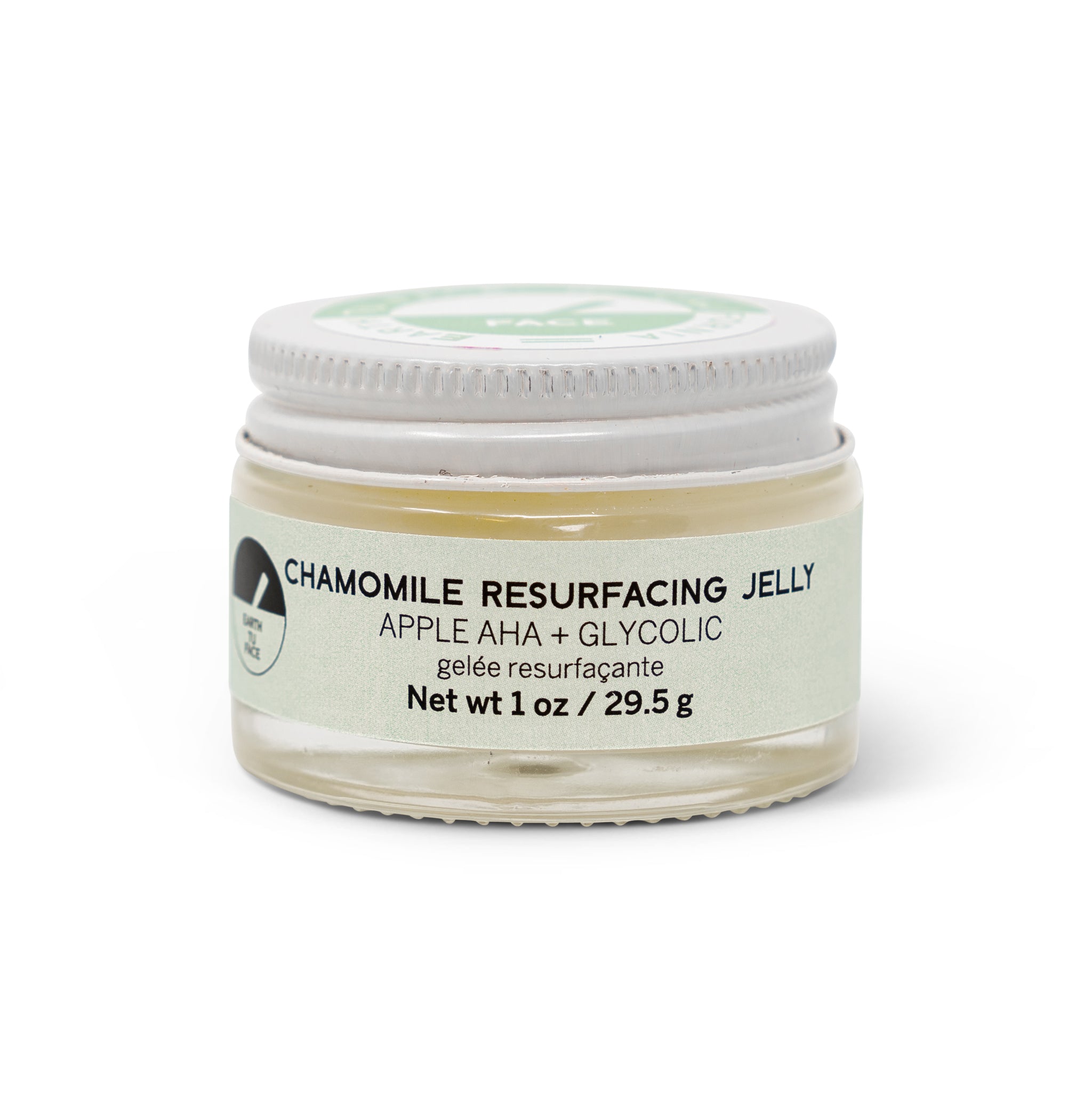 Earth Tu Face
Chamomile Resurfacing Jelly
A facial in a jar + retinol replacement.
Exfoliate + Brighten with the Chamomile Resurfacing Jelly
AHAs + Glycolic

What it is: A facial in a jar. This gentle daily exfoliating jelly is safe to leave on under nightly hydration or use as a wash-off mask to reveal luminous skin. A retinol substitute that keeps skin hydrated, disappears patchy dryness, refines fine lines, tightens tissues, and reduces dark spots. Fortified with chamomile, rose, aloe, and Hawaiian sea silt. Safe for sensitive skin the ultra-sensitive should patch test as a 5-minute mask. We endorse daily sun protection while using this product.
Glycolic acid, and apple derived AHA's are resurfacing stars. Known for cellular renewal, reversing fine lines, smoothing, and brightening. This gel leaves skin primed for hydration. Blending these exfoliators with calming chamomile, ultra-mineral rich sea silt bio ferment from the Hawaiian Islands, cooling aloe leaf juice, and rosewater. Skin is conditioned as it is exfoliated. The result is luminous, soft skin.

1 oz / 28.4 grams
The Ingredients that make a difference
How to use it
Morning & Night
Use the Chamomile Jelly as an overnight (under hydration) gel or as a 10-minute mask. Smooth ½ a pea sized dollop on clean face and neck prior to moisturizing, nightly. This is a suitable water layer. For sensitive skin, apply as a mask for 5 minutes and rinse off with water.
What people are saying
"This is like magic in a bottle. My skin is uber-smooth after using it. I was worried it would bother my sensitive skin, instead it is the best exfoliant I've used."-Anne
Complete your routine
Before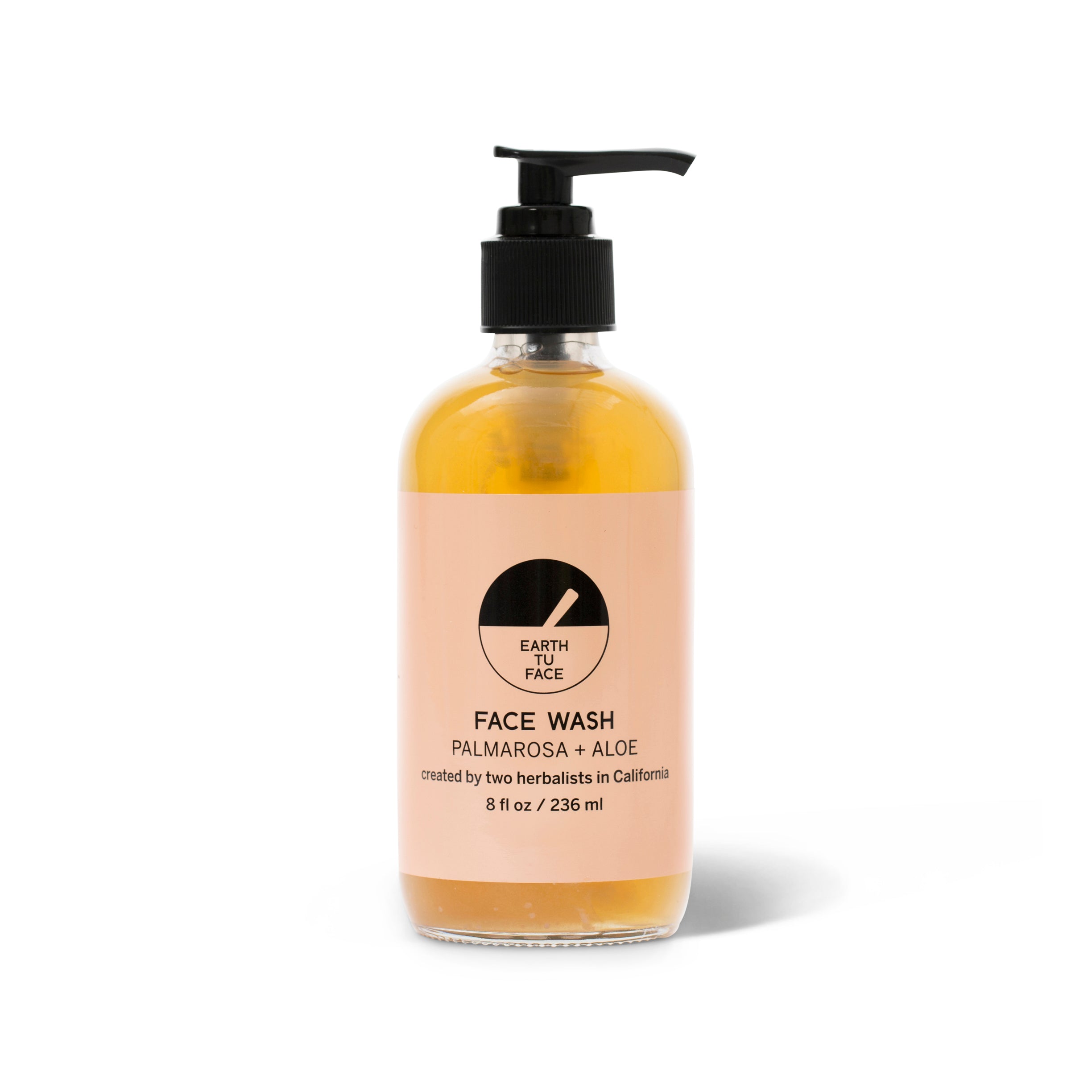 After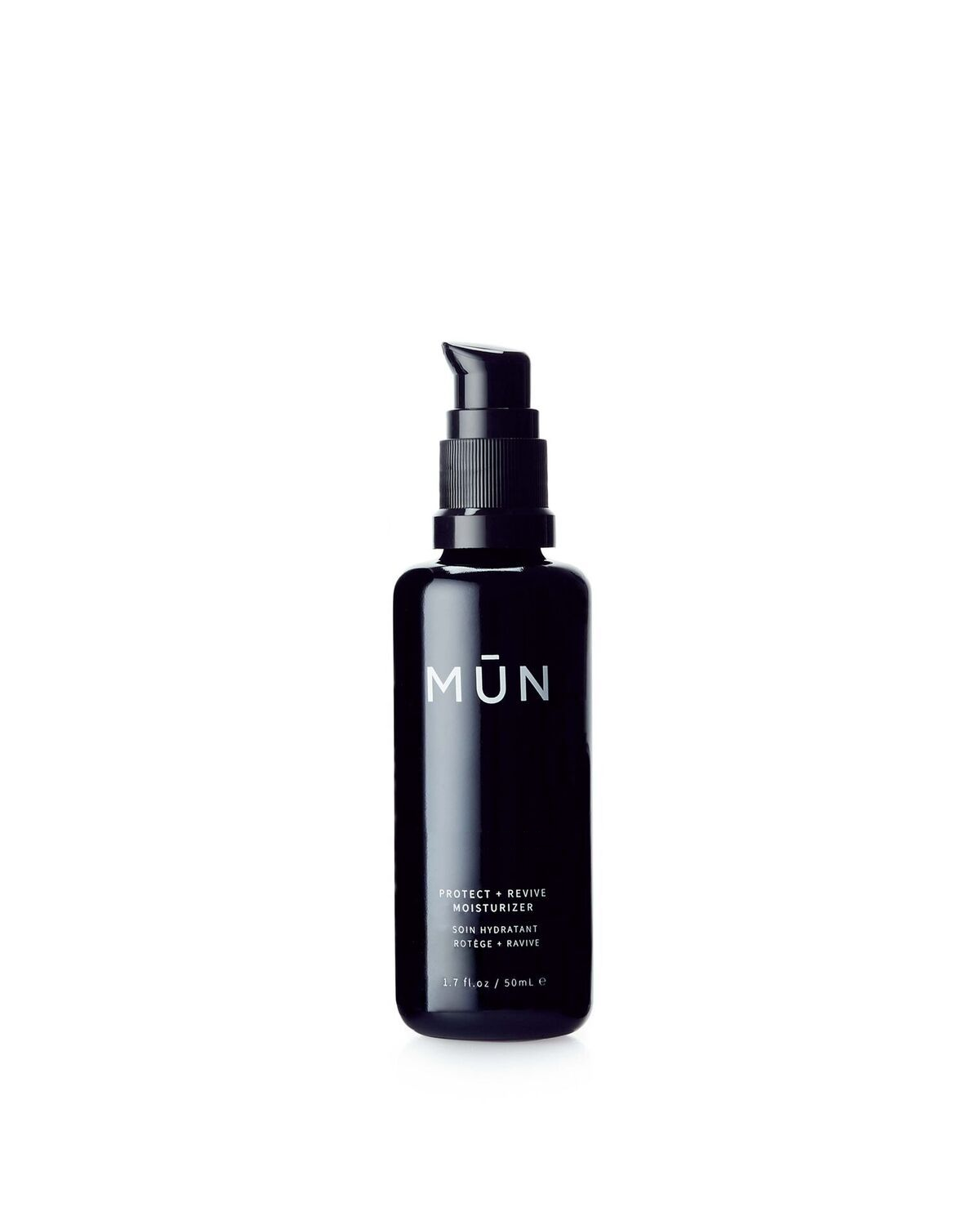 MUN
Protect + Revive Moisturizer
Jazmin's Tip
"This is my go to when i can't make it to get a facial. It's sooo incredible!"
Why Shop At PWB?
1. Product Safety
We will never carry a product formulated with any ingredient that has either been a known, or ever suspected, toxin to human health or the health of the environment.
2. Sustainable + Ethical
We ensure all labor used by our brands is fair trade and performed ethically in the sourcing of all ingredients and raw materials. We value brands that source as locally as possible, as well as from their natural habitats, for the best quality product.
3. Inclusive + Diverse
More than 50% of the brands offered at PWB are founded and led by BIPOC humans. We also believe in pricing diversity, so there is something for all budgets and lifestyles.
4. Product Performance
When all is said and done, we know even the highest quality products can fall short. Which is why we make sure every product we discover delivers on performance as well. Just because something feels nice isn't enough-it needs to work as well.