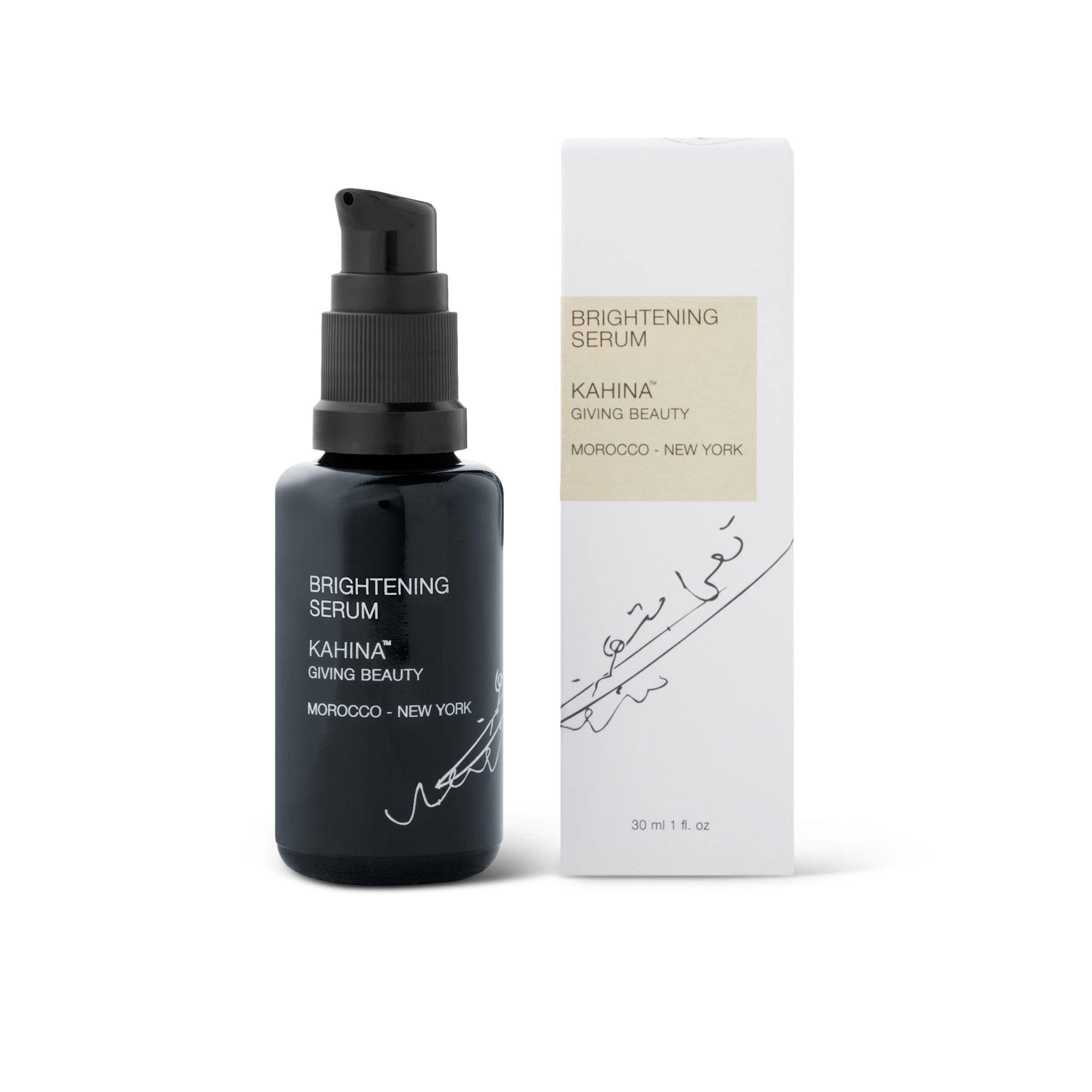 Kahina Giving Beauty
Brightening Serum
A non-vitamin C brightening alternative for those with sensitive skin.
Brightening Serum is a lightweight, easily absorbed serum with a fresh, natural scent. This organic-certified treatment complex increases luminosity and refines skin tone and texture. A non-vitamin C brightening alternative for those with sensitive skin.
A blend of sea daffodil, Japanese Wakame Seaweed, blue tansy, and powerful antioxidants in argan oil, Maritime pine, and spirulina work to:

Visibly reduce discoloration, hyper-pigmentation, post-acne spots and dark marks in four to six weeks
Boost radiance and even skin tone
Prevent future discoloration by inhibiting melanin production
Protect against environmental exposure
Support skin's natural defense system
Fight free radicals that contribute to further signs of aging
The ingredients that make a difference
How to use it
Morning & Night
Morning and/or evening after cleansing, apply thin layer over entire face before moisturizing. Can be applied before (optional) Argan Oil or Serum. Gentle enough for daily use.
Katherine's Tip's
Hyper-pigmentation is noticeably reduced with continued use, resulting in more even skin tone after four to six weeks.
Complete your routine
Before
After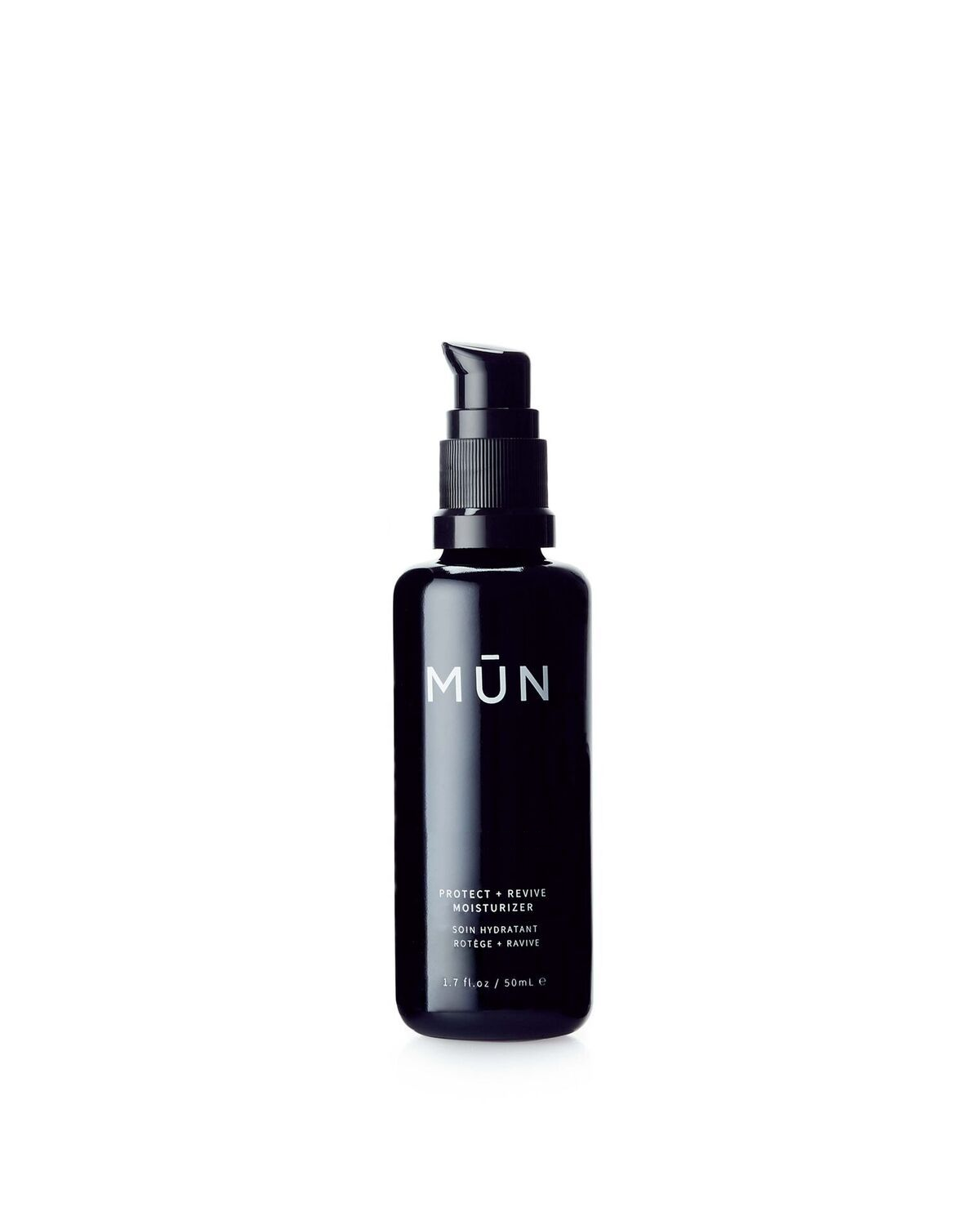 MŪN
Protect + Revive Moisturizer
Jazmin's Tip's
"Use SPF daily to prevent dark spots from getting worse."
Why Shop At PWB?
1. Product Safety
We will never carry a product formulated with any ingredient that has either been a known, or ever suspected, toxin to human health or the health of the environment.
2. Sustainable + Ethical
We ensure all labor used by our brands is fair trade and performed ethically in the sourcing of all ingredients and raw materials. We value brands that source as locally as possible, as well as from their natural habitats, for the best quality product.
3. Inclusive + Diverse
More than 50% of the brands offered at PWB are founded and led by BIPOC humans. We also believe in pricing diversity, so there is something for all budgets and lifestyles.
4. Product Performance
When all is said and done, we know even the highest quality products can fall short. Which is why we make sure every product we discover delivers on performance as well. Just because something feels nice isn't enough-it needs to work as well.