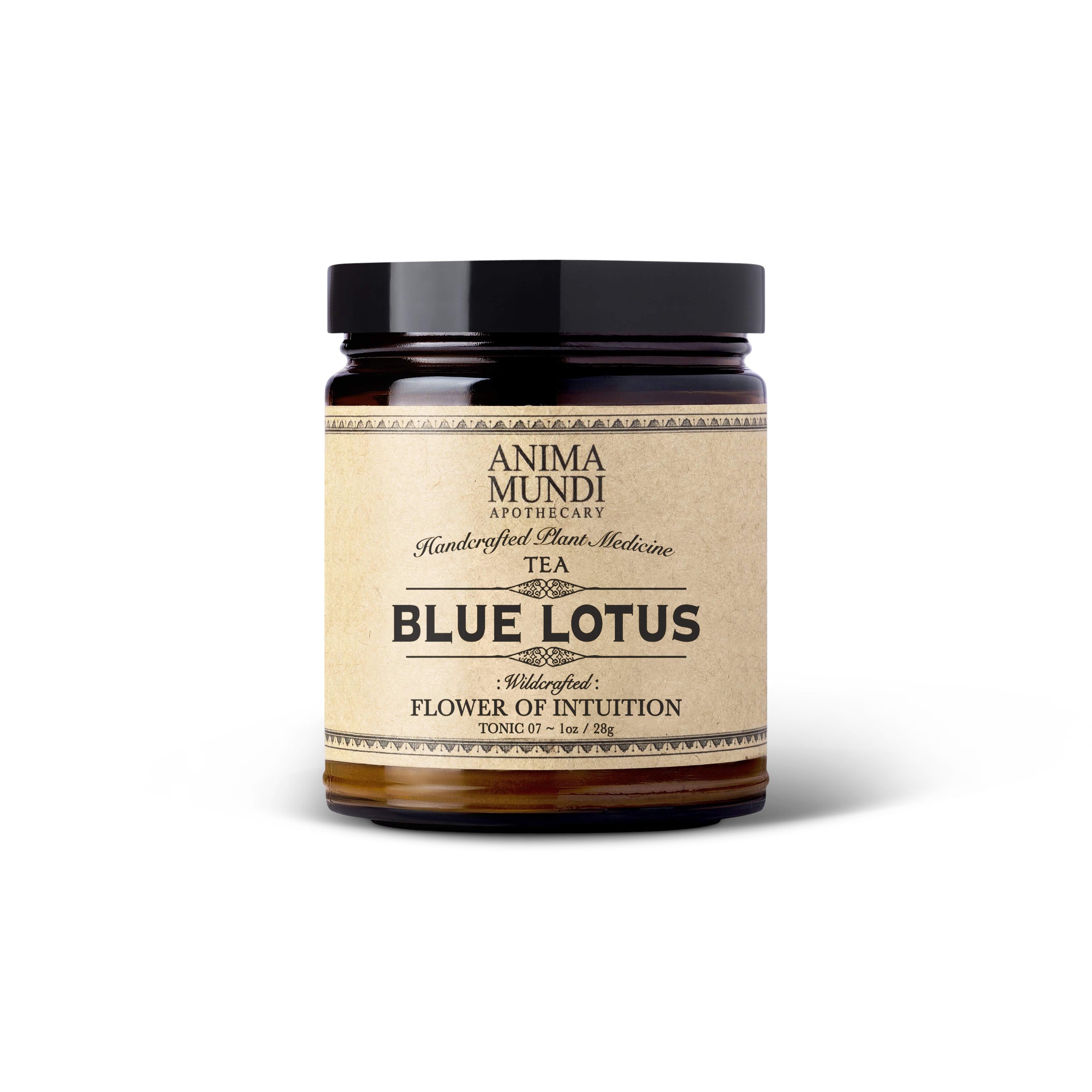 Anima Mundi
Blue Lotus: Flower of Intuition Tea
An ancestral flower known to induce deep meditative energy, enhance third eye function and motivate lucid dreaming.
100% Blue Lotus Petals + Stamen 
Blue Lotus is traditionally known to be a gateway to the divine. For centuries, Blue Lotus has been respected as an ancestral flower known to induce deep meditative energy, enhance third eye function, and motivate lucid dreaming. The effects of the Blue Lotus, or Blue Waterlily, can be euphoric, while helping to decompress the nervous system and relax the whole body and mind.
A dried flower that can help promote relaxation and heightened awareness. 
Key Benefits:
+ Can act as a nervous system relaxant (also known as a Nervine)
+ Can help promote restful sleep.
+ Helps to reduce stress + anxiety.
+ May open up the third eye. 
+ May induce relaxation.
+ May heighten awareness.
+ May relieve anxiety.
The ingredients that make a difference
How to use it
Morning & Night
To make tea, use about 1Tbsp of petals per cup of hot water. Pour almost boiling water over the flowers and allow it to infuse for about 5-7min. Remember, a longer steep time just makes it taste bitter, while losing the subtle taste and feel it provides. We love to drink Blue Lotus in an heirloom cacao based latte, or mocktail.
Adriana's Tip
I recommend everyone listen to their body intuitively; follow the dosage that resonates the most with you.
Complete your routine
Before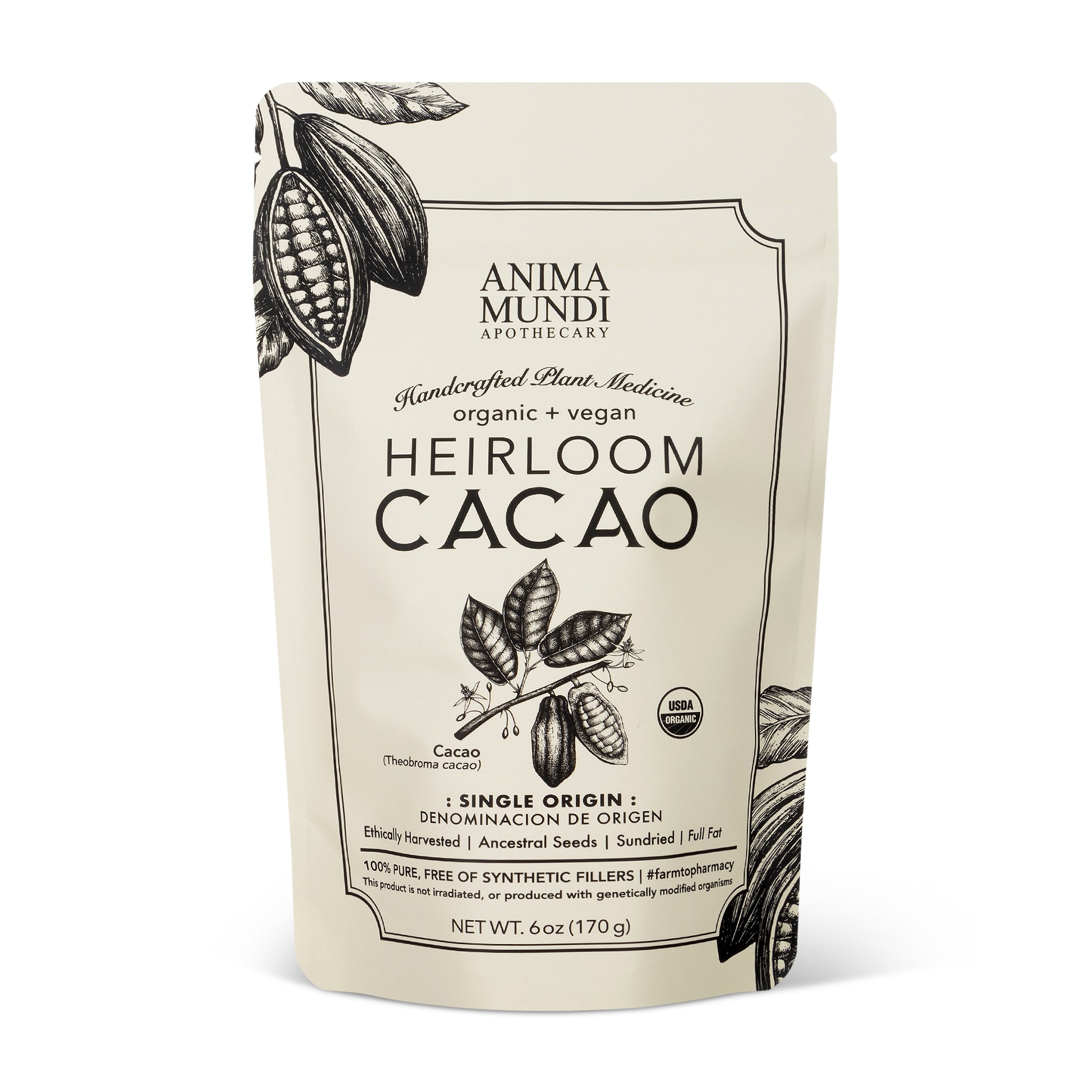 Anima Mundi
Cacao: Raw, Heirloom + Organic
After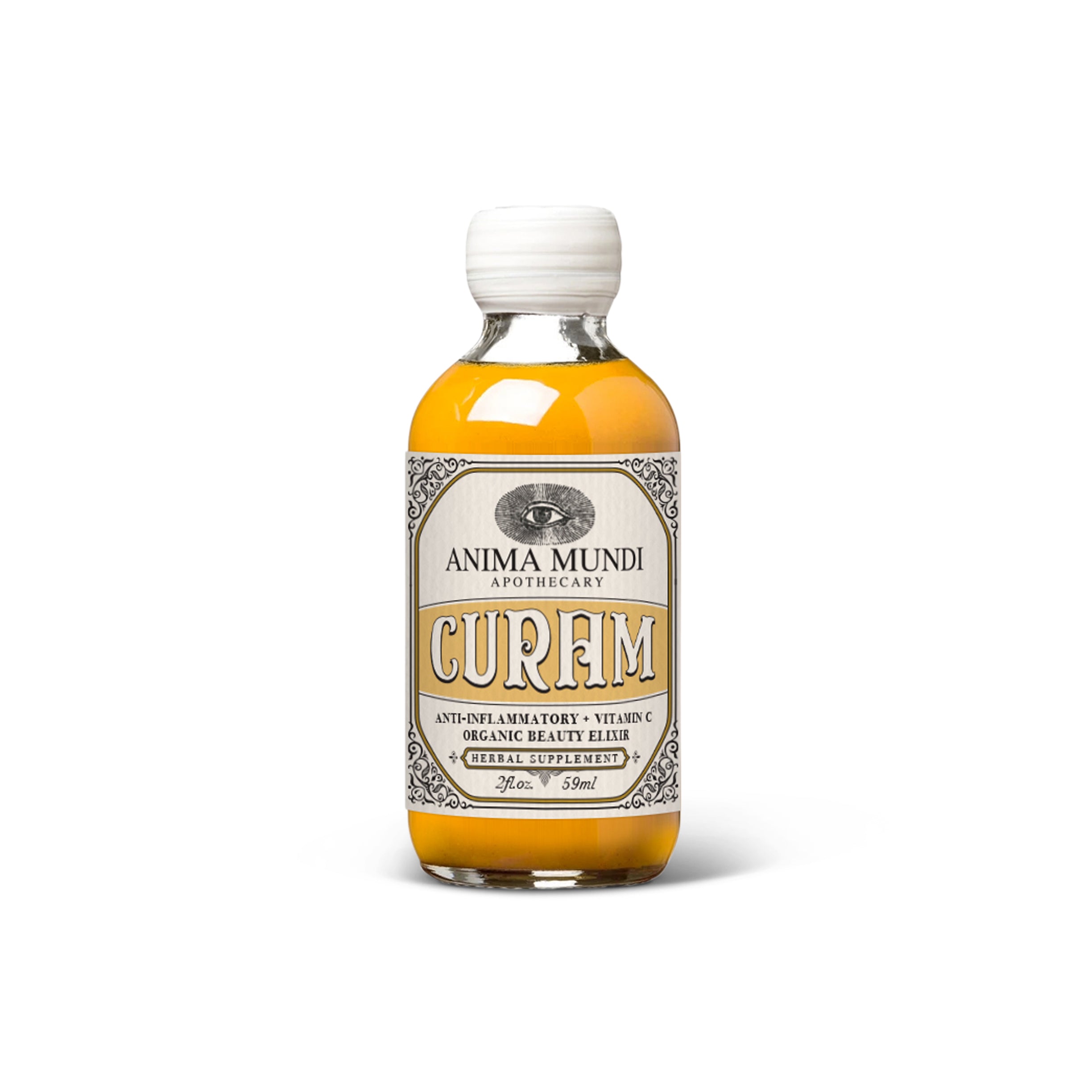 Anima Mundi
Curam Elixir: Beauty & Anti-aging
Jazmin's Tips
"The color of this tea is so gorgeous, and you feel the benefits immediately."
Why Shop At PWB?
1. Product Safety
We will never carry a product formulated with any ingredient that has either been a known, or ever suspected, toxin to human health or the health of the environment.
2. Sustainable + Ethical
We ensure all labor used by our brands is fair trade and performed ethically in the sourcing of all ingredients and raw materials. We value brands that source as locally as possible, as well as from their natural habitats, for the best quality product.
3. Inclusive + Diverse
More than 50% of the brands offered at PWB are founded and led by BIPOC humans. We also believe in pricing diversity, so there is something for all budgets and lifestyles.
4. Product Performance
When all is said and done, we know even the highest quality products can fall short. Which is why we make sure every product we discover delivers on performance as well. Just because something feels nice isn't enough-it needs to work as well.