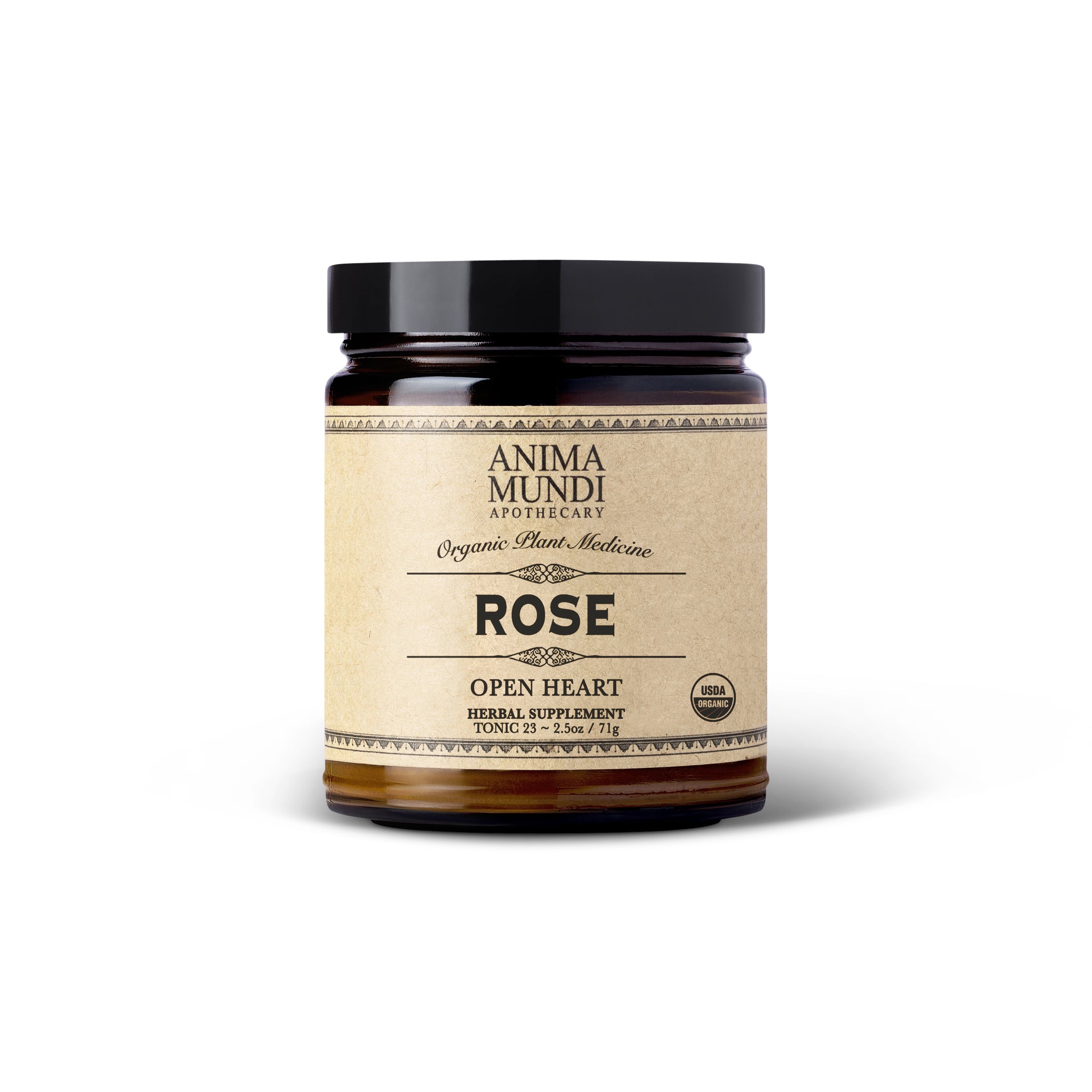 Anima Mundi
Rose Powder: 100% Organic Heart Opener
This absolutely exquisite, fluffy and deeply aromatic powder contains contains many qualities that can help benefit the body. It has been revered for centuries for its mind, body and spiritual healing benefits, particularly those around relieving the heart, depression, anxiety, psycho-spiritual related imbalances, and many more.
A powdered herb that may help alleviate anxiety and may uplift the mood, as well as potentially support the heart, and reduce inflammation in the body. 
Key Benefits:
+ Rose petals contain polyphenols, antioxidants that work to protect your body from cell damage. 
+ May support blood purification, and the cardiovascular system.
+ Can reduce inflammation of the eyes and skin. 
+ May reduce wrinkles and slow down the aging process.
+ Helps increase connection between the self + others by opening the heart. 
Why Shop At PWB?
1. Product Safety
We will never carry a product formulated with any ingredient that has either been a known, or ever suspected, toxin to human health or the health of the environment.
2. Sustainable + Ethical
We ensure all labor used by our brands is fair trade and performed ethically in the sourcing of all ingredients and raw materials. We value brands that source as locally as possible, as well as from their natural habitats, for the best quality product.
3. Inclusive + Diverse
More than 50% of the brands offered at PWB are founded and led by BIPOC humans. We also believe in pricing diversity, so there is something for all budgets and lifestyles.
4. Product Performance
When all is said and done, we know even the highest quality products can fall short. Which is why we make sure every product we discover delivers on performance as well. Just because something feels nice isn't enough-it needs to work as well.