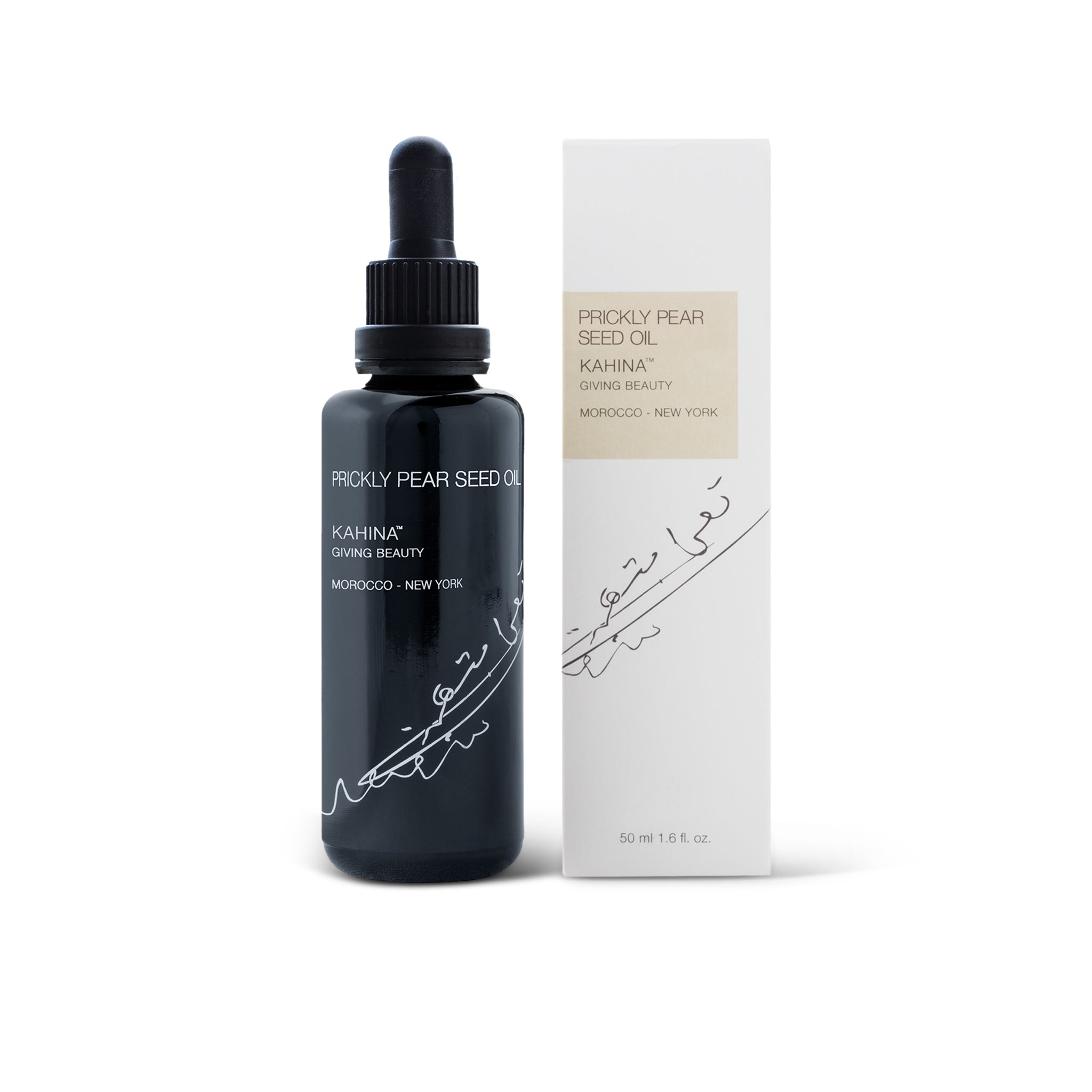 Kahina Giving Beauty
Prickly Pear Seed Oil
Moisturizes and balances skin, restores elasticity and minimizes spider veins and dark circles.
Prickly Pear Seed Oil is 100% organic and sourced in very small batches at the same cooperative that produces our argan oil.
Extremely rich in Vitamins E and K, essential fatty acids and antioxidants, prickly pear seed oil has been shown to:

Moisturize and soften skin
Balance oily and combination skin
Restore elasticity
Neutralize free radicals that cause signs of aging
Brighten under-eye circles
Minimize spider veins
Prickly Pear Seed Oil contains higher concentrations of vitamin E than in argan oil to repair skin and vitamin K to strengthen capillaries and reduce dark under eye circles and spider veins.  Due to prickly pear seed oil's higher linoeic acid content, it is recommended for oilier, more congestion prone skin types in order to keep skin balanced.  Prickly pear seed oil moisturizes and balances skin, restores elasticity and minimizes spider veins and dark circles.
Other common names for this oil include Barbary fig seed oil, Indian fig seed oil, and prickly cactus seed oil.  Our oil is cold first pressed from the seeds and is not to be confused with macerated extracts of the flowers or fruits of the prickly pear cactus.  Note: oil's natural scent is reminiscent of hay.
This item qualifies for FREE SHIPPING
The ingredients that make a difference
PRICKLY PEAR
Ingredient: opuntia ficus indica (prickly pear seed) oil* *Ingredient from Organic Farming 100% Organic 100% Natural
How to use it
Morning & Night
Apply 1-3 drops (as needed) to face and neck in the evening after cleansing. Prickly Pear Seed Oil is used in place of Argan Oil or Serum at night. If desired, alternate nights of Prickly Pear Seed Oil and Serum or Argan Oil.
Katherine's Tips
You may layer Night Cream or Facial Lotion on top of the Prickly Pear Seed Oil for additional hydration.
Complete your routine
Before
After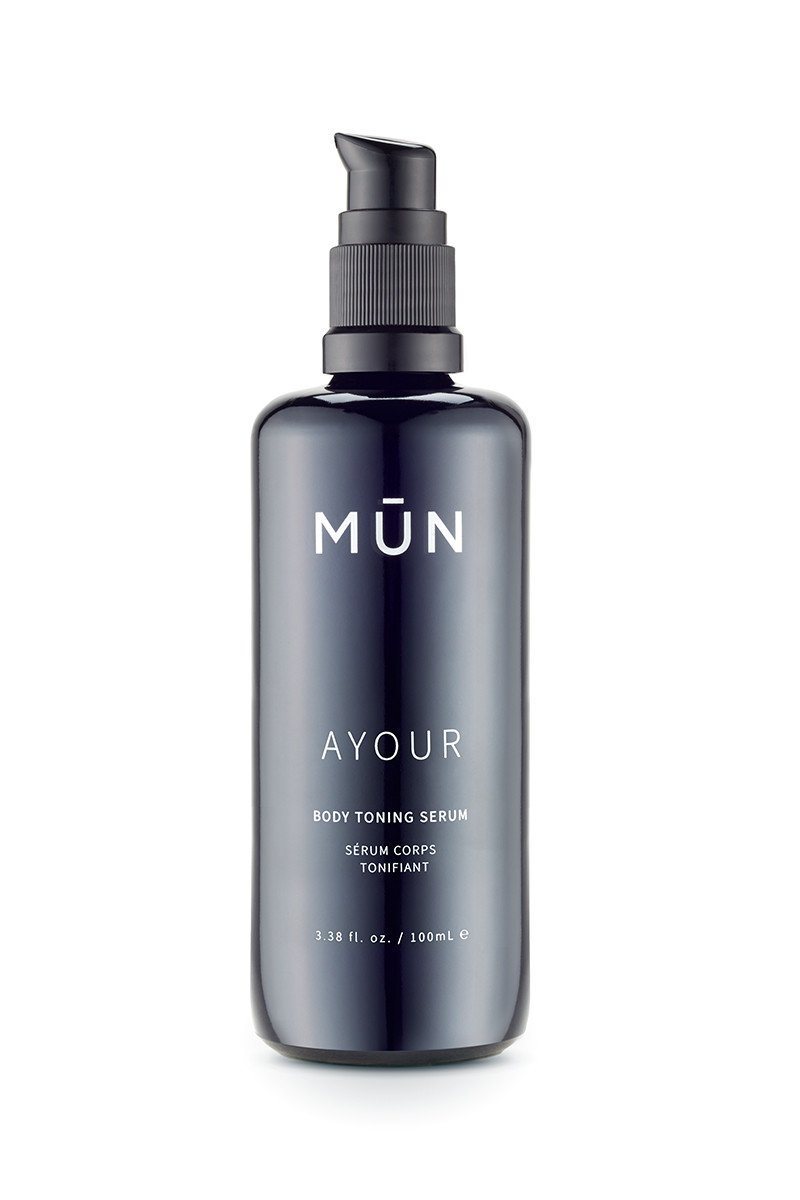 MŪN
Ayour Body Toning Serum
Jazmin's Tips
"Prickly pear is worth its weight in gold for everything it does for the skin."
Why Shop At PWB?
1. Product Safety
We will never carry a product formulated with any ingredient that has either been a known, or ever suspected, toxin to human health or the health of the environment.
2. Sustainable + Ethical
We ensure all labor used by our brands is fair trade and performed ethically in the sourcing of all ingredients and raw materials. We value brands that source as locally as possible, as well as from their natural habitats, for the best quality product.
3. Inclusive + Diverse
More than 50% of the brands offered at PWB are founded and led by BIPOC humans. We also believe in pricing diversity, so there is something for all budgets and lifestyles.
4. Product Performance
When all is said and done, we know even the highest quality products can fall short. Which is why we make sure every product we discover delivers on performance as well. Just because something feels nice isn't enough-it needs to work as well.