Category_Sustainability
What is Sustainable Beauty?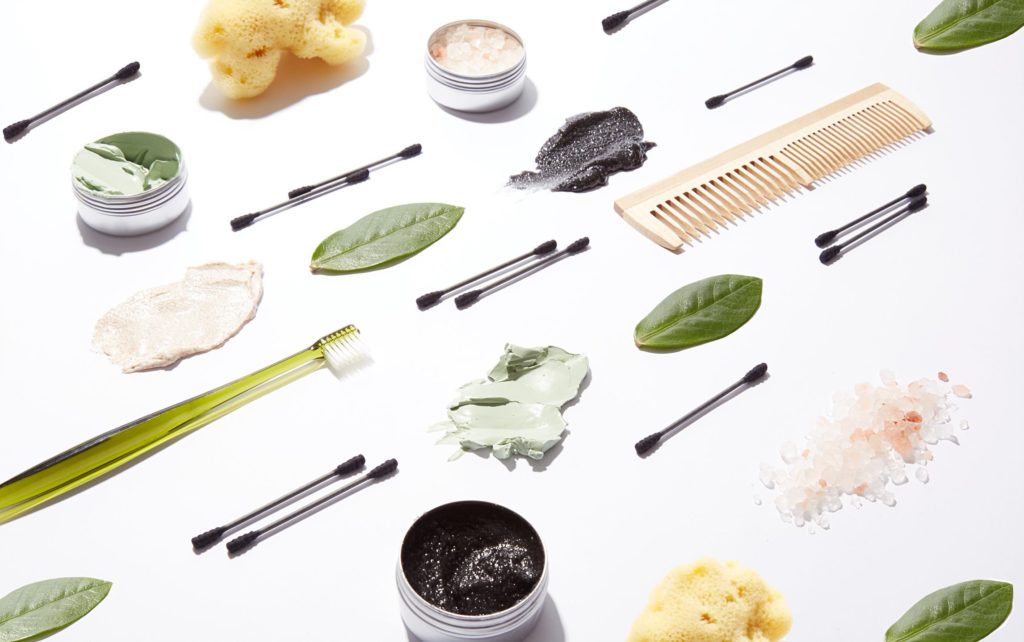 Ever since the explosion of the clean beauty trend, more and more people are becoming aware of what clean beauty is and what it is not. We still have a way to go as almost every brand has their own definition of it. I have personally spoken at length on the topic and truly believe in the clean approach when it comes to shopping for our personal care and beauty products for a variety of reasons.
Why Sustainable Beauty
What I am becoming even more interested in is sustainable beauty. Sustainability, especially in the beauty industry where there is so much waste, has quickly become a hot topic as of late. This is primarily due to an increase in awareness surrounding the environment, customer demand and global standards being re-evaluated as a whole. But, What is sustainable beauty? Well let's think of sustainable beauty as clean beauty's more evolved sister if you will. When we talk about sustainable beauty we are taking into consideration the following keys attributes: Ingredient sourcing, supply chain, environmental impact and packaging materials. When talking about sustainability practices we can also start by using less. Check out this post on how you can reduce the use of natural resources you already have in your home.
Let's break down what brands must put into practice when developing products that meet the standards of sustainability.
Ingredient sourcing:
Know your supplier: Sustainable brands know where they're sourcing all their raw materials. This is where transparency comes into play. If you don't know where your ingredients are from, how can you trust the quality and how they were harvested?
Ideally ingredients should be sourced as locally as possible and from their natural habitats that support the local communities. This allows them to enjoy good working conditions, fair wages and empowers them to protect natural resources and the benefits. They provide for many years to come without compromising their ability to continue to grow for generations to come.
Supply Chain:
In order to have a good sustainable supply chain, it is inherent that brands understand how the supply chain works. This is a major hot topic as there are so many risks when sourcing from impoverished parts of the world for exotic ingredients where there is known slave, child labor and destruction due to over-harvesting and directly impacts supply chain and compromises everything involved. To have a sustainable supply chain, the only way to accomplish this is having a good understanding of each step in the supply chain. Palm oil and mica which are natural resources; which are known to be sourced unethically. So it's important that of a brand uses either of these materials, that they sourced sustainably.
Environmental Impact:
When we think of how much the beauty industry impacts the environment due to waste, we tend to think mostly in terms of the packaging. Here I'd like to focus on the impact of the actual product and what brands need to consider when formulating. Using natural, plant-based ingredients is at the core; however eliminating products that contain micro-beads which are made of plastic is critical. These particles pollute our water and contaminate our food chain with toxins.
The good and bad news is that while they are still being used by some companies, there was a ban in 2018 that they can no longer be produced moving forward. Also chemical sunscreens have a massive effect on our water and aquatic life. Chemicals found in traditional sunscreens can contribute to the bleaching of our coral reefs and impact our oceans. Healthy coral reefs are one of the most valuable ecosystems on Earth. They provide billions of dollars in economic and environmental services, such as food, coastal protection, and tourism according to the NOAA
Packaging:
And finally packaging must abide by the following guidelines:
Brands must eliminate Toxic Constituents

Use less material

Ensure packaging is reusable (We love to up-cycle)

Source more recycled content

Make packaging readily recyclable
Leaders in Sustainability
When it comes to sustainable beauty, few rise to the top. We have tried so many of over the years! There are some amazing brands that are leading the way for sustainable beauty. While we try not to pick favorites, we want to share a couple that you should know about. What's even better, these brands stand behind the efficacy of their products. The quality of the ingredients speak for themselves. I've personally used many of their products and my skin thanks me for it daily. Take a look at the this list below and discover some of our favorites and why.
This brands' Ingredients are responsibly harvested and sourced. All packaging is 100% recyclable and made with glass and paper.
This brand is one of the clean beauty OG's. All packaging is recyclable and compostable.
All ingredients are sourced locally and sustainably. All packaging is made with glass and paper products.
All packaging is 100% recyclable and made with glass and paper.
All packaging is 100% recyclable and made with glass. All shipping materials are recyclable and re-usable.
All packaging is made with BPA-free aluminum and cardboard outer packaging to protect the product.
Wild Lather: All ingredients are sourced sustainability. All packaging is 100% recyclable and made from paper.
When it comes to sustainability in beauty it's our expectation that brands that we partner with adhere to these standards. It's our goal to not only provide you with products that are clean, safe and effective but that will not increase any further negative impact on this planet we call home.
Additionally many of these practices can apply to all other areas of your life. This includes the foods you buy, the cleaning supplies you use, the clothing you wear and even the furniture you use in your home and office. We know first hand how much the beauty industry contributes to global waste. Part of our commitment to you is you go that extra mile to ensure that we are doing our part to provide you with access to the beauty brands you can trust.
xoxo PWB