Unconventional Beauty Swaps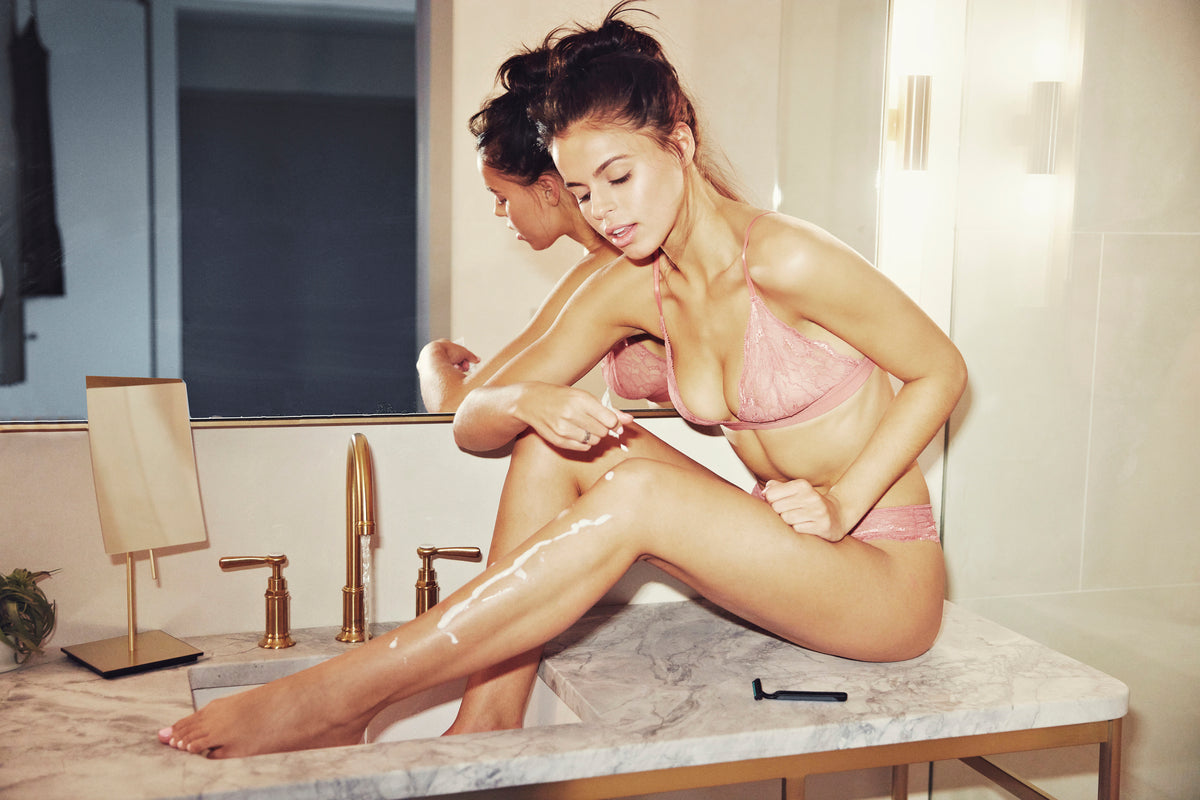 Unconventional Beauty Swaps
Let's be honest, we're all a little obsessed with life hacks right now. Why wouldn't we be? Finding new ways to make everyday life a little easier, I'm here for it! But you don't need to scour the web to discover these hacks. There are plenty of beauty swaps that you can make right now from your very own beauty cabinet. Let's break down some of these not-so-traditional ways to use products you use every day!
Nipple Balm as Lip Balm
Let's start with my favorite unconventional beauty hack: nipple balm as chap stick! From sun exposure to wind, our lips really take a beating and sometimes standard chap sticks just don't cut it. Enter nipple balm! Nipple balms are made to help soften and protect nipples for women who are breastfeeding. This makes perfect sense for the lips because these balms help nourish exceptionally chapped skin from for a very delicate area of the body. So next time your lips are crying SOS, you know what to reach for!
Pretty Well Beauty Suggests: Nipple Balm by Zoe Organics
Lip Treatment as Highlighter
Since we're on the topic of lips, let's talk about how certain lip products can be used for other areas of the face. I'm admittedly not a big makeup gal, but sometimes even I want a little glow. This is where lip treatments come in. Many lip treatments create a glossy look while providing extra nourishment to the skin. If you're ever wanting a glow-y highlight, glossy eyelid, or tip-of-the-nose shine try replacing your highlighter with a lip treatment. This will provide extra glow to the face while also giving you a boost of moisture. It's also one less thing you have to carry around in your purse!
Pretty Well Beauty Recommends: Lip Treatment by Dr. Alkaitis
Face Mist as Frizz Fighter
When you're in a time crunch, doing a skincare routine and a haircare routine just isn't an option. This is when you have to get crafty. One of the quickest ways to tame your frizz without breaking out a whole new range of products is to take your hydrating face mist or toner and give those ends a spritz! These face mists already contain nourishing ingredients that are meant to refresh and boost moisture levels. This is perfect for when your hair needs a little pick-me-up between washes. It's also a great way to tame fly always when you're doing a sleep pony or ballerina bun. Functional AND chic!
Pretty Well Beauty Recommends: Hydrating Accelerator by Josh Rosebrook
Clarifying Face Masks for Not-Your-Face
Clarifying face masks can be great when you're prone to acne, blackheads, and producing excess oil. However, this can happen in areas other than just out faces. People can be prone to acne on their backs, chests, and bums…which is totally normal and natural! But acne is not fun no matter where you get it. So take that face mask and use it wherever your body needs a little clarifying. Then follow up with a light moisturizer or body oil and you're good to go!
Pretty Well Beauty Recommends: Clarifying face mask by Upcircle Beauty
Deodorant for Your Feet
 This one might be the most surprising but deodorant can be an absolute savior for your feet! Much like it's conventional use suggests, deodorant is great to put on your feet during hot summer days to prevent sweating and tame odor. However, there are also some other less-traditional ways deodorant can benefit your feet.  Rubbing deodorant on the parts of your feet that rubs up against shoes can help prevent blisters by creating a slick safety barrier for your skin. This is especially helpful for when you're breaking in new shoes or walking long distances. Bonus use: rubbing a little deodorant between your thighs before a run or workout can fight chaffing. Who knew deodorant was such a multitasking superstar?
*Make sure you have a separate deodorant for your feet.
Pretty Well Beauty Recommends: Copal & Lemongrass deodorant by Tierra & Lava
It's amazing just how many uses for your products you can find when you get a little creative. So go take a look at your current beauty regimen and explore all the beauty swap possibilities. Remember: there is more to your beauty bag than meets the eye.
Let us know in the comments if you try out any of these hacks or if you have any sneaky beauty swap secrets of your own!
By: Taylor Maness