Meet Shay Paresh, Founder of Shayde Beauty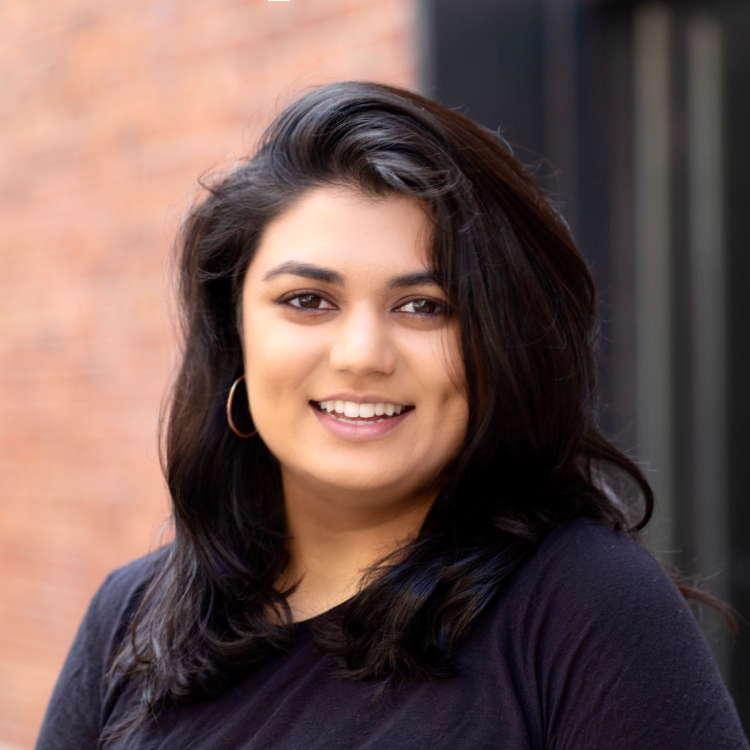 Meet Shay Paresh, Founder of Shayde Beauty
Shayde Beauty joined our conscious clean beauty tribe last year as a part of our new website launch and, this year, its founder Shay Paresh is sharing her story with us. Keep reading to discover what inspired her to create skin care products specifically for melanated skin.
It is no secret that many traditional beauty companies have been slow to start when it comes to embracing diversity. Excluding the likes of Fenty Beauty, M.A.C. Cosmetics, and others, many brands have just recently begun to create foundations, concealers, bronzers, and more that include and flatter a much wider range of skin tones. Put nicely, inclusion was mostly treated as an afterthought. Because of this, more pigmented beauty lovers have settled for a handful of brands, mixing several products together to create the perfect base or using skin care items with toxic ingredients that harm our skin and bodies. But not anymore! 
Nowadays, there are hundreds of companies to choose from with safer offerings, and smaller business owners like Shay are doing the work to put neglected complexions first. 
Shay Paresh launched her melanin-first skin care line, Shayde Beauty, in 2018. Before that, she founded her own creative consultation company where she produced work for such clients as Clinique and Conair. Paresh said that diverging from the norm was always the plan for her own brand. 
"I had had the name in my head for many years," she revealed. "I knew that I wanted to do this, so when it all came together, I loved the fact that it's for every Shay-de. I really wanted to promote diversity and inclusivity."
As a teenager, Shay struggled with hyperpigmented skin, unable to find anything that helped.
"Nothing on the market worked for my skin specifically, and I never really saw anything that represented me," said Paresh. "When I started working in creative marketing for a lot of other beauty brands, I saw a huge lack of representation firsthand and I wanted to do something about it."
By conducting her own research, Shay hoped to find a way to treat her own hyperpigmentation. At the time, she also discovered a lack of clean, sustainable beauty brands in the U.S. As a result, what began as a sort of self-help journey became environmentally-friendly skin care essentials made with melanin in mind. 
The choice for Shayde Beauty to be a clean brand was also influenced by the traditions passed down through Paresh's family. 
"A lot of the women in my family have been doing clean beauty for many centuries," Shay shared. "My great-grandmother put yogurt on her face [to calm irritation], my grandmother did the same thing, so I think people really used natural ingredients back in the day and I kind of turn to them when I need the advice."
A third contributor to the birth of Shayde was Shay's parents. She describes her childhood as one filled with fun and where culture was constantly at the center. 
"My family is very unique and that's what I think makes my brand so unique," she said. "My dad was born in Trinidad and my mother is South Asian, so I feel that having those two cultures made us go above & beyond and we thought outside of the box."
Prior to launching her company, Shay really struggled with the amount of layering required in skin care routines today. It was very overwhelming for her, but she was confident that she could create something that didn't require as many steps. Thanks to her research and commitment to clean beauty practices, Shay developed a cleaner, less-is-more lifestyle over time. 
"I eat very clean to begin with and that really helps my skin. My morning skin care routine is very simple and honestly, when I created the brand, it was created with the modern minimalist in mind…that's why our products have multiple active ingredients that help what you're trying to target."
Her very first products were a charcoal mask and an all-day moisturizer, but Shay's personal favorite is The Vitamin C Brightening Serum. 
"I just love it so much," Paresh reveled. "It makes my skin very smooth, it's easy to use, it absorbs very quickly, and when I use it every single day, you can tell the difference."
Shayde Beauty is based in New York City.  Each formulation is vegan, cruelty-free, and effectively treats dark spots and acne scars as well. Her team is a diverse community of women of color who deeply understand Shay's mission to create healthy skin for all melanin-rich individuals. Paresh has learned that true beauty is about accepting who you are, and that it comes from the inside out. What she enjoys most is making results-driven products and hearing how much she has helped her customers with their own skin concerns. 
"You just get this feeling and it makes everything worthwhile," she remarked fondly. "I want them to feel confident and I want the products to actually work for them."
We are so proud to carry several Shayde Beauty products, and of Shay for creating a new skin care category all her own. If you have not yet checked out their Brightening Serum or The Overnight Glow Up, we highly recommend this duo to illuminate your complexion, reduce collagen loss, even out skin tone, and so much more!
Shayde Beauty has been featured in Forbes, Who What Wear, Pop Sugar and more. Shayde Beauty is also a fan favorite of celebrities including Hailey Beiber.