Category_#CLEANbeautyedit
Meet Phoenix Gonzalez + Sandra McCurdy: The Ladies Behind Silked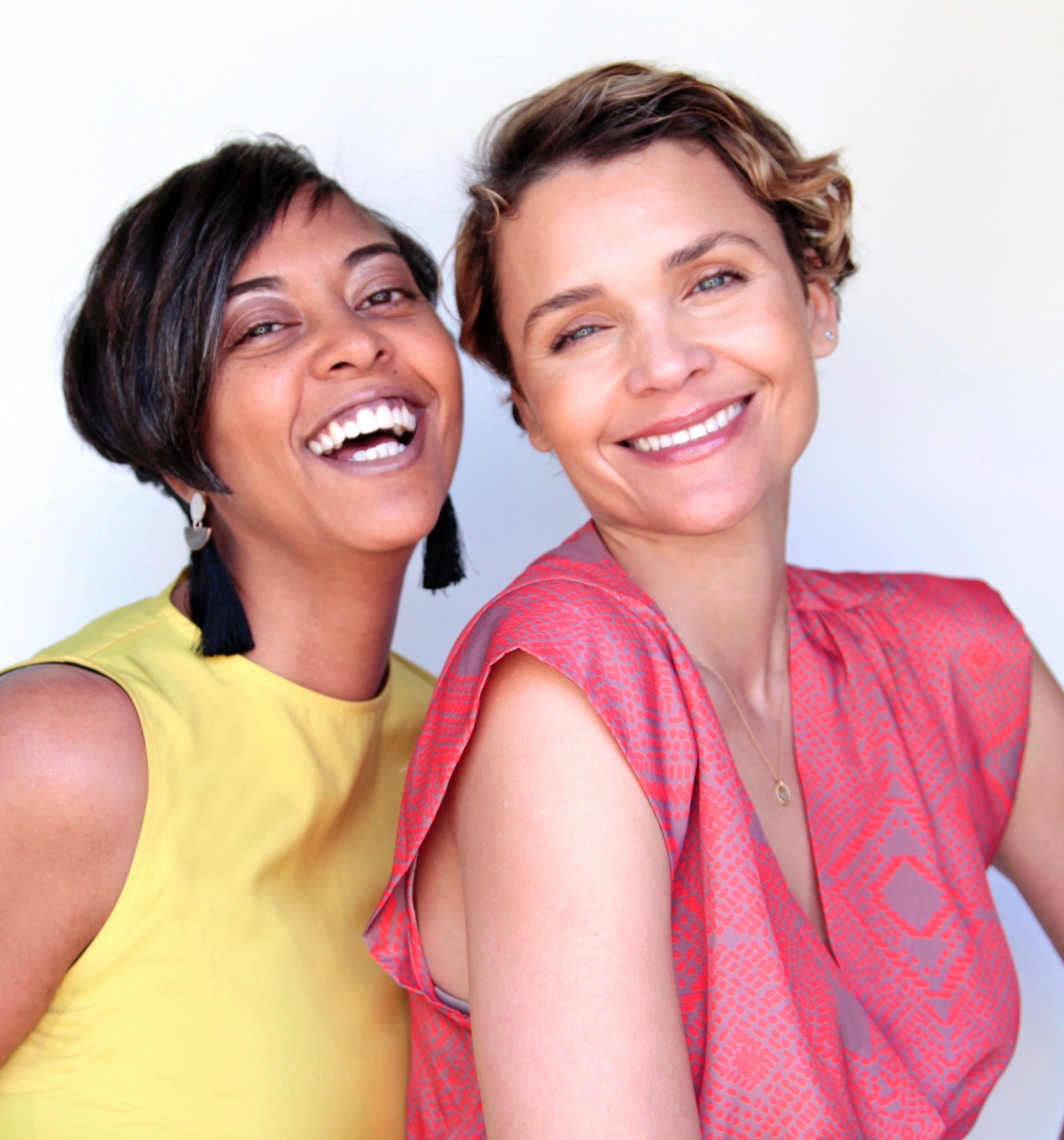 Meet Phoenix Gonzalez + Sandra McCurdy: The Ladies Behind Silked
Ever wonder how some women just #wokeuplikethis ? It's probably because they discovered the power of sleeping on silk. Apparently silk is the real fountain of youth and you don't have to travel far (or at all) to get it. Meet Phoenix Gonzalez and Sandra McCurdy, the duo behind SILKED! These 2 friends started a brand based upon a deep and shared family beauty ritual and have turned it into a massive success. Moral of the story, always listen to your mother, especially when it comes to beauty!
PWB: What is your personal philosophy on beauty + wellness?
Phoenix: Beauty starts within, what we tell ourselves and how we treat ourselves dictate how we radiate. I personally use very few products overall and never put anything on my face at night before I go to sleep as I believe our skin needs time to breathe and that is why I sleep on silk to help retain my skin and hairs natural moisture while I sleep. Dance, laugh, do yoga or pilates along with making sure you use your left brain and right brain daily. Keep it simple and natural!
Sandra: My personal philosophy on beauty and wellness is to allow your authentic self to shine through by expressing your creativity with your makeup looks, hairstyles and different ways to move your body and exercise. It feels so great to just chop your hair off or wear bronzer and coral lipstick. I love trying different types of dance and yoga.
PWB: How did your clean beauty journey begin?
Phoenix: I have always used very few products on my skin and almost always use natural homemade beauty products that some of my girlfriends create and share with our tribe of women. I stopped using fluoride toothpaste 15yrs ago along with aluminum deodorants. When I turned 42 my curly long hair was breaking and the dryest it had ever been. I set out on a personal quest to find a lasting remedy that was SIMPLE, like I said I'm not one for using many products. My sister has the most awesome thick curly hair that always looks and feels like a million bucks, so I asked her what she was using and she said to keep her curls for more than one day she slept on silk. But her biggest complaint was that the all silk pillowcase would always slip off. I started researching the benefits of silk and quickly realized that I had grown up in a family of women who always tied their hair with silk scarves. So I wrapped a silk scarf around my pillow but woke up with it bunched up in the middle. My husband looked at me and said why not make yourself something and therein began the next level of my clean journey that has affected my skin, hair and those around me in more ways than I could have imagined!
Sandra: I've always been interested in natural skin care products but when I was pregnant with my daughter I took it to the next level by changing my make-up, deodorant and making my own moisturizers.
PWB: What are some of your favorite brands?
Phoenix: Good old organic coconut oil/butter and or vitamin e-oil, Glow Lab Facial Oil, and Serum, Yes coconut face wipes and Yassi Butta.
Sandra: Of course I love Silked! I like the fact that I don't need to do anything but to sleep on silk and my skin and hair feel great in the morning. I love Yassi Butta, it's organic and has a only a few natural ingredients.
PWB: What does your daily beauty ritual look like?
Phoenix: I clean my skin at night only with Yes coconut face wipes and then I use a raw silk rag and wipe my face to dry it. I wake up and use cold water to wake my skin up and use a raw silk rag to wipe my face. I then apply Glow Lab facial oil and serum. I apply Yassi Butter or coconut butter to my body daily. Once a week I use a Glow Lab Brightening Exfoliator and that is it!
Sandra: Morning: I rinse my face with cool water, then dab dry with raw silk. I use a vitamin C serum mixed with argan oil, I moisturize with Yassi Butta and use SPF 15. Evening: I wash my face with coconut oil and dab dry with silk. I use vitamin C and argan oil then Yassi Butta. Once a week I use a natural homemade sugar scrub to exfoliate. I sleep on silk every night.
PWB: If you were stranded on a deserted island and you could take only ONE beauty product what would they be?
Phoenix: Coconut oil/butter.
Sandra: One beauty product I would use would be organic coconut oil to moisturize and clean my hair and skin. The one make-up product would be concealer!
PWB: What beauty lessons did you learn from your mother?
Phoenix: Always do your hair and makeup in the morning even if you aren't going anywhere, it will keep you in love with you and the world will smile back at you for it!
Sandra: I learned from my mom how amazing silk is for your hair. My mom would tie her hair with a silk scarf at night. I also learned to keep it simple. My mother used Nivea and only wore lipstick and she's aged beautifully.
PWB: What are some of your earliest beauty memories?
Phoenix: At 14 I learned in modeling school that if you're going to rub your eyes or clean around them always rub in and up, never down and out. I truly believe this is why I have no lines at 43! Always in and up when it comes to your face!
Sandra: Tanning and Sun In! It was all about natural highlights. My hair was brassy orange!
PWB: Any beauty mistakes you wish you never tried?
Phoenix: Nope!
Sandra: No, even a bad hair cut grows back
PWB: Who are the people who inspire you the most that help keep you going each day?
Phoenix: God, me, my husband, my mother, my sister and the amazing tribe of souls that have shown up to enlighten and elevate my daily life!
Sandra: I'm inspired by my family and friends. My mother is an incredibly powerful and strong person who is always inspiring me. My grandmother is 93 years old and she still does her hair and makeup and wears kick ass clothing. My son, Justin is a successful entrepreneur, which is impressive but he inspires me by how much he helps others and gives back to his community.
PWB: Who are some of your beauty idols/icons?
Phoenix: Christy Turlington and Iman.
Sandra:: Alicia Keys is my current beauty icon, I love her natural hair and makeup.
PWB: How does clean beauty + wellness impact your daily life/mood/the way you feel?
Phoenix: It gives me the tools to live a life of gratitude and utter happiness even when the hard days come I always find my way to the light.
Sandra: Clean beauty and wellness impacts my daily life and mood by making me feel more connected to myself and my surroundings.
PWB: Name one beauty product that you currently have in your bag that you wish you could swap out for a clean beauty product?
Phoenix: LOL I don't carry a bag generally and only carry lipstick in my wallet that is a clear gloss by MAC.
Sandra: My L'Oreal True Match concealer
To learn more about Phoenix and Sandra, follow them on IG @silkedco
xoxo PWB