Category_#CLEANbeautyedit
Meet Lindsay Bilezikian: Sound Healer From Space by Mama Medicine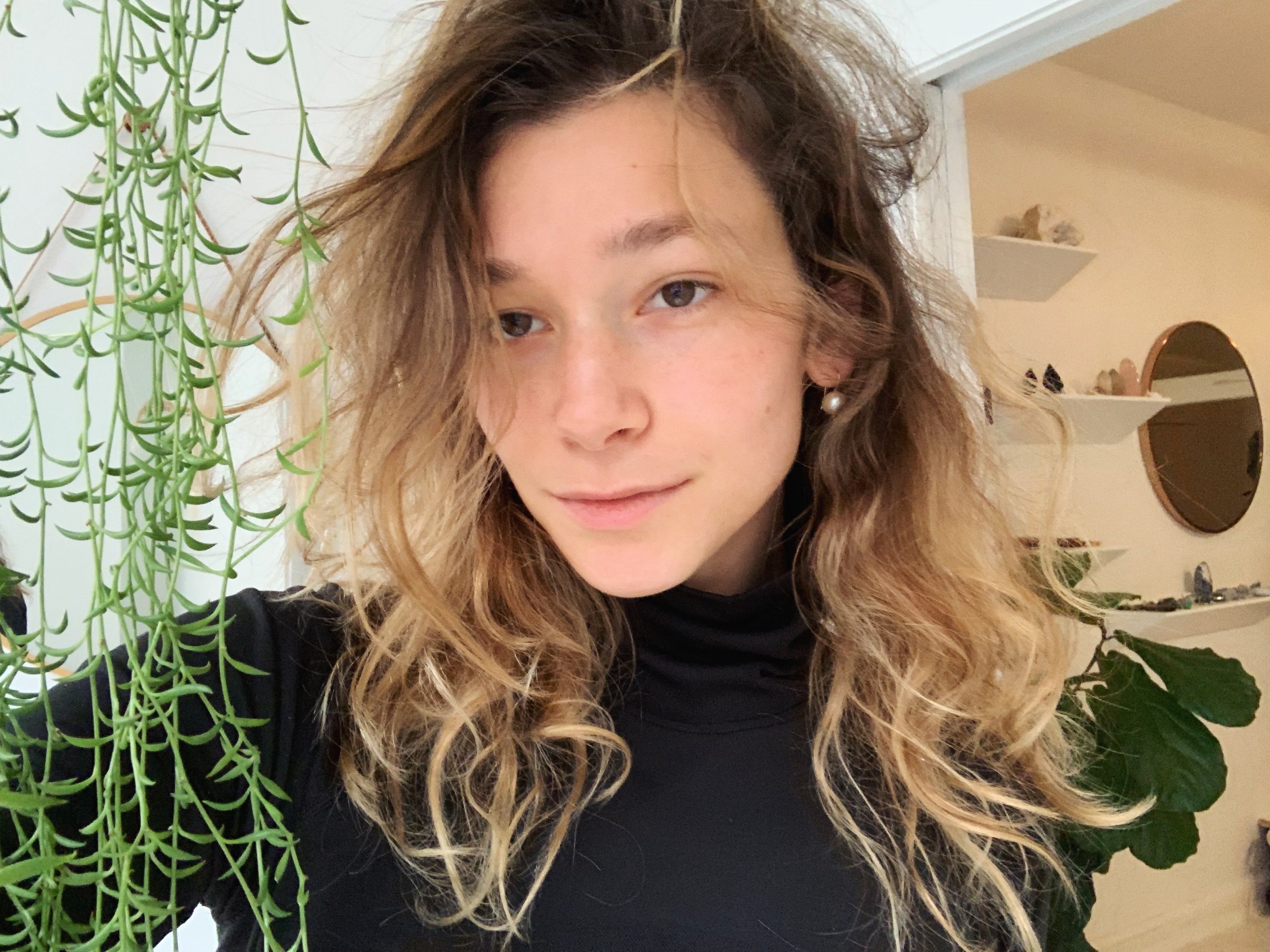 Meet Lindsay Bilezikian: Sound Healer From Space by Mama Medicine
Meet Lindsay Bilezikian, a NYC based healer, who facilitates Sound at Space by Mama Medicine. Sound is a deep immersion into the sounds of rare earths, crystals, minerals and gemstones of Crystal Tones Singing Bowls. This offering is for those who are seeking inner spiritual guidance, gentle healing with a powerful energy clearing or the spiritually curious.
PWB: What is your personal philosophy on beauty + wellness?
Lindsay: Being your authentic self never goes out of style.
PWB: How did your clean beauty journey begin?
Lindsay: My clean beauty journey began from the desire to be the best version of myself. I was fighting acne and knew there was an alternative to taking something like accutane. I took a deep dive into the world wide web and found everything that I could on clean beauty products to help heal my skin issues. After trials of almost every natural brand, I found what worked for me.
PWB: What are some of your favorite brands?
Lindsay: I am fascinated by brands like Living Libations, May Lindstrom, True Botanicals, La Tierra Sagrada, Mojave Desert Skin Shield.
PWB: What does your daily beauty ritual look like?
Lindsay: Beauty Rituals start from the moment I wake up! Lots of water. At least 2.5+ liters of water a day. I average at about 3 liters. It is really a commitment, but it really is how I commit to my relationship with myself. I don't start my day with espresso anymore, I make an herbal infusion overnight and drink it first thing. Red Raspberry Leaf, Nettles, Rose and Goji berry. It is such a beautiful ritual to begin each day with. Sometimes I just make regular tea, mushroom coffee or whatever I am feeling. But product wise, I am cleansing with True Botanicals Renew Nourishing Cleanser, True Botanicals Calm Mist, True Botanicals Renew Radiance Oil followed by May Lindstrom Blue Cocoon.
PWB: If you were stranded on a deserted island and you could take only ONE beauty product what would they be?
Lindsay: Manda Organic Sun Paste!
PWB: What beauty lessons did you learn from your mother?
Lindsay: SPF is most important. Especially your lips, ears and eyes! Protect your skin.
PWB: What are some of your earliest beauty memories?
Lindsay: My grandmother bought me my first set of skincare products when I was 10. She took me shopping at Saks. We walked up to the Clinique counter. Not totally along the lines of what I use today, but the idea that I was in charge of taking care of myself, empowered me. It was my first memory of having a morning ritual.
PWB: Any beauty mistakes you wish you never tried?
Lindsay: Waxing.
PWB: Who are the people who inspire you the most that help keep you going each day?
Lindsay: My mom. My two sisters. My brother. My dog.
PWB: Who are some of your beauty idols/icons?
Lindsay: Beauty icon hands down: Alicia Keys.
PWB: How does clean beauty impact your daily life/mood/the way you feel?
Lindsay: At this stage in my beauty journey, clean beauty is my daily lifestyle. It began for me with natural products but clean beauty is really a lifestyle which I have chosen to adapt in order to continue my journey with authenticity. It is so important to take care of your relationship with yourself. My mood, my life and the way I feel day to day is synergistic to the time I dedicate to myself. Which is definitely a challenge but I create space in my life to live this way consciously.
PWB: Name one beauty product that you currently have in your bag that you wish you could swap out for a clean beauty product?
Lindsay: Dr. Barbara Sturm Serums. Nothing else keeps my skin uber hydrated while traveling all the time except this one. To learn more about Lindsay and keep up with her adventures follow her at @ltbdiary and follow Space by Mama Medicine @spacebymamamedicine