Category_Skincare
How to achieve spa worthy skin with an at home facial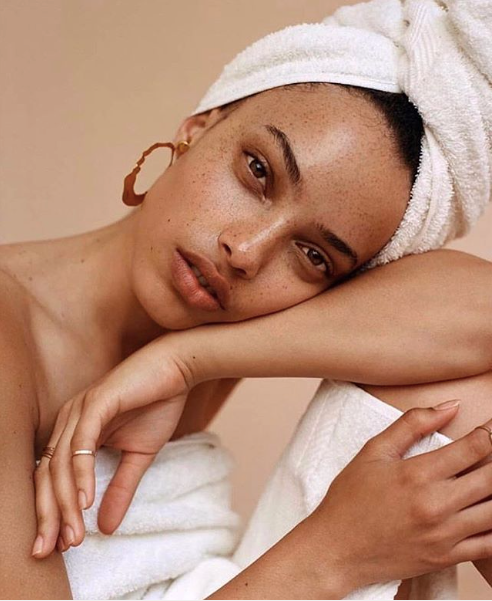 How to achieve spa worthy skin with an at home facial
We all know life can get hectic sometimes and committing to a spa schedule is often times even more stressful. So below you'll find some tips on how to get spa-worthy skin from the comfort of your bathroom. -
1-Set the tone. Light some candles or add a few drops of your favorite essentials oils to your diffuser. Try the Lavender essential oil by Malaya Organics -
2- Prep the skin: Boil a pot of water with some fresh herbs and more of your favorite essential oils or try the Selene Facial Steam by EarthWise Beauty. Turn off the stove once the water has come to a boil. Drape a towel over your head and allow the steam to open your pores while breathing in deeply. Do this for 5-10 max but be careful not to stick your face too close to the pot to avoid burning yourself.
-3- Using your favorite oil or oil cleanser, gently massage your face in circular motions to remove any makeup or environmental debris. The massaging will improve skin circulation and while warming and prepping the skin for treatments. We love the Oil Cleanser by Kahina Giving Beauty. Remove with a clean hot water wrung towel.
-4- Now that everything has been removed, use a gentle cleanser to clean your skin. We love the Marshmallow cleanser by Earthwise Beauty. It cleans without striping the skin of moisture.
-5- Remove dead skin: Now that the skin is clean and the pores are open, use your favorite exfoliator to remove any dead, dry skin left behind. We love Josh Rosebrook's Active Enzyme Exfoliator
-6- Treat your skin depending on its needs to a nutritious face mask and allow it to sit for 15-20 minutes depending on your skin type. We LOVE the Honey + coconut mask from Earth Tu Face
-7- Massage: This is easily my favorite part of a facial. Lightly mist your face with your favorite hydrosol or toner. We love the Anarose Hydrating Toner by Mun. Then add a few drops of facial oil to the palms of your hands. We are obsessed with the Rose Serum/Oil by Odiele Beauty. Rub in your hands to warm and activate and then starting from the base of your face massage your face in a slow and gently upward motion. Extra bonus if you want to use a jade roller or Gua Sha tool.
-8- Sip a cup of tea and relax while admiring your gorgeous toned skin.
xoxo PWB Team