Category_Education
Clean Beauty Glossary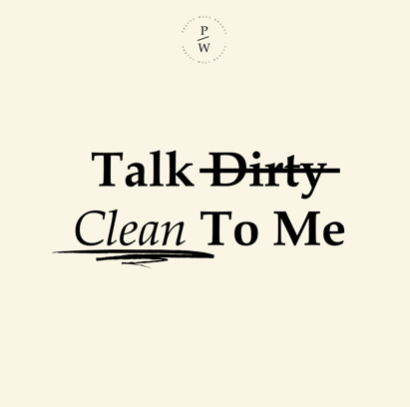 Clean Beauty Glossary
Common Clean Beauty Terms Explained
Take a stroll down a beauty aisle and you'll likely be met with rows of products boasting beautiful packaging. Take a closer look, and most of these products may read "cruelty-free," "vegan," and "non-toxic." As beauty evolves these days and more people grow invested in their personal health and the health of the environment, the adoption of clean beauty practices is sought after more and more.
Clean Beauty Explained
But what does it really mean to be clean? If you're expecting an approved industry-wide definition, the FDA has yet to establish one. Simply put,
clean beauty
is composed of personal care and beauty products that are free from any potentially harmful ingredients that could be toxic in any quantity. Simple enough, right? You're probably wondering how "natural" and "organic" fit into the clean beauty equation. And yes, there's a difference between "vegan" and "cruelty-free." The little to no federal regulation in the beauty and cosmetics industry provides brands with no guidelines on how they can use these words. Definitions are subjective and often change across different brands and packaging, making it nearly impossible to decipher.
Turns out, the world of clean beauty can be downright confusing. Not to worry. We've done the homework so you don't have to. Here's a cheat sheet with the most common buzzwords—a Clean Beauty Glossary of sorts—providing a great place to start as you explore the essence of clean beauty and better understand how to make impactful and intentional shopping decisions.
Definition Disclaimer
Our definitions are pulled from extensive research, and not from an FDA dictionary "
because there are
no legal definitions
for these terms"
by the FDA.
Unrestricted use of these phrases by cosmetic companies is possible as a result.
Clean Beauty Glossary
Biodynamic
\ ˌbī-(ˌ)ō-di-ˈna-mik
A caring, holistic, and ecological approach to farming that produces original botanical materials that have been handled in tune with the rhythms of nature. The idea is that healthy soil, sustainable planting and a connection with nature's cycles will yield the best crops.
We recommend:
Cistus and Moonlight Face Mist by Earthwise Beauty
—A pore-minimizing and hydrating toner for all skin types.
The brand takes a
biodynamic
when sourcing water to make the hydrosol by waiting for the next full moon to infuse it under the moon overnight. The moonlight amplifies the healing properties that correspond to the yin, or feminine element.
Clean
/
klēn
/
Products free of toxins with ingredients collected from the best sources while grown and manufactured in sustainable environments.
We recommend:
Black Rose Cleansing Gel by Leland Francis
—An
ultra-luxe cleansing formulation that's gentle but strong enough to detox and deep cleanse while exfoliating and protecting from free radical damage.
Clean
and made in small batches.
Cruelty-free
/
ˈkro͞oəltēˌfrē
/
A product and its ingredients weren't tested on animals. Characterized by a bunny or leaping bunny logo.
We recommend:
Coffee Face Herbal Scrub by UpCircle Beauty
—
Created with repurposed coffee grounds from London cafes, this natural face exfoliator buffs away dead, dry skin to leave you soft and smooth.
Cruelty-free
and UK-made.
Green
/
ɡrēn
/
Products made to be less harmful or more sensitive to the environment.
We recommend:
'Worth' Lipstick by Axiology
—A flaming red-orange with a surprising pink twist and rich, creamy luster that conditions lips. Infused with ultra-hydrating ingredients like organic avocado oil and organic coconut oil. Its
green
recycled packaging further represents the brand's commitment to heart-centered cosmetics.
Hypoallergenic
/
ˌhīpōˌalərˈjenik
/
Made without ingredients that are likely to cause allergic reactions in vulnerable people. This label doesn't guarantee that products are necessarily allergy-proof gentler on the skin or made with natural ingredients.
We recommend:
Coconut Milk + Oatmeal With Jojoba Oil Soap by Palermo Body
—An unscented bar with moisturizing coconut milk and firming oatmeal known to gently combat skin ailments such as eczema + psoriasis while jojoba oil gently nourishes and heals.
Hypoallergenic
and is ideal for sensitive or dry skin.
Natural
/
ˈnaCH(ə)rəl
/
Made from natural ingredients with natural resources. May contain a percentage of plant-derived ingredients.
*Learn more about the difference between natural and clean with
this post
.
We recommend:
Soothinger Natural Toothpaste by Wildist
—Offers a smooth and foamy lather with a refreshing ginger and wintergreen taste.
100% natural
and transparent ingredients.
Non-toxic
/
nänˈtäksik
/
Formulated without known or suspected toxins.
We recommend:
Prime by Honey Girl Organics
—
Not only will this conditioning primer smooth skin and boost makeup staying power, it'll help minimize the appearance of pores as it hydrates.
Non-toxic
and made with only four organic ingredients.
Organic
/
ôrˈɡanik
/
Having little to no contaminants. Ingredients are grown, harvested, and manufactured without herbicides, pesticides, growth hormones, etc.
We recommend:
Organic Lotion Rosemary+Salt by Earth Tu Face
—A safe and natural body lotion with a light, invigorating
scent inspired by fresh plants and salty ocean air.
Organic
and meant to soothe all skin types. 
Sustainable
/
səˈstānəb(ə)l
/
The integration of environmentally healthy practices to
create thriving, healthy, diverse and resilient communities for years to come.
*Check out
this post
to learn more about sustainability in the beauty industry.
We recommend:
Clarifying Face Mask by UpCircle Beauty
—
Reused, repurposed, reloved, this gently-detoxifying face mask is made with the finely-ground powder of discarded olive stones. Suitable for all skin types to leave skin soft and glowing.
Sustainable
with fully recyclable packaging—glass jar with an aluminium lid.
Vegan
/
ˈvēɡən
/
Products made without animal ingredients or animal-derived ingredients.
We recommend:
Vegan Full Moon Pearls by QiAlchemy
—Nourishing pearls designed to improve digestion, stimulate liver function, and balance your system of stress. The unique blend of organic herbs nourish the gut and tonify the digestive tract by using active compounds.
Vegan
and can be enjoyed as a tea or swallowed whole like a vitamin.
Now that you're a bit more familiar with common clean beauty terms with this Clean Beauty Glossary, take some time to explore brands and products that uphold the clean beauty standard. Here at Pretty Well Beauty we make it our mission to
provide you with products that are clean, safe, effective, and (most importantly) help protect this lovely planet we call home. Interested in making the switch to clean beauty? We're here to help you take the
next step
.
Looking for more definitions? We'll do the research for you. Leave us a message with the terms you'd like us to define.
Xoxo,
Juzanne Martin
PWB Marketing Intern & Content Writer
A versatile writer, Juzanne covers beauty, lifestyle, entertainment and fashion news—delivering timely pieces that inform, entertain, mirror current trends and spark social conversations. Find more of her work
here
.