Anima Mundi
Turmeric: 100% Organic Single Origin
100% Organic, single origin Anti-Inflammatory Master, Alkalizer, Skin, Muscle & Joint Tonic Root
Turmeric: Fresh & Vital 100% Organic Single Origin
Anti-Inflammatory Master | Alkalizer | Skin, Muscle & Joint Tonic Root
If you're cooking a curry this evening, you might want to sprinkle in some extra turmeric. Research is showing what countries such as India and Sri Lanka have long known - that this yellow spice has more benefits than boosting food flavor. Used for more than 4,000 years to treat a variety of ailments, curcumin - the active ingredient in turmeric - known to ward off dementia, prevent cancer and act as a powerful anti-inflammatory.
Heirloom Variety | Grown in a women's cooperative in Guatemala

*These statements have not been evaluated by the FDA. This product does not intend to treat or prevent any any disease.  
5oz / 142g fine powder per jar.
43 servings (using 1tsp per serving) per container.
The ingredients that make a difference
How to use it
Morning & Night
Add 1tsp to hot water, tea, smoothies, soup, or curry. We love it mixed with the Mangosteen Hibiscus powder in this amazing cocktail. You can also add it with the Happy Belly for additional digestive benefits.
Adriana's Tip
I recommend everyone listen to their body intuitively; follow the dosage that resonates the most with you.
Complete your routine
Before
After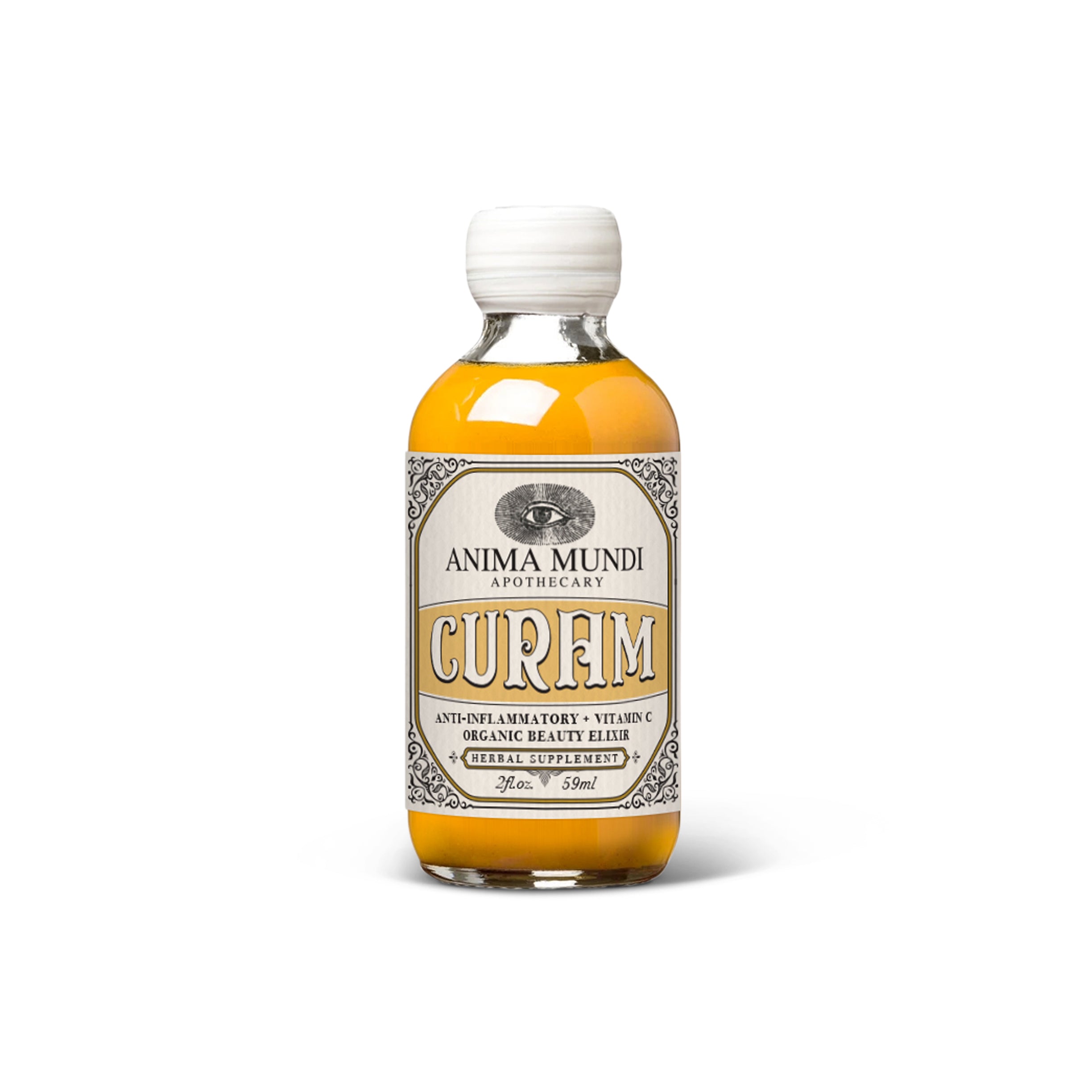 Anima Mundi
Curam Elixir: Beauty & Anti-aging
Jazmin's Tip
"Turmeric is fat soluble so be sure to add a healthy fat source when enjoying. Sprinkle on some avocado or add to coconut milk based stews. Super versatile and can be used with a face mask as well!"
Why Shop At PWB?
1. Product Safety
We will never carry a product formulated with any ingredient that has either been a known, or ever suspected, toxin to human health or the health of the environment.
2. Sustainable + Ethical
We ensure all labor used by our brands is fair trade and performed ethically in the sourcing of all ingredients and raw materials. We value brands that source as locally as possible, as well as from their natural habitats, for the best quality product.
3. Inclusive + Diverse
More than 50% of the brands offered at PWB are founded and led by BIPOC humans. We also believe in pricing diversity, so there is something for all budgets and lifestyles.
4. Product Performance
When all is said and done, we know even the highest quality products can fall short. Which is why we make sure every product we discover delivers on performance as well. Just because something feels nice isn't enough-it needs to work as well.