Earthwise Beauty
On a Swing among Trees
Youth preserving face serum mist.
On a Swing among Trees is a youth preserving face serum mist. This product is the outcome of Ava's obsession with ancient precious resins. There are four of them included here (myrrh, frankincense serrata, frankincense sacra, and copaiba).
Myrrh and frankincense are energetically similar. They are both deep-penetrating and dry. Now, dry may not sound like a good thing in a skincare product. But herbal substances that are dry do indeed offer skin benefits. They reduce oiliness and speed drying up of acne breakouts. They often act in a magically intelligent way, so normal or dry skin does not become drier or stripped off. And keep in mind that these resins offer many other skincare benefits beyond the drying action
This serum-mist is not about hydrating. In fact, it is a dry serum in a liquid format that strives to deliver a very natural skin feel when you or someone else touches your face. The skin is matte, perfectly soft, well-conditioned, springy and alive, and dry—not oily, coated, or sticky from products.
The key ingredients here are for wrinkles, loss of skin firmness or vigor, collagen loss, and damaged or weak skin barrier. One special quality of Swing is that it enlivens skin cells, so the tissue appears firmer and more robust, wrinkled areas appear tauter. There is an overall increased energy in the facial appearance. In addition, the formula subdues surface inflammation, controls congestion-related hyperpigmentation, and reduces acne, thanks to its antimicrobial ingredients. Also included is an ultra-low-molecular-weight hyaluronic acid to support mature skin. Thus resulting in a plumper skin appearance and increase skin elasticity. The hyaluronic acid is plant-based, vegan, and non-GMO.

On a Swing among Trees is for all skin types, especially oily, oily with acne, and oily and mature. We highly recommend this product for very hot and humid climates.
Noncomedogenic and nonphotosensitizing.
We suggest following up with moisturizer of choice.  We recommend Ambrosia do Cerrado Liquid Moisturizer
Due to the very high cost of ingredients and the labor-intensive (highly time consuming) small-batch production process. We are unable to accept returns of opened or unopened products at this time. But most products have a sample size option for purchase. So we encourage you to buy a sample first to ensure that the product suits your skin's needs and that you enjoy the texture, fragrance, and healing properties
The ingredients that make a difference
How to use it
Morning & Night
Mist over freshly cleansed skin morning and night, then follow with your moisturizer of choice.
Ava's Tips
Alternately, the serum-mist can be misted onto your open hand and then patted gently onto the face for a more targeted application. Shake periodically to remix.
Complete your routine
Before
After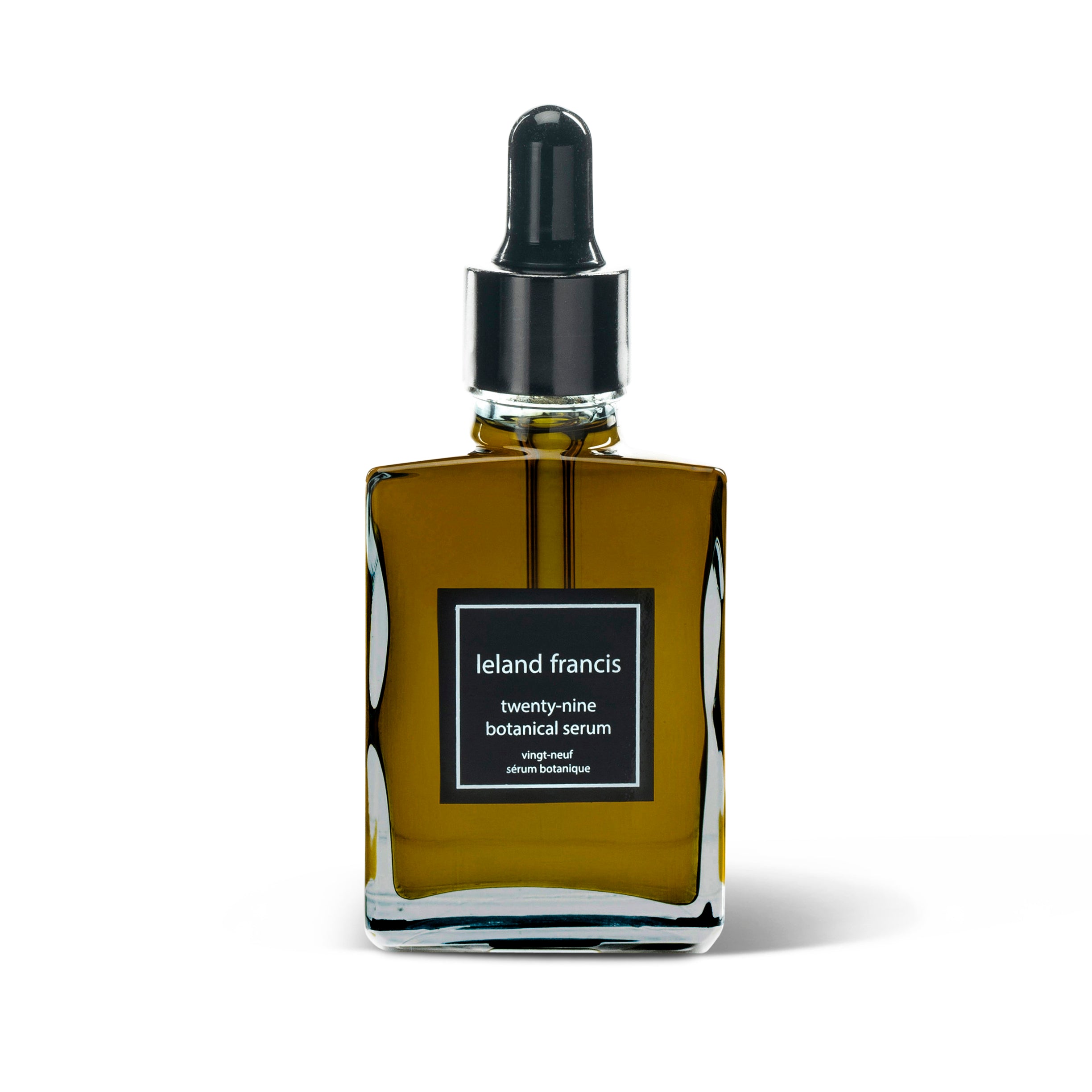 Leland Francis
Twenty-Nine Botanical Serum
Jazmin's Tip's
"Love the way this makes my skin feels after misting on."
Why Shop At PWB?
1. Product Safety
We will never carry a product formulated with any ingredient that has either been a known, or ever suspected, toxin to human health or the health of the environment.
2. Sustainable + Ethical
We ensure all labor used by our brands is fair trade and performed ethically in the sourcing of all ingredients and raw materials. We value brands that source as locally as possible, as well as from their natural habitats, for the best quality product.
3. Inclusive + Diverse
More than 50% of the brands offered at PWB are founded and led by BIPOC humans. We also believe in pricing diversity, so there is something for all budgets and lifestyles.
4. Product Performance
When all is said and done, we know even the highest quality products can fall short. Which is why we make sure every product we discover delivers on performance as well. Just because something feels nice isn't enough-it needs to work as well.