Zoe Organics
Baby Bath Tea
Gentle enough for newborns, and beneficial for sensitive or compromised skin.
Baby Bath Tea is the perfect alternative to soap. It is a unique product that uses the natural cleansing and soothing properties of organic oats and flowers, plus cocoa butter as a luxurious moisturizer. Together, these ingredients work as anti-inflammatory agents to reduce redness and inflammation associated with diaper rash, sunburn, eczema or allergens. Gentle enough for newborns, and beneficial for sensitive or compromised skin.
Benefits:

Soothing and restorative for diaper rash, sunburn, eczema, or other skin sensitivities

Free of detergents, fragrance, artificial or synthetic ingredients

100% certified organic ingredients

Vegan

Gentle alternative to soap or detergents

Travel-friendly

Re-usable
The ingredients that make a difference
How to use it
Morning & Night
Soak one sachet in warm bath water for a few minutes, lightly squeezing to release tea mixture into water. Gently rub baby's body and hair with soft muslin.
Founder's Tip
Discard after one use, or put into a sealed container and refrigerate for multiple uses.
Complete your routine
Before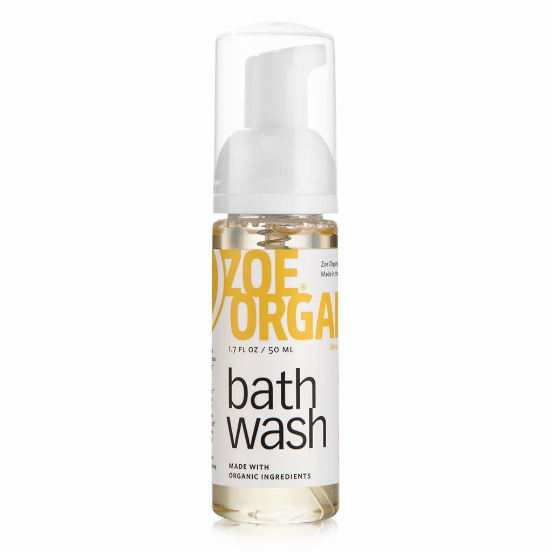 After
Jazmin's Tips
"Not just for babies, but adults can use this if they have eczema or sensitized skin."
Why Shop At PWB?
1. Product Safety
We will never carry a product formulated with any ingredient that has either been a known, or ever suspected, toxin to human health or the health of the environment.
2. Sustainable + Ethical
We ensure all labor used by our brands is fair trade and performed ethically in the sourcing of all ingredients and raw materials. We value brands that source as locally as possible, as well as from their natural habitats, for the best quality product.
3. Inclusive + Diverse
More than 50% of the brands offered at PWB are founded and led by BIPOC humans. We also believe in pricing diversity, so there is something for all budgets and lifestyles.
4. Product Performance
When all is said and done, we know even the highest quality products can fall short. Which is why we make sure every product we discover delivers on performance as well. Just because something feels nice isn't enough-it needs to work as well.